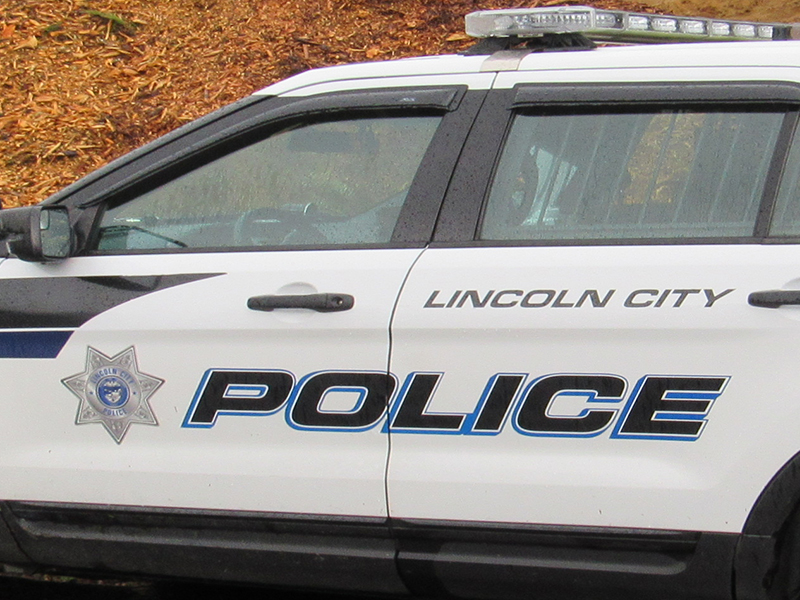 Shannon Uretta Thomas, 33, of Lincoln City was arrested by Lincoln City Police early Tuesday morning following a short vehicle and foot pursuit.
Officers attempted to stop a black Honda sedan in the area of Highway 101 near NW 21st Street at approximately 3 a.m. for expired registration. As officers pulled in behind the Honda and activated their emergency lights, the driver accelerated southbound on 101 before turning west onto NW 15th Street.
After requesting backup, the officers pursued a short distance through the area side streets until it turned into a dead end parking lot off of NW 16th.
The only occupant of the vehicle stopped and fled northbound on foot behind Maxwell's Restaurant & Lounge. She continued running northbound through the city public parking lot between NW 17th Street and NW 18th Street.
The officers caught her and took her into custody at taser point at NW 18th Street. The taser was not deployed. She was escorted back to the stop location and secured in a patrol vehicle.
It was determined that Thomas's Oregon driver's license was misdemeanor suspended and she did not have any insurance on the vehicle. Thomas was transported to the Lincoln City Police Department and placed into a holding cell while paperwork was completed. The Honda was towed from the scene.
Thomas was later transported to the Lincoln County Jail and lodged on  charges of Driving While Suspended – Misdemeanor, Felony Eluding, and Misdemeanor Eluding.
She was issued a citation for Driving While Uninsured. No injuries were reported as a result of this incident.