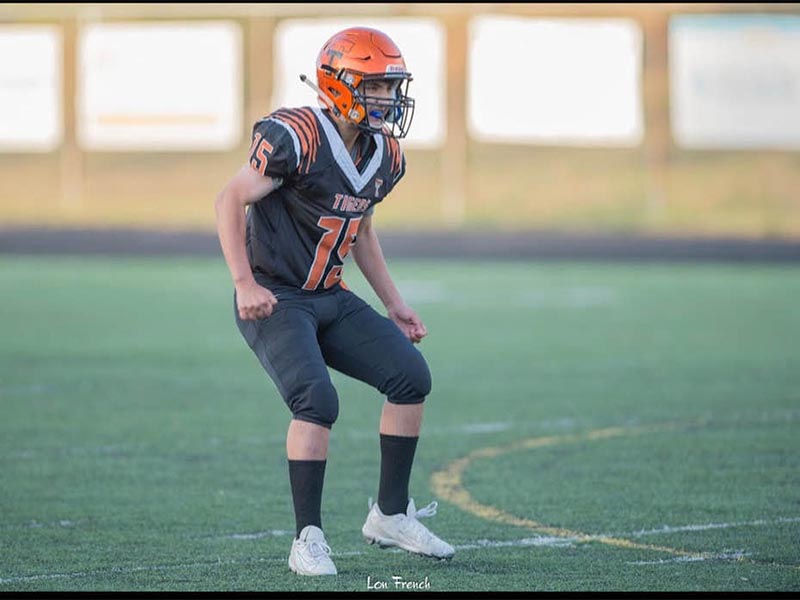 Saying a memorial for students and staff to pay tribute to freshman Bear Reyes is being planned for next week, Taft High 7-12 reacted Wednesday to Tuesday's death of the student-athlete.
Details of the death have not been disclosed.
Principal Nick Lupo issued the following statement Wednesday:
Families,
We had sad news at our school today. We learned of the death of one of our students, Bear Reyes, a 9th grader at Taft 7-12.
We helped support our students by setting up a Care Room staffed by counselors and specially trained members of our Crisis Response Team. Classroom teachers spent time allowing students to share their reactions to Bear's death. Those students needing extra time to talk were encouraged to go to the Care Room. Our school is planning a Memory Activity for students and staff to collectively pay tribute to Bear Reyes, next week.
When events like this happen, it is not unusual for students to react with shock, sadness, fear, anger, or other strong feelings. These reactions may rise and fall today and for several days to come. Here are some strategies to consider with your children: Be sensitive about whether they want or need to talk. Bring it up if they seem reluctant to do so. Ask about their reactions and accept the answers without judgment. Answer all questions directly and honestly, even if the answer is, "I do not know." Sometimes a child needs to ask the same question repeatedly, be patient. They may also focus on the upsetting details of the death. Do not compare death with sleep or any other state of consciousness. Some children can become sleep deprived, fearing they will die if they sleep. Provide comfort with extra hugs and support.
We appreciate the support to our staff and students provided by the school district and all of our community partners. Times like this remind us of how important it is to come together and value, support and care for each other.
Sincerely,
Nick Lupo
Principal of Taft 7-12