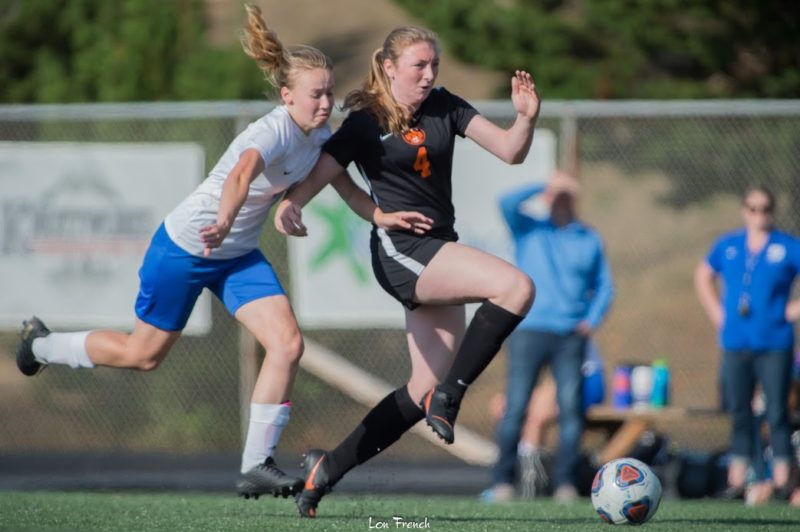 The Taft High girls soccer team saw its fortunes reversed following a 5-1 victory Monday by falling 2-0 to Amity/Perrydale Thursday in the third game of a four-match road swing.
"There weren't many highlights to speak of," Taft coach Joey Arce-Torres said. "The kids got outhustled and played flat most of the match."
The Tigers, who played without starting sweeper Delayna O'Daniels, were coming off a four-goal win at Gervais.
"We knew Amity had the toughest defense in the conference and we definitely had our chances but didn't connect," Arce-Torres said. "The defense struggled more than usual today, wasn't their best, unfortunately, and gave up some easy goals. We have not had a home match for awhile and are feeling it."
Taft hits the road again Tuesday for a match at Salem Academy/Western Christian.
"We need to find some energy," Arce-Torres said. "Hate being on the road. The kids struggled with their focus and never got going today."
Arce-Torres said Amity had the fewest goals scored against it within the conference, "so we worked on offense all week."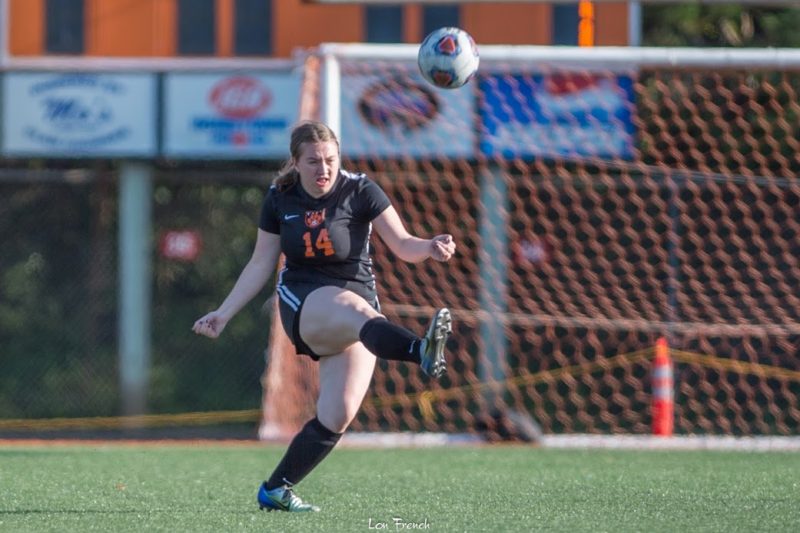 "We scored five goals on Monday and looked solid Tuesday and Wednesday at practice," he said. "I thought all we had to do is get one or two against their stingy defense and drag home a win.
"We had the right shots, enough for a win, and high-percentage to boot, but couldn't find the net. I thought our defense could keep a clean sheet,  but we gave up two goals within two feet of the goal."
Despite the loss, Arce-Torres said sophomore Saige Ulrich is having a breakout year.
"She works hard, is humble and asks for direction and advice after every game and practice," he said. "She is by far our most improved athlete this season. I am truly thrilled with her attitude, high energy and awareness of the game."
Surviving the recent road swoon and the immediate future might help Taft in the long-term, he said.
"This is the tough part of the season — multiple road trips in a row, bad weather and grade checks around the corner," he said. "I'm hoping our few seniors can assist their teammates in getting them over the hump and find their identity. We have the talent, but have yet to play our best."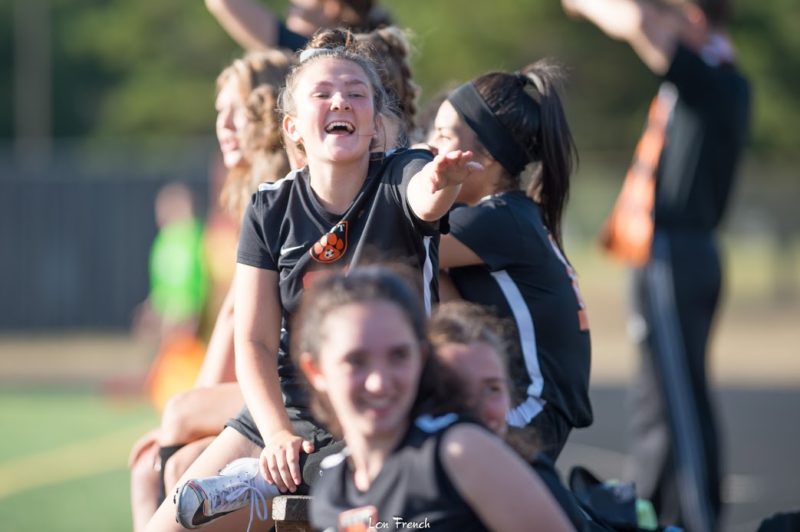 Class 3A/2A/1A Special District 2 Standings
GS-Goals Scored; GA-Goals Allowed
Schedule
Tuesday, Sept. 10 vs. *Amity, W 1-0
Thursday, Sept. 12 vs. *Salem Academy, W 2-1
Friday, Sept. 13 @ Westside Christian, L 3-1
Monday, Sept. 16 @ *Blanchet Catholic, L 4-1
Thursday, Sept. 19 vs. *Yamhill-Carlton, L 5-1
Monday, Sept. 23 @ *Dayton, L 2-0
Monday, Sept. 30 @ *Gervais, W 5-1
Thursday, Oct. 3 @ *Amity, L 2-0
Tuesday, Oct. 8 @ *Salem Academy, 6:15 p.m.
Thursday, Oct. 10 vs. *Blanchet Catholic, 4:15 p.m.
Monday, Oct. 14 @ *Yamhill-Carlton, 6:15 p.m.
Thursday, Oct. 17 vs. *Dayton, 4:30 p.m.
Thursday, Oct. 24 vs. *Gervais, 5 p.m.