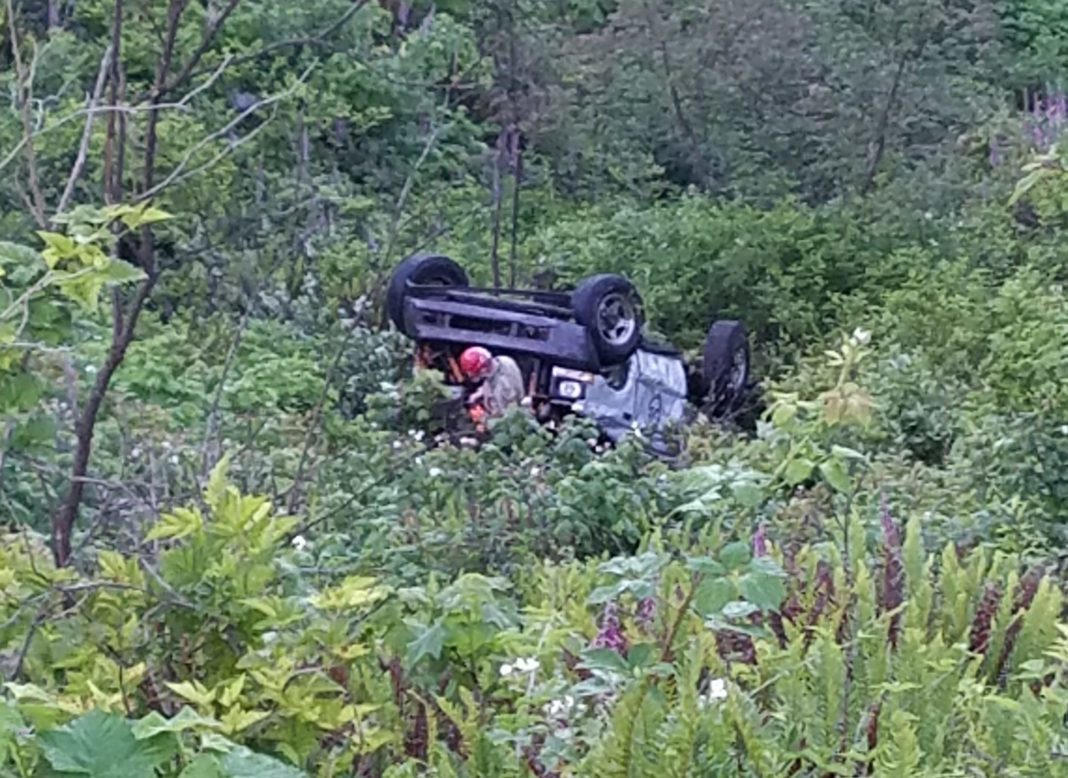 A passenger died and the driver charged with kidnapping, DUII, reckless driving, manslaughter and numerous other crimes Saturday following a single-vehicle crash near Toledo.
Nikolas Yost, 25, of Toledo, was partially ejected from a white Ford F350 and pronounced dead at the scene in a suspicious traffic accident at milepost 1.5 on 1000 Line Road, a mountainous gravel roadway leading  into the forested coastal range.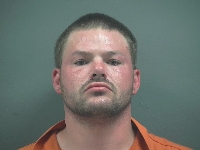 Driver Robert Lee Bauman, 30, of Toledo, who police said exhibited signs of impairment, faces 10 charges, including numerous felonies. Bail was set at $560,000.
According to a police report, initial responders located the caller, Brendon Thomas, 22, of Toledo, who was also a passenger, on the roadway. They found the vehicle, bearing OR plate 241 JQR, resting on its roof approximately 300 feet down a steep hillside.
Deputies and a Lincoln County police dog found the driver in the brush a short distance from where the vehicle left the roadway. He was detained without incident and taken into custody.
The Major Crash Team (MACT) was activated, and MACT members from the Lincoln County DA's Office, Newport Police Department, Toledo Police Department and the Lincoln County Sheriff's Office responded to the wreck, including the Lincoln County Sheriff's Office Drone Unit.
Investigation determined the vehicle was being operated unsafely by Bauman eastbound when he failed to negotiate a curve and it tumbled down the hill. It was learned that neither Yost or Thomas were willing passengers.
Bauman and Thomas were transported by Pacific West Ambulance to Pacific Communities Hospital in Newport, where they received treatment. Thomas suffered a serious injury, but was released. Bauman was medically cleared, then transported to the Lincoln County Jail.
Bauman was charged with two counts of Kidnapping in the Second Degree, DUII, Reckless Driving, two counts of Reckless Endangering, Felony Failure to Perform the Duties of Injured Persons, Felony Assault in the Third Degree, and Manslaughter in the First Degree.
The Rope High Angle Rescue Team responded to assist with the recovery, and multiple tow vehicles were needed due to the thick terrain. MACT will utilize Lincoln County collision reconstructionists to continue the investigation, the police report said.