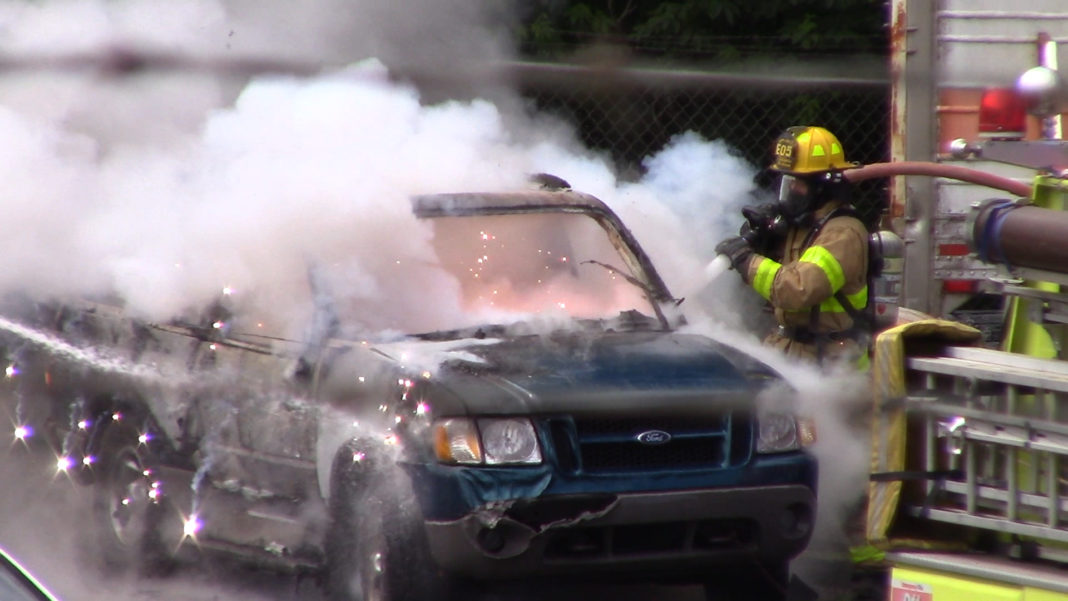 North Lincoln Fire & Rescue sent two trucks to put out a vehicle fire at 23rd St. RV & Boat Storage around 11 a.m. today.
According to witnesses at the scene, a man and his dog went inside the business, located at 2818 SE 23rd Dr., and upon exiting, found the Ford Explorer ablaze.
NLFR's Dennis Knudson was first to respond in his personal vehicle and said another man was using a garden hose on the burning Explorer. He told the man the vehicle was a total loss and to wait for the fire department to show up as they were on their way.
NLFR responded with two trucks and due to no water at the location, the on board tanks were used. Firefighters extinguished the blaze, battling sparks, in a matter of minutes.
A front passenger tire can be seen exploding in the video, and the sound startled bystanders.
Firefighters used an axe to access under the hood where they sprayed the last remnants of fire.
No one was injured and the cause of the fire is under investigation.