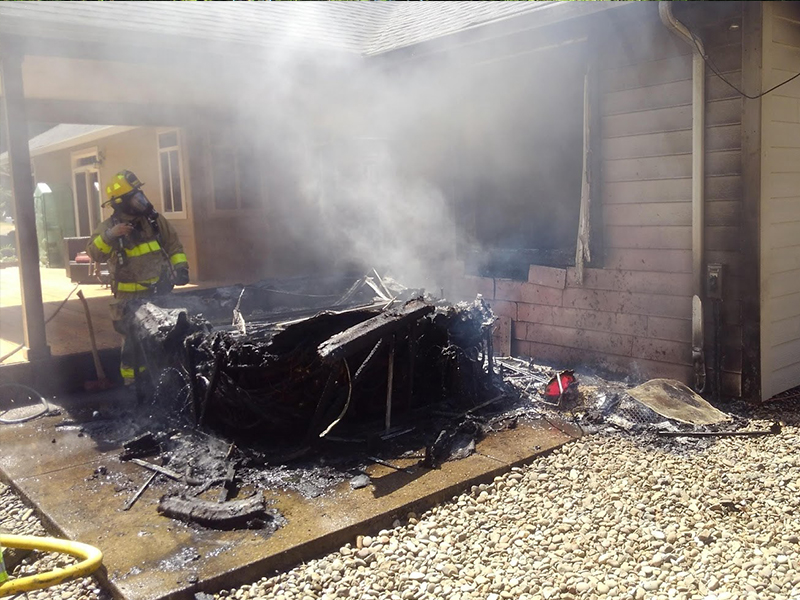 Alert, concerned and conscientious neighbors assisted North Lincoln Fire & Rescue in extinguishing a fire Friday afternoon at an unoccupied house on North Deer Drive in Otis.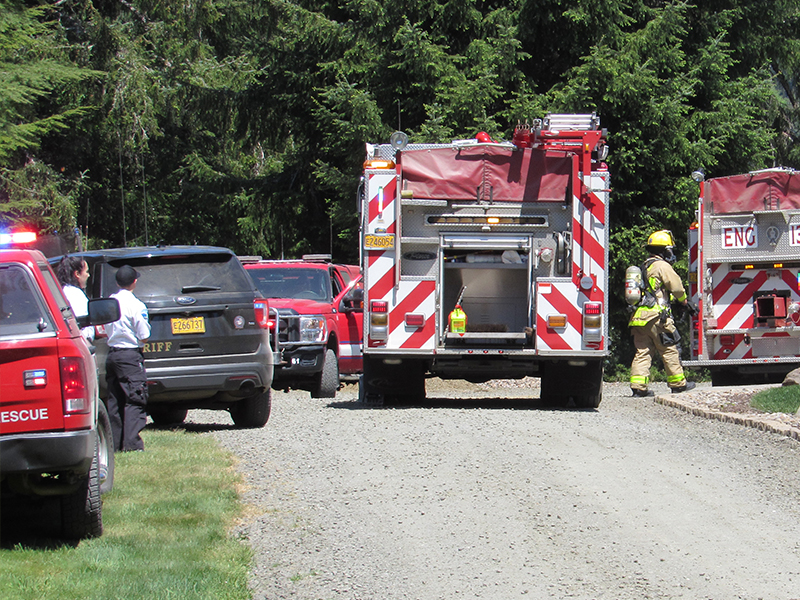 NLFR was dispatched at approximately 12:40 p.m. to reports of an exterior fire next to the residence, where windows were breaking and the fire spreading. There were three dogs in the garage attached to the home, NLFR said.
Upon arrival, firefighters found several neighbors had begun to extinguish the fire with garden hoses. NLFR crews took over and put out the outside fire and a small fire that had reached a bedroom.
All pets were unharmed and damage was limited to the exterior and the bedroom.
NLFR Interim Chief Rob Dahlman credited quick work by area residents and rapid response by NLFR for saving the property and animals.
Two engines, one rescue, two chief officers, Pacific West Ambulance, a medic unit and the Lincoln County Sheriff's Office responded to the scene.
Depoe Bay and Nestucca fire departments were en route but not needed.