"We just want to give people hope." said one participant in the annual Right to Life Life Chain event.
Held every year on the first Sunday of October a diverse group of men, women and children gathered to share their opinion in the abortion debate. 
Both Newport and Lincoln City City Halls were the stage from which the groups held placards and returned waves to passing supporters or quick prayers for those that chose vulgar expressions to share their thoughts on the gathering.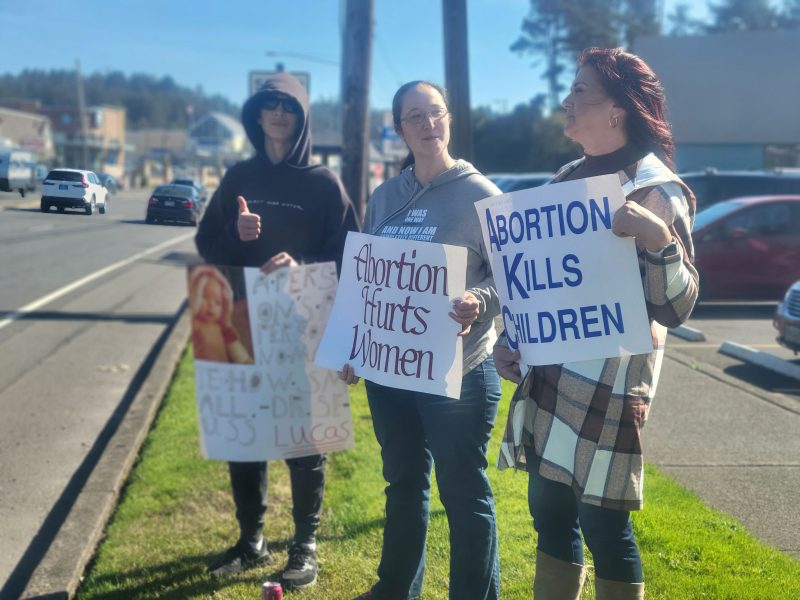 The demonstrators there were from a mix of local churches.  Asked why she was there a one lady said, "We're just here to serve the Lord.  To share a message that all life is precious."
Said another, "We're trying to protect life, new life, unborn life."
The demonstrations are always silent with no confrontations or literature.  The reaction from most drivers passing by seemed supportive with honks, waves and thumbs up outnumbering those sharing other digits.
According to OHSU Center for Women's Health; "Abortion is legal in Oregon at all stages of pregnancy." This includes up to the date of delivery.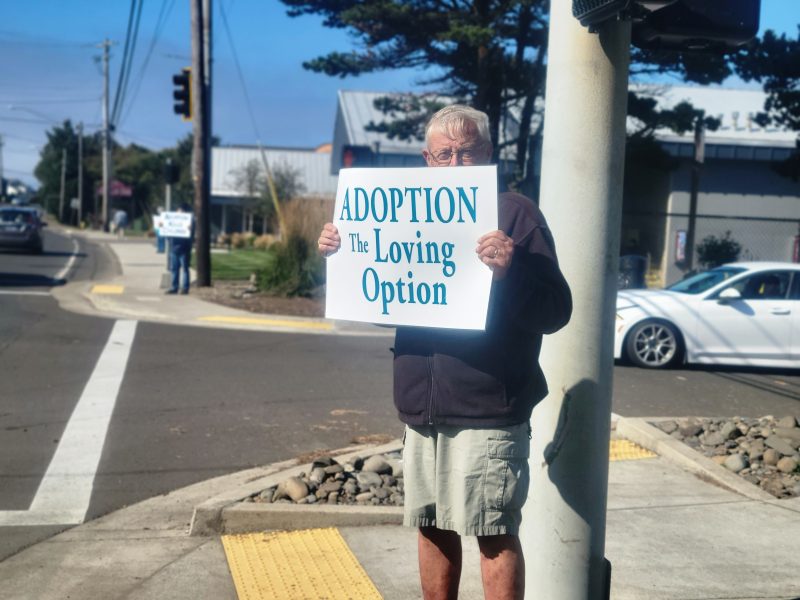 While the subject is still being debated throughout the nation because of the overturning of Roe v. Wade the debate has been returned to the individual states to decide.
Oregon Right to Life's website can be seen here.