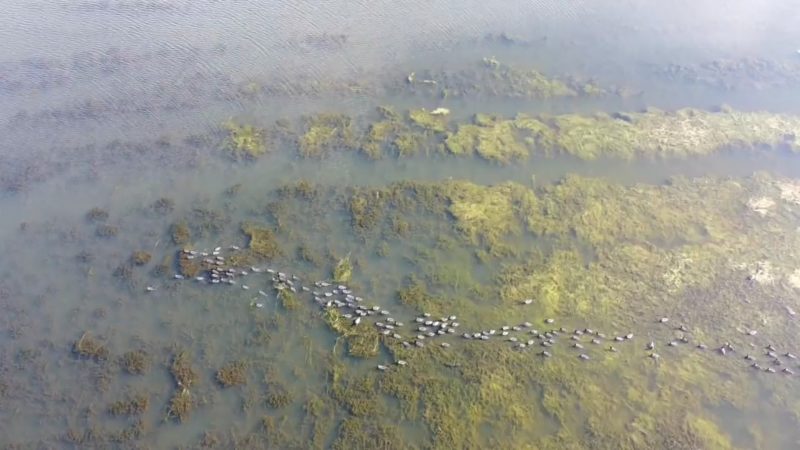 The above picture is a screenshot from video I shot Tuesday October 3.
Footage shows the area just outside of the state campground east of the D River (I'm new to editing and it is a little jumpy in spots).  Follow this link to the video at The Lincoln City Homepage YouTube channel.
I live on the shore of Devils Lake.  I've watched daily as the mats of grass have grown.  I've watched the soaring Peregrine falcons, that used to find fish daily beneath the surface of the lake, leave and not come back because the fish are no longer visible to them.
I've seen boats and jet skis become stalled because the vegetation clogs their engine water intakes. 
I've rescued about half a dozen people including a young girl on a round float that got high centered on a patch of weeds and was too terrified to climb into the water because of the horrifying fingers of thick vegetation that surrounded her.

All summer long the Devils Lake Water Improvement District (DLWID) has been fighting a battle against the grasses and weeds that have clogged much of the lake.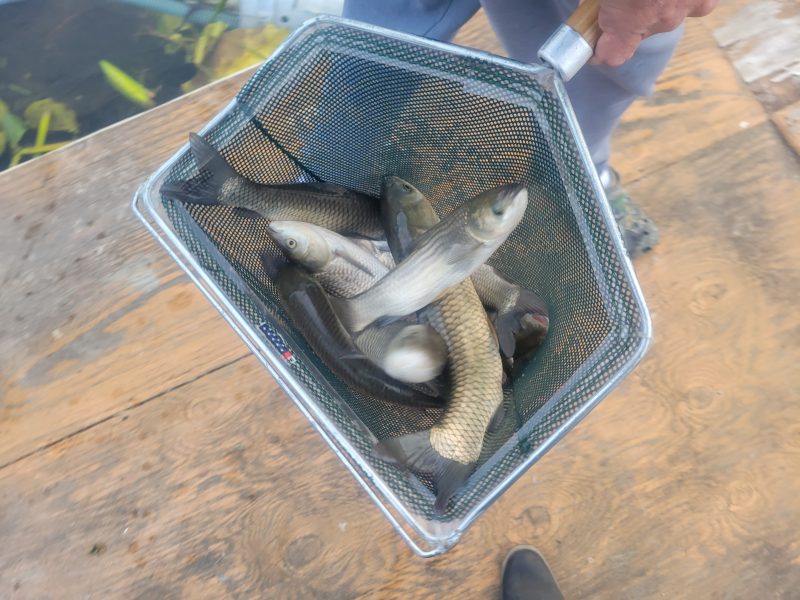 Grass eating carp have been introduced but their effectiveness won't be apparent for years.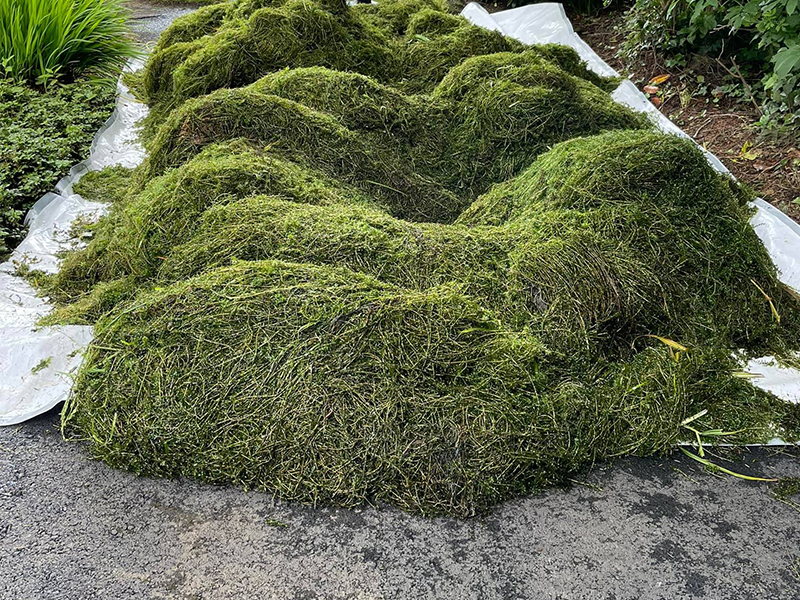 A waterborne grass harvester is also being used with some success but against the total square footage of the lake it can only make a superficial impact.
And while the desire and the knowledge of what needs to be done is available, what appears to not be available is the ability of the various government agencies with their respective fingers in the Devils lake pie to cooperate to save the lake and the creatures that depend upon it for life.
To explain all the aggravating infighting would take too long for this piece.
DLWID is tasked with maintaining the lake's health but without the cooperation of the State of Oregon's various agencies that have a say in how that health is achieved, and the much needed money to fund what needs to be done, this lake is never going to recover.
Senator Anderson and Representative Gomberg are both well versed in the struggles going on with the lake and have been helpful but it seems that this might best be a job for Governor Kotek to organize a get together of every agency that has a say in the lake's maintenance
It's time for all stake holder government agencies to set aside their egos and work to repair and protect this treasure in Lincoln City.