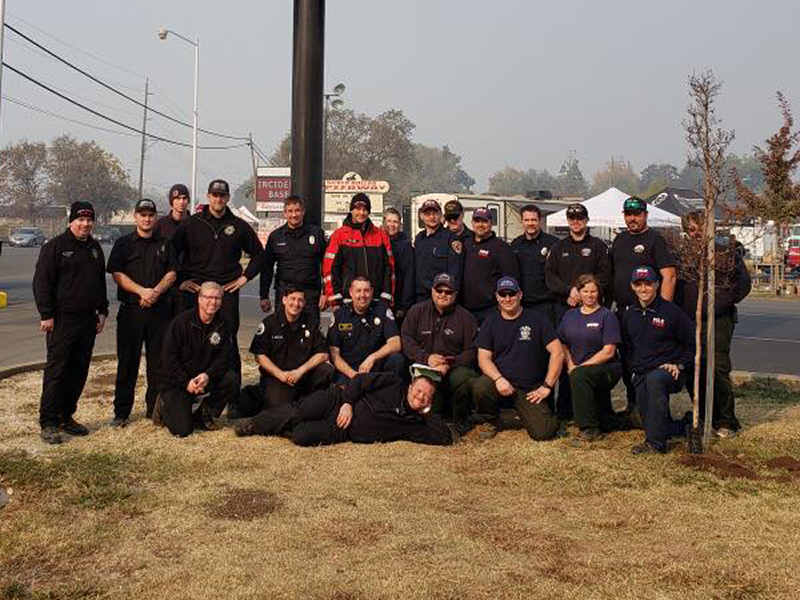 Oregon Strike Team 11 Leader Andy Parker reports in a North Lincoln Fire & Rescue Facebook post that his squad is returning from fighting the California "Camp Fire."
The team was comprised of crews from Lincoln and Polk counties. Crew members from Newport, Toledo, Depoe Bay, Yachats, Lincoln City, Central Coast, Dallas and Polk County worked on dousing the fire.
"We were assigned structural protection, line construction and prep, triage and prep of homes, search and rescue operations in different areas of the fire," Parker, Newport Fire Department engineer, said. "Everyone did a great job putting in long hours and a lot of hard work to help with the fire."
North Lincoln Fire & Rescue firefighters Brian Nordyke, Eric Maestas, Jeff Cutler and Lt. Loren Nordyke are on their way home.
The death toll from the Camp Fire in Northern California increased to 76 Saturday, while the number of people unaccounted for increased to 1,276.
The blaze is 60 percent contained after consuming more than 149,500 acres.