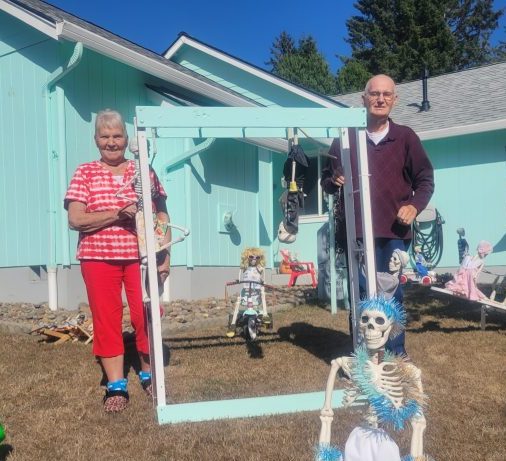 Some families have skeletons in their closets that they would not want shared with the world. 
Not so for Bob and Wanda. 
For the last seven years this retired couple have shared their all of their skeletons; big or small. And all dressed with clothing handmade by Wanda.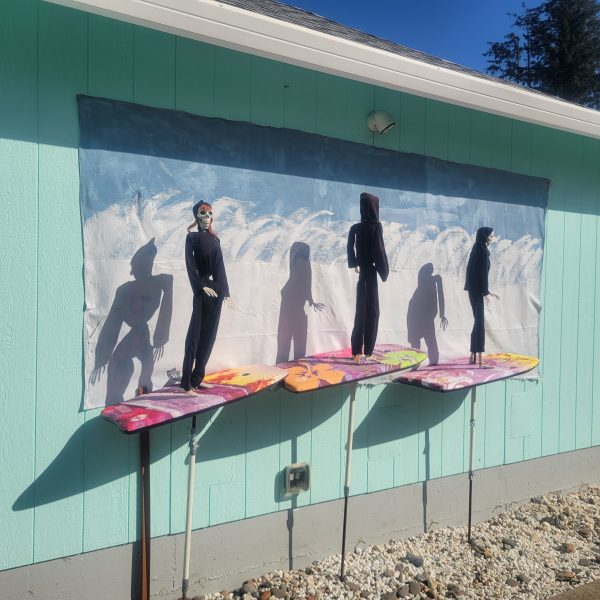 "Halloween is my favorite holiday," said Wanda. "We wanted to have something to share with the kids in the neighborhood."

"We wanted something for kids.   But not too scary," Added Bob
Mission accomplished Bob. 
Though skeletons can be scary, in the hands of someone who truly loves the holiday (and the little kid's faces when they see the creations) they become fun and welcoming.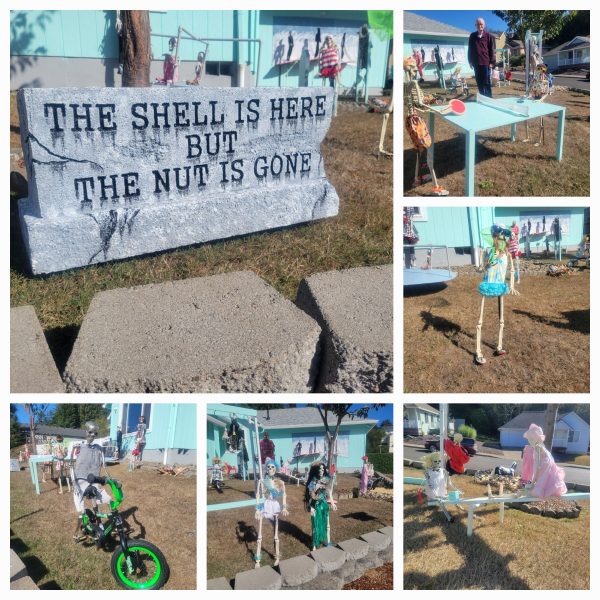 Whether playing ping pong or rocking on a seesaw each grouping of skeletons tell a unique story.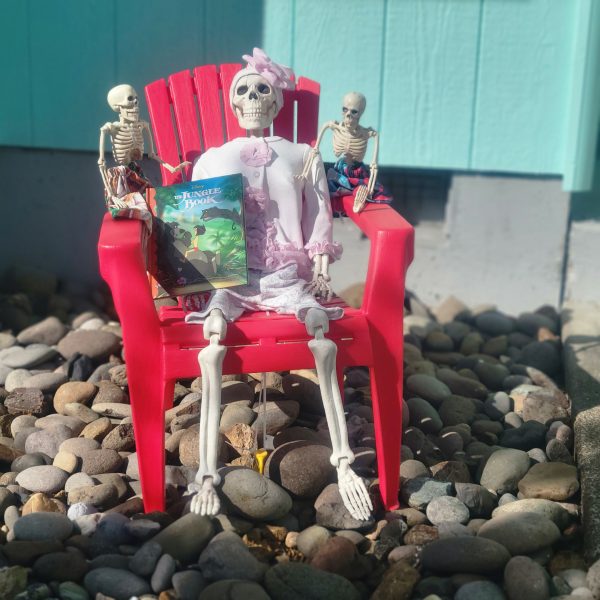 Which was the first piece created?  "Well," according to Wanda, it was "the ping pong table and the monkey bars."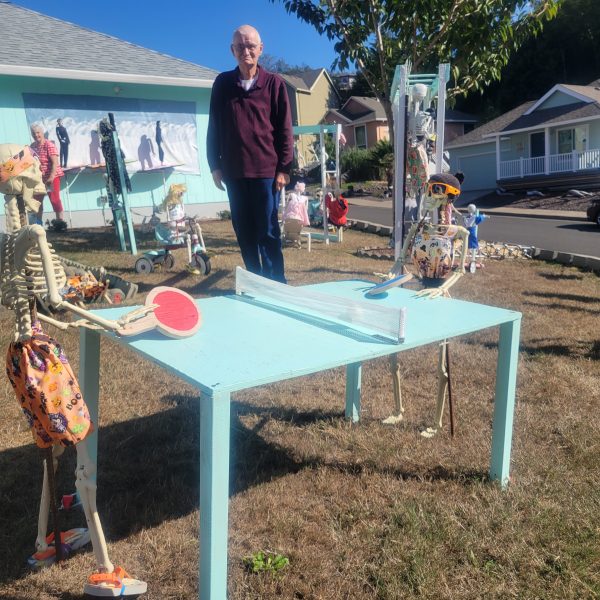 The May Pole is the newest and last creation for this display.  "Six of our neighbors came over and helped weave the ribbons for me," said Wanda.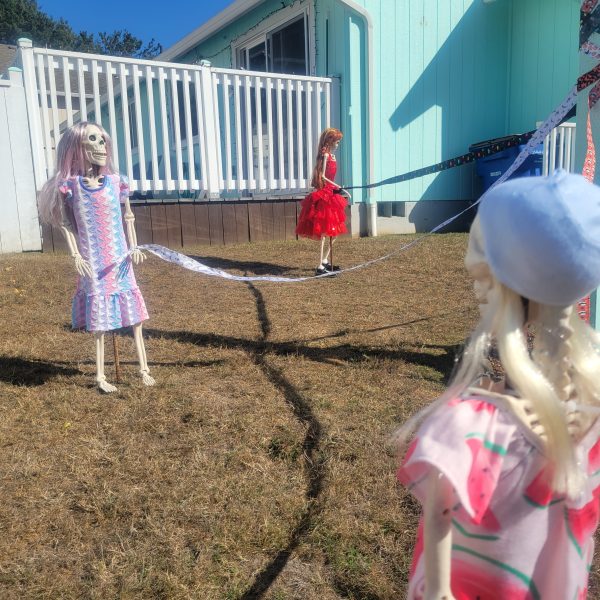 When asked why they've set up their decorations so early Bob explained, "It's our last year (decorating for Halloween). This year has taken us two weeks to set up."
"We're getting too old to do this alone.  It's hard work,"  said Wanda.
With a display like this it would seem that they would be flooded with trick or treaters.
"We only got 50 kids last year.  And we give away the big candy bars! The dollar ones!" chuckled Wanda. "Actually they're a dollar forty-nine now!" confided Bob.
Though it seems that neighborhood house-to-house trick or treating has declined against the popularity of organized events, it's people like Bob and Wanda that continue to demonstrate what it means to be a neighbor on Halloween: To meet face to face (or face to mask), share a smile and get to know each other just a little bit better.
And in a time where self-inflating displays dominate yard decorating it's pretty special to know that two nice people built and assembled such a generous gift for everyone to enjoy this Halloween.
You may view the display for one last time at 1817 SE 19th St Lincoln City  (And try to be quiet, the skeletons have played hard all day and need their rest).