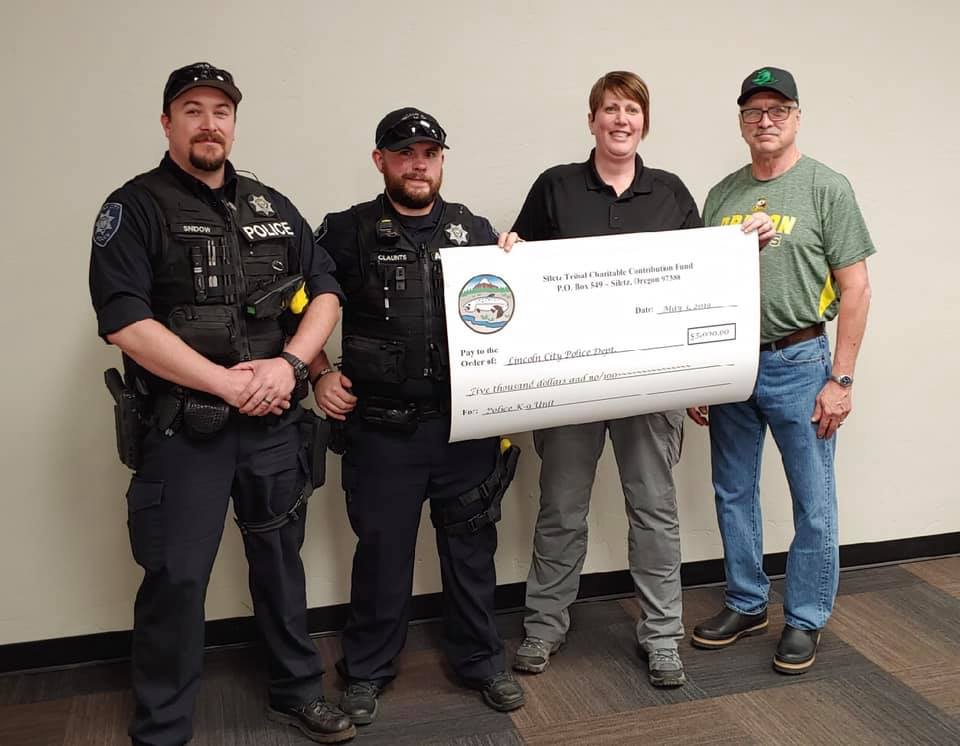 Officers Cody Snidow and KC Claunts recently joined Detective Jayne Johnson in accepting a $5,000 donation from the Siletz Tribal Charitable Contribution Fund to the Lincoln City Police Department's new K9 program.
With police departments expanding K9 programs around the state, the LCPD has added a K9 unit to strengthen its relationship with the community it is protecting.
The LCPD's K9 fund raises money to lessen the financial impact on the city and keep citizens up to date and involved in the program, its activities and events.
Donations can be made in any manner. Checks should be made out to the Lincoln City Police Department K9 Unit to ensure donations are placed in the proper account.
Contact the LCPD at (541) 994-3636 or by email at [email protected].