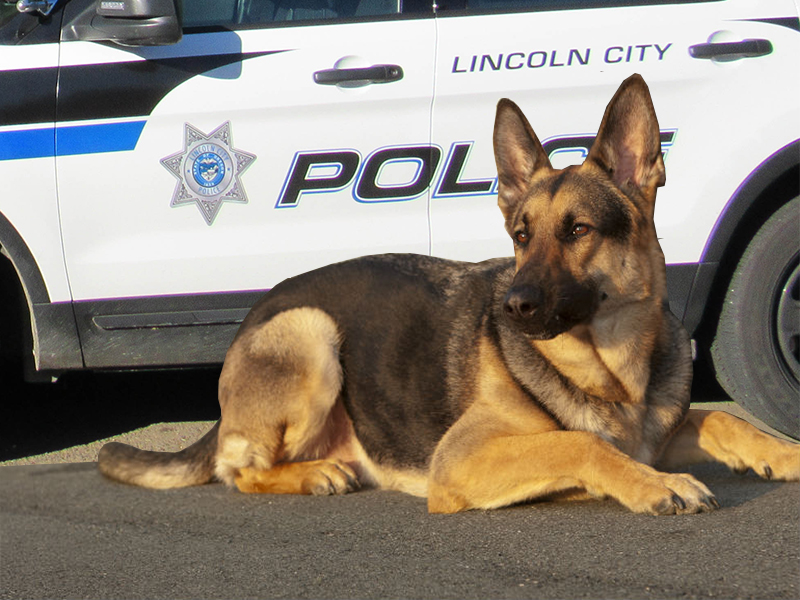 The Lincoln City Police Department is seeking public funding to unleash a new police dog program intended to collar criminals and provide safety and security for area residents.
With police departments expanding K9 programs around the state because they recognize the value rescue, surveillance and pursuit dogs bring to public safety efforts, the LCPD has added a K9 unit to strengthen its relationship with the community it is protecting.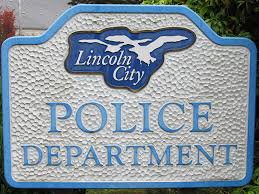 "It is the goal of our K9 unit to help prevent crime, keep the community safe and add tremendous value to the Lincoln City Police Department," the new program's website states. "The K9 police officers are critical to police work in our small town, where the number of sworn officers is small and the transient population and area to cover can be very large."
Police dog's duties include searching for drugs and explosives, locating missing people, finding crime scene evidence and attacking targets of law enforcement.
"As with other towns and departments throughout the state, our community will be fortunate to have a dedicated police officer who acts as the handler for our K9 police officer," the LCPD said. "Handlers are trained to work with their K9 partners and provide for their care and feeding while they are off duty."
The LCPD said it intends to acquire its dogs through a certified training program designed for police and public safety work. Both the K9 officer and their dog will receive extensive schooling in order for the public to feel safe and interact with the animal.
Police dogs must remember numerous verbal cues and hand gestures. The most commonly used breeds are the German Shepherd, Belgian Malinois, Bloodhound and Dutch Shepherd.
Estimated cost to start up and introduce a K9 unit is $75,000, with additional annual expenses to maintain it through its average work life of eight to nine years.
The LCPD's K9 fund will raise money to lessen the financial impact on the city and keep citizens up to date and involved in the program, its activities and events.
In addition to fundraising efforts, the program will utilize social media to notify the public of activities of the K9 teams in their law enforcement capacities and when they participate in educational demonstrations with civic organizations or community-oriented events.
It will share links to non-affiliated K9 team pages, recognize canines that serve in other aspects of public safety and the military, share helpful tips to educate the public on the care of their own dogs and more.
Donations can be made in any manner. Checks should be made out to the Lincoln City Police Department K9 Unit to ensure donations are placed in the proper account.
Contact the LCPD at (541) 994-3636 or by email at [email protected].