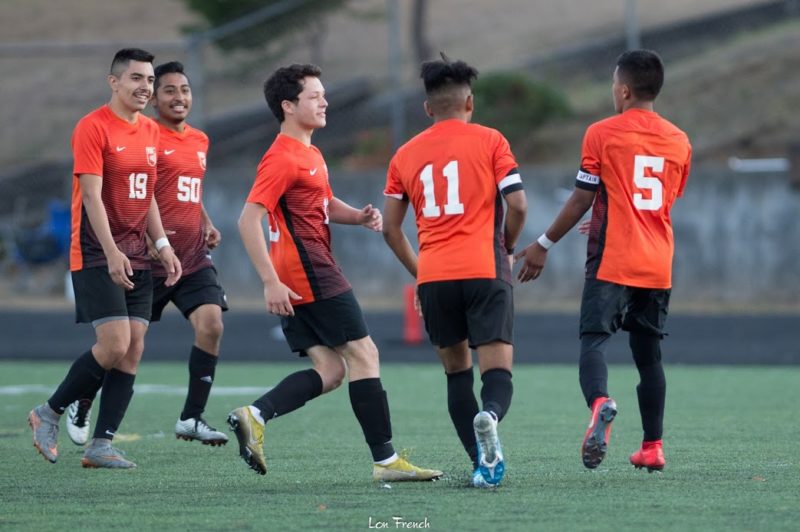 The Taft High boys soccer team avenged its only loss of the season Friday by defeating visiting Dayton 7-4 in a Class 3A Special District 2 game at Voris Field.
The 11-1 Tigers, who fell 2-0 at Dayton on Sept, 25 for their only setback of the year, face second-place Western Christian/Perrydale (8-2-2 SD2) on the road Wednesday and close out their regular season Friday at home against Gervais (0-11-1).
The seventh-ranked Taft boys have won seven straight matches and  outscored their 12 opponents 90-9 this season.
Meanwhile, the Dayton girls broke open a 1-0 game at halftime Thursday for a 4-1 victory over the host Tigers.
"Both teams played well and defended like State playoff teams," Taft coach Joey Arce-Torres said. "Dayton had a 30 mph wind to their back and a monsoon rain storm. We stalled with the weather and allowed two more weak goals to come through."
Down 3-0, Taft sophomore Nicole Reyes was fouled in the box, but the Tigers missed the penalty kick. Two minutes later, senior striker Sammy Halferty scored after another hard foul from the Pirates, Arce-Torres said.
"With time running out and everyone soaked and cold, our defense withered and allowed one more goal," he said.
"Tonight was indeed a tough day to be outdoors, and it wasn't our strongest outing," he said. "Dayton was more focused and had a lot to gain with a win today.
"I hope we can find our game again for our final match of the regular season next Thursday [against Gervais]. We are a much better team than we showed today."
This post will be updated
Class 3A/2A/1A Special District 2 Boys Standings
GS=Goals Scored; GA=Goals Allowed
Class 3A/2A/1A Special District 2 Girls Standings
GS-Goals Scored; GA-Goals Allowed