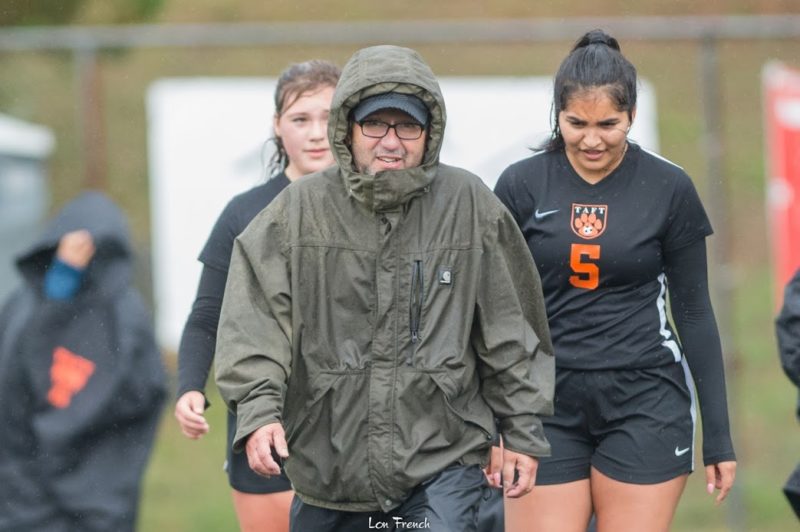 The visiting Taft High girls soccer team braved frigid conditions that dipped into the 30s to score once in each half Tuesday and secure a 2-0 league playoff upset of Salem Academy/Western Christian.
"It was the best match of the season for our underdogs. The kids played calmly and confidently," said Taft coach Joey Arce-Torres, whose Tigers advanced to a Saturday playoff matchup against an undetermined Special District 2 opponent to determine representation in the OSAA State Girls Soccer Championships.
"Both teams played well tonight and it stayed close until we opened up the passing," Arce-Torres said. "We kept their goalie in panic mode and had more attackers than they could handle."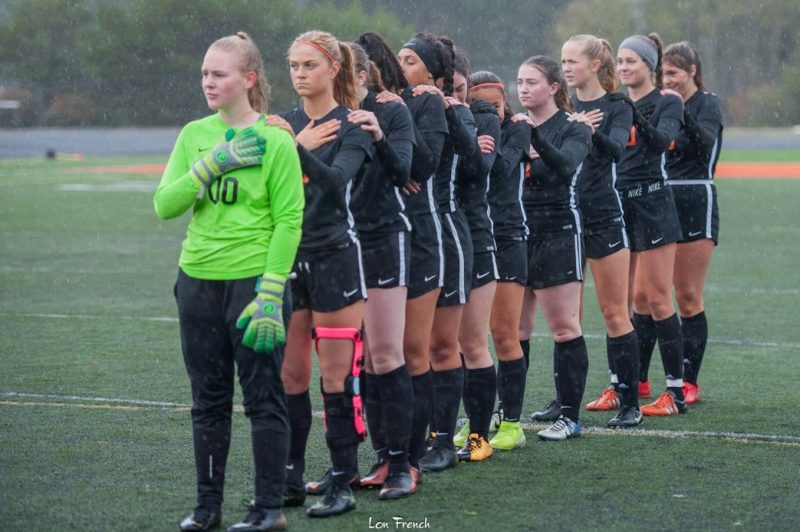 Arce-Torres said the Tigers "came up unlucky with three shots on goal early on."
"As a coaching staff, we knew it was a matter of time," he said.
Arce-Torres said Saige Ulrich made a "brilliant pass" to Avery Nightingale, "who used her physicality to beat the defense and hammer the shot in. After that, we bunkered down and ran out the clock for the first half."
Expecting more attackers in the second half, Arce-Torres had Chloe Peterson mark Salem Academy's strongest striker and instructed Jaelyn Olmeda to stay with their No. 2 player.
"Our two kids never allowed them to even get close tonight," he said.
Senior striker Sammy Halferty "sealed the match with a thunderous shot after receiving a great pass from Nightingale," he said.
"The air went out of Salem Academy and we simply played keep-away for the reminder of the match," he said. "We played well, communicated, showed intensity and had great minutes from our bench."
Arce-Torres said he was especially pleased with the play of Ella Knott, Ulrich, Halferty, Nightingale, Olmeda and Peterson.
"They played like I always knew they were capable," he said.
"From the bench, Olivia Coulter and Veronica Jin used their speed to give us valuable minutes and started the second half for us. It's athletes like those two who give us the depth to compete at this level."
Salem Academy and Taft split one-goal victories during regular-season league play this year.