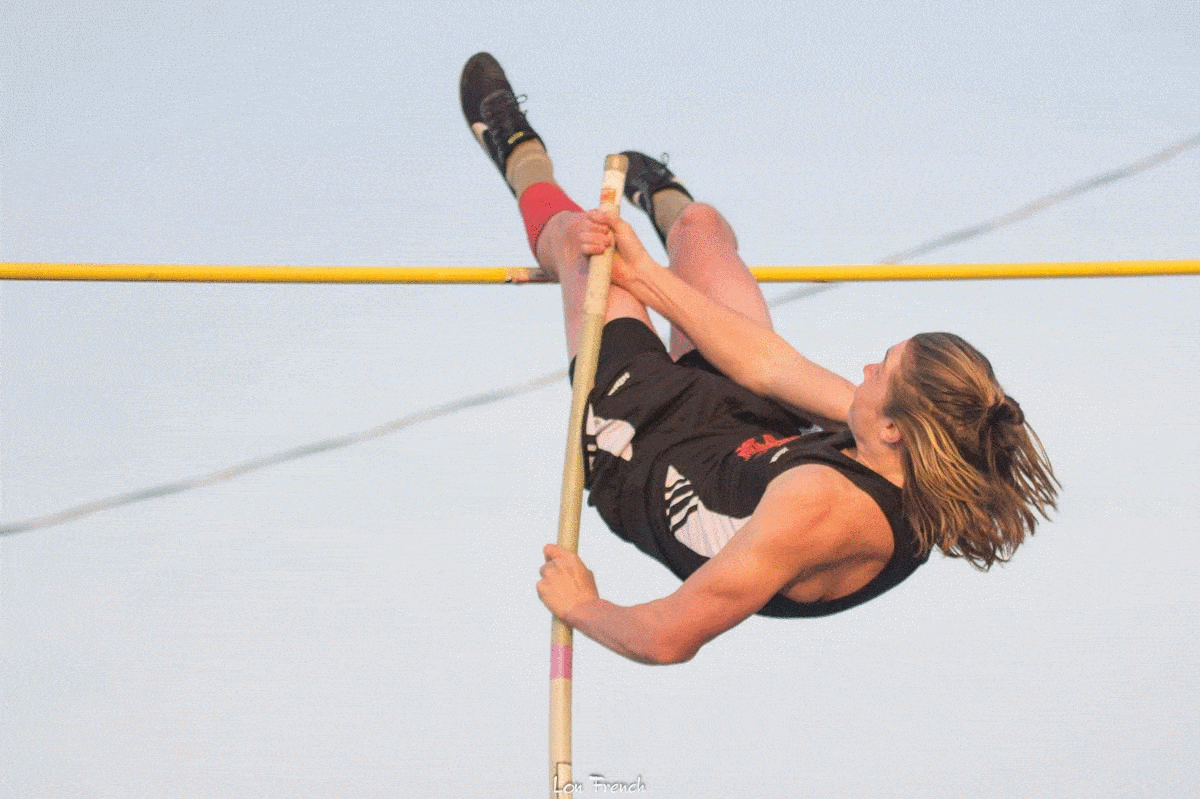 Taft High's JJ French bettered his week-old personal-best leap of 12 feet by a whopping six inches Friday for a sophomore school record in the pole vault at the 25-team Stayton Twilight track and field meet.
"Clearing 12-6 and setting the sophomore record was a fun accomplishment, but I had my eye set on 13 feet," said French, who tied for fourth with fellow sophomore Carter Bell of Marist among 34 competitors from schools of all classes.
Senior Chase Howerton of Marshfield won the event at 13-6, while senior teammate Kamren Chard and Crosshill Christian junior Luke Bennett shared second at 13 feet.
"The record and new PR [personal record] didn't really hit me like it has in the past," French said, "but I left the meet feeling accomplished and look forward to a few more shots at the school record."
Also posting top-20 finishes for the Taft boys were junior Elin Fitch (14th in the high jump), junior Edson Fuentes (15th, 1,500), junior Tristan Beach (17th, javelin), senior Jacob Mayoral (17th, pole vault) and freshman Sam Cortes (17th, 3,000).
Finishing in the top 20 for the Taft girls were freshman Kadence James (tied for eighth, high jump), senior Savannah Russo (10th, javelin), junior Brooke Orendorff (17th, high jump), junior Ella Knott (19th, javelin), junior Sammy Halferty (20th, 400) and sophomore Avery Nightengake 20th, 1,500).
Silverton won the boys team title over Hidden Valley 99-60, while the two schools swapped places in the girls competition, 108.5-85.
Several Taft athletes who have won events this season will return to action at 11 a.m. Saturday at the Meet of Champions in Sweet Home.
Team Results