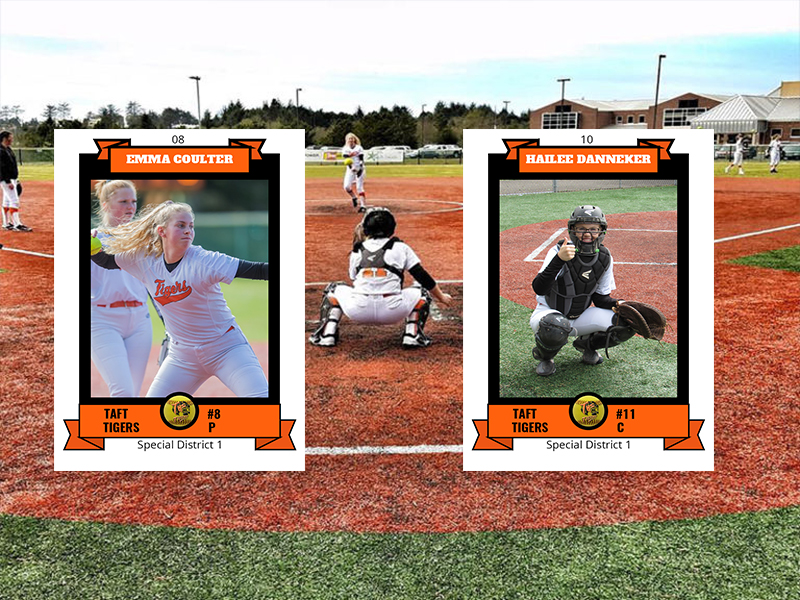 Like a baserunner stretching a single into a double, Taft High juniors Hailee Danneker and Emma Coulter have been named second-team Class 3A All-State softball players after recently being named to the All-District first team.
It marked the second straight year the Taft battery has been honored on the all-Oregon team. Danneker made the first team as a catcher and Coulter the second team as a pitcher as 15-year-old sophomores last season.
Coulter and Danneker led Taft to third place in Special District 1 at 7-5 with a ranking of sixth in the state this season. The Tigers reached the quarterfinals of the Claas 3A OSAA Softball Championships before finishing their season 18-9.