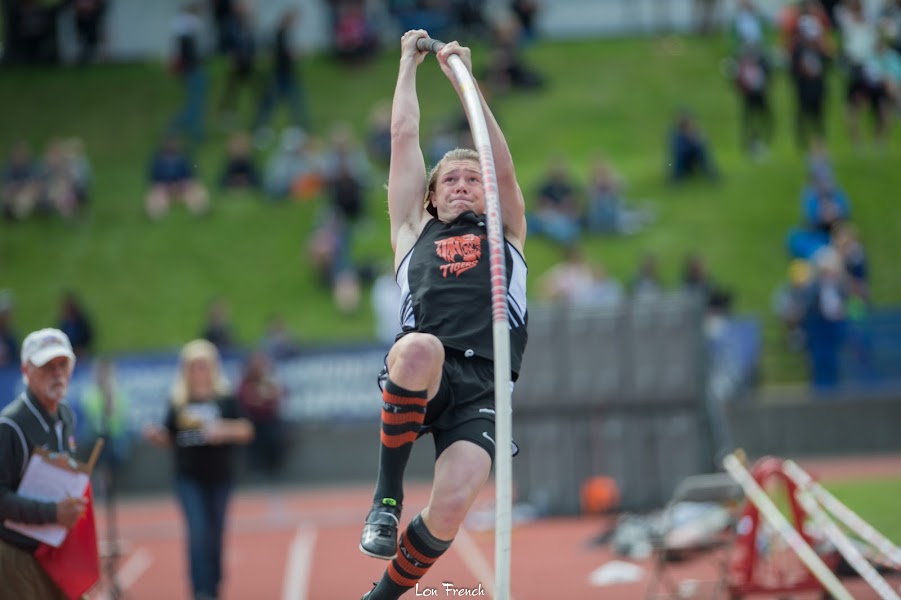 As if by script, Taft High sophomore JJ French saved his best for last, soaring to a second-place finish Friday at the Class 4A/3A OSAA State Track and Field Championships in Gresham.
French leaped a personal-best 12 feet, 9 inches to place runner-up to senior Dylan Hopper of Pleasant Hill, who won the 3A competition at Mt. Hood Community College at a height of 14 feet.
"Honestly, going into it, I wasn't very nervous," French said. "I was happy I made it to State, and I had kind of achieved my goal for the season, so I went into it kind of just having thoughts of planting good and having good form."
French bettered his sophomore record by three inches, but fell three inches short of tying a school mark at 13 feet.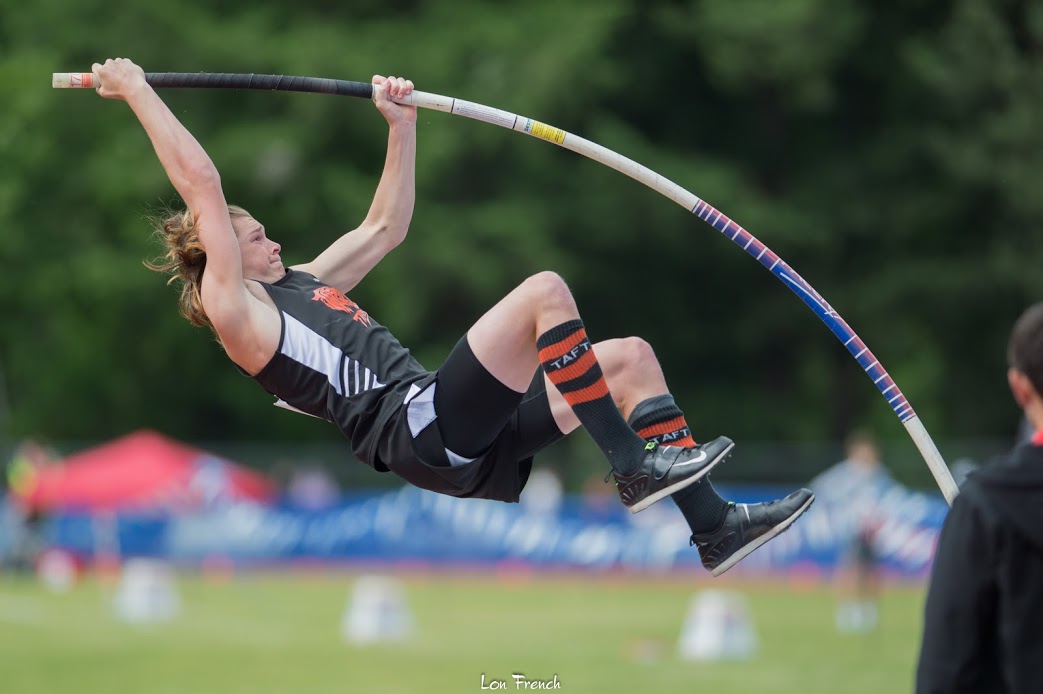 "Up until my first jump, where I hadn't jumped or cleared a bar yet, was probably the most nerve-racking part, but it still wasn't that bad," he said. "Once I got over that first bar, it was a fun experience."
Sutherlin's Keith Sorenson placed third in the pole vault at 12-6.
"He's also a sophomore, so there's always competing with him in the future, which is exciting," French said.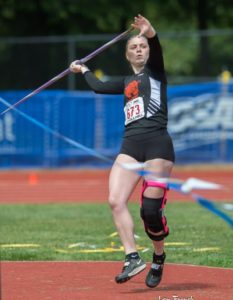 Meanwhile, junior Ella Knott finished fifth for Taft in the javelin at 119 feet, 7 inches to culminate a courageous comeback from a serious knee injury, while senior Savannah Russo placed eighth at 106-08. Knott, the school record-holder in the event, placed second at State last year with a throw of 137-2, but was an unlikely participant this season.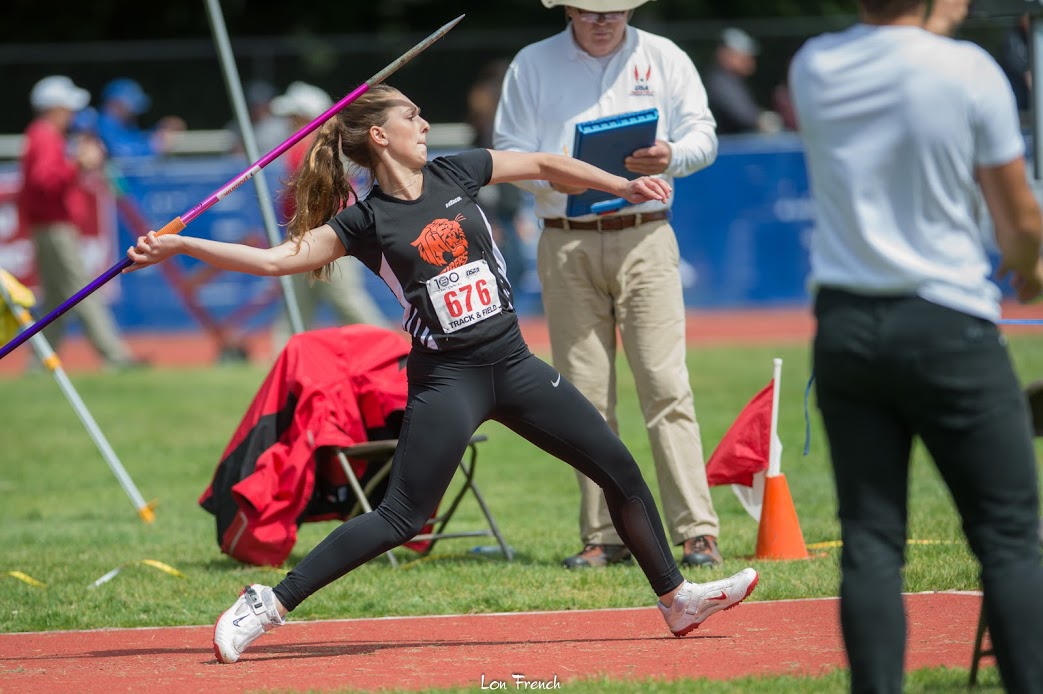 Also contributing team points were Taft junior Elin Fitch, who placed sixth in the boys triple jump at 38 feet, 7.5 inches, and senior Mad Scott, who finished eighth in the javelin at 152 feet.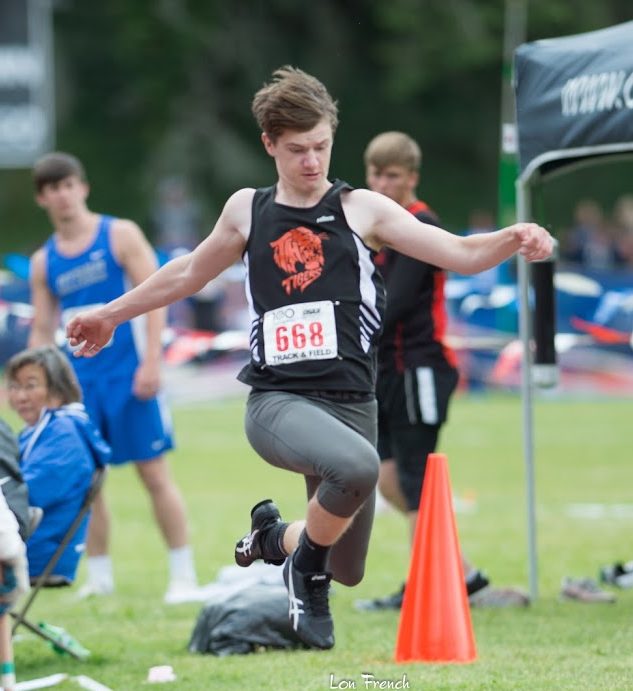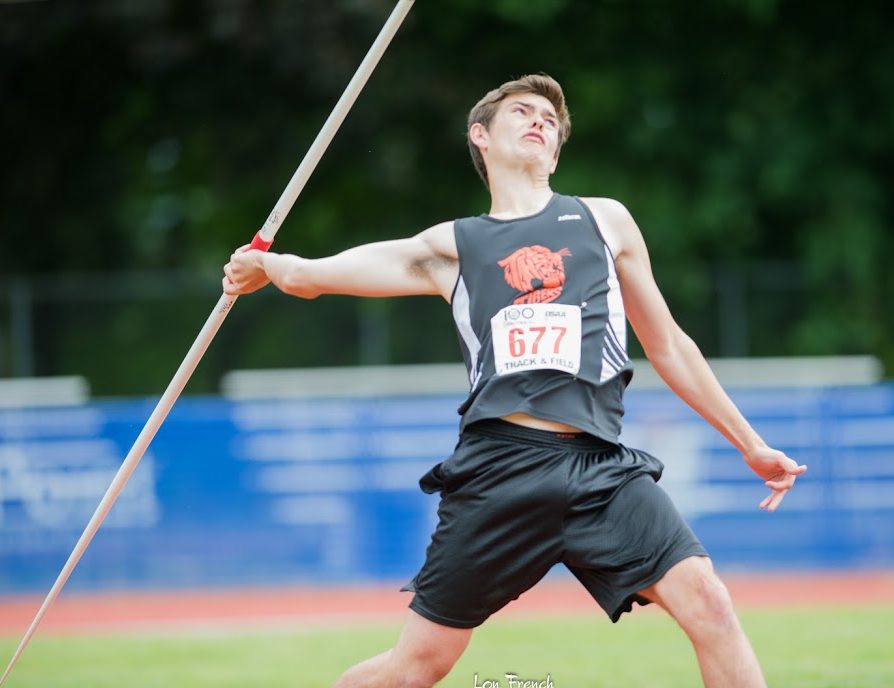 Taft junior Kaden Wright placed 10th in the 100-meter dash in 11.82 and 11th in the 200-meter race but failed to reach Saturday's finals.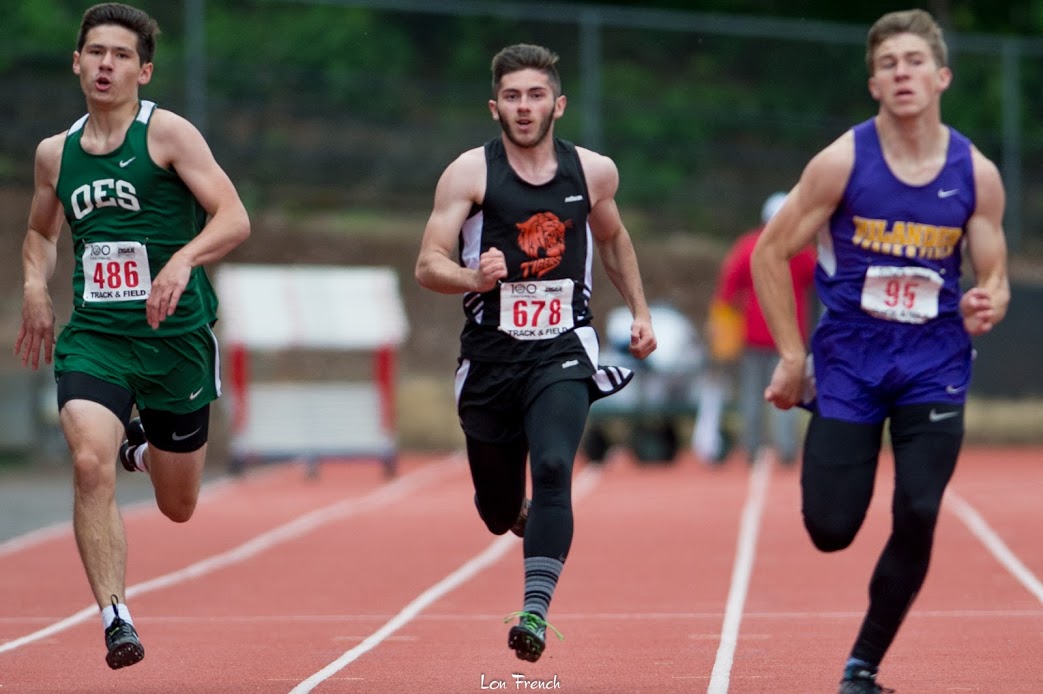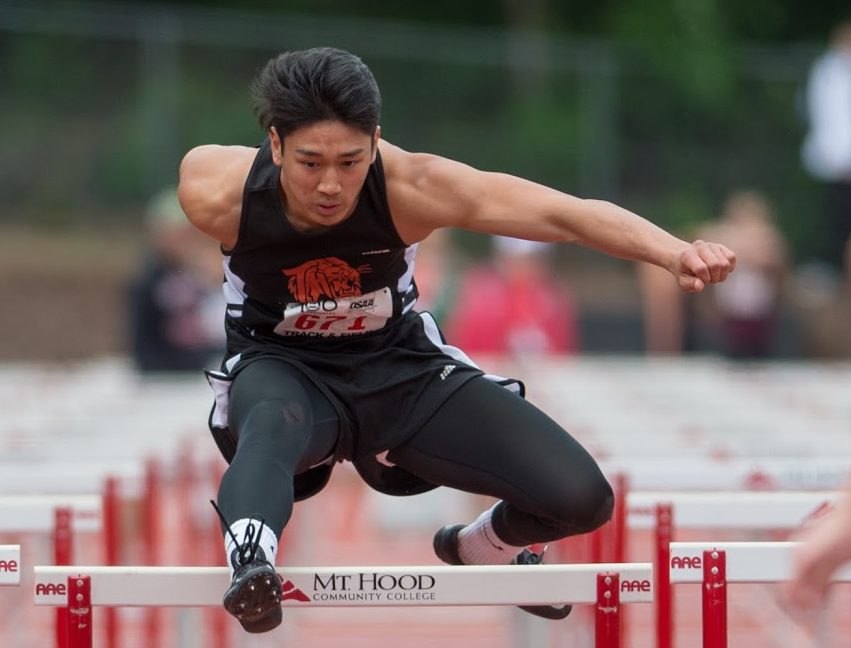 Seniors David Jin (110-meter hurdles; 300-meter hurdles) and Jacob Mayoral (pole vault) both placed 11th and did not advance.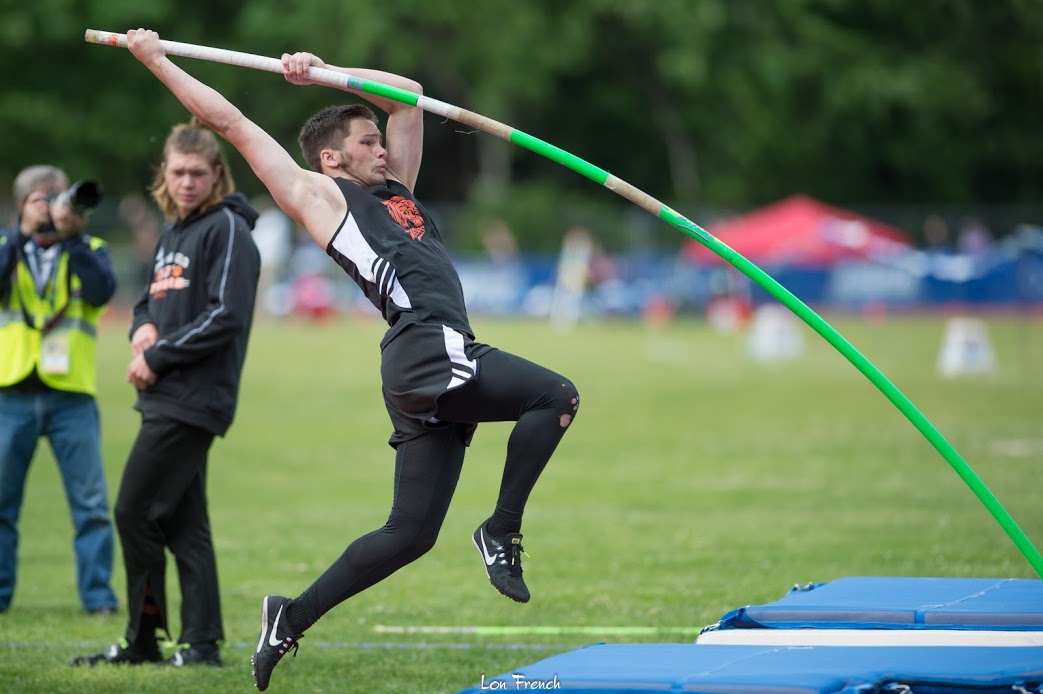 Taft junior Edson Fuentes placed 12th Saturday in the boys 1,500-meter run, while sophomore Avery Nightingale did not place in the girls pole vault.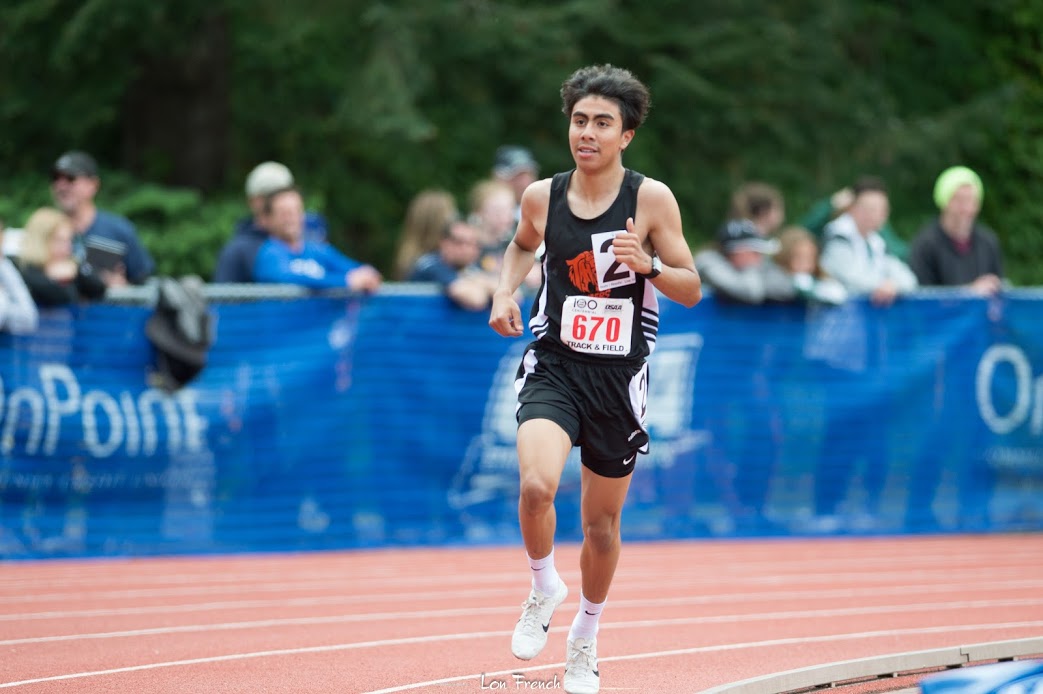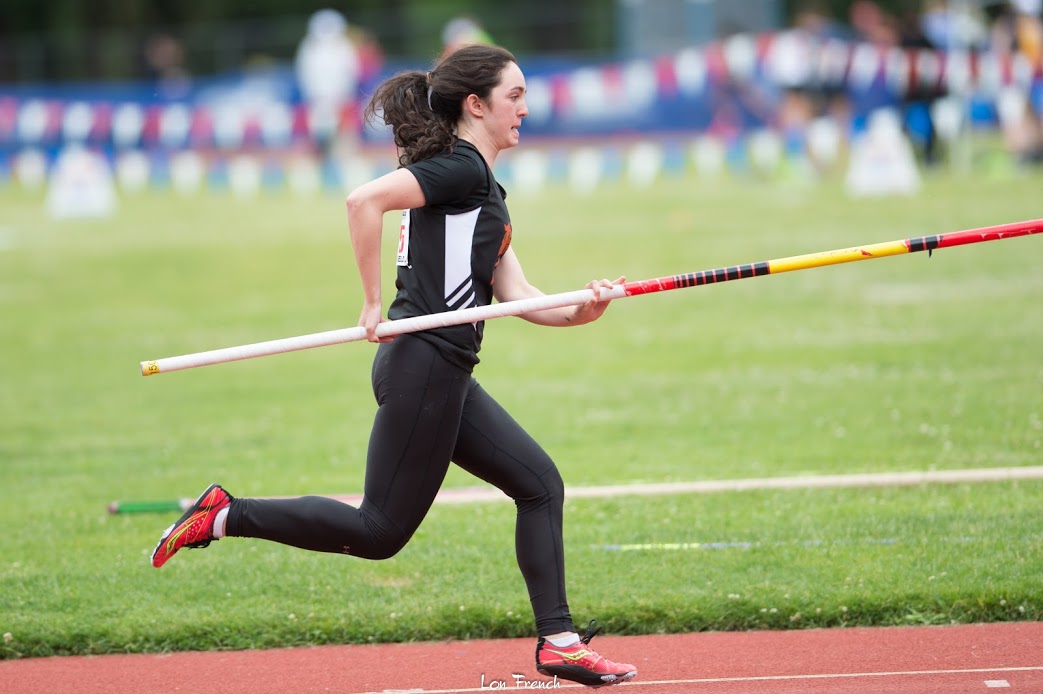 Meanwhile, Taft's 4×100-meter relay team — comprised of Wright, Jin, sophomore William Calderon and freshman Brayan Mateo-Perez — placed seventh.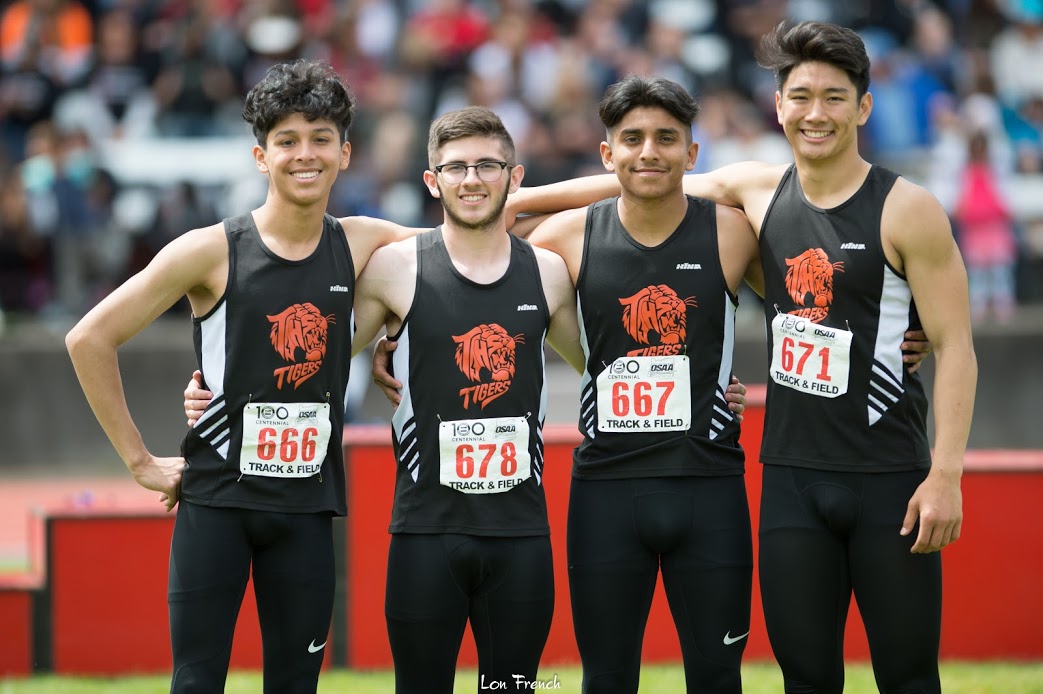 Photos by Lon French
Boys - 3A - Team Rankings - Five Events Scored
===============================================================================
    1) Pleasant Hill               20.50     2) Brookings-Harbor           16   
    2) Salem Academy               16        2) Warrenton                  16   
    5) Westside Christian          14        5) Sutherlin                  14   
    7) Umatilla                    13        8) Taft                       12   
    9) Rainier (OR)                11       10) Willamina                  10   
   10) Amity                       10       12) Riverdale                   7   
   12) St Mary's                    7       14) Nyssa                       6   
   15) Burns                        5       15) Yamhill-Carlton             5   
   17) Vale                         4       17) Catlin Gabel                4   
   19) Douglas                      2       20) La Pine                     1.50
   21) Cascade Christian            1
 Girls - 3A - Team Rankings - Four Events Scored
===============================================================================
    1) Burns                       24        2) Nyssa                      19   
    3) Oregon Episcopal            16        4) Sutherlin                  14   
    4) Westside Christian          14        6) Douglas                    10   
    6) Willamina                   10        8) La Pine                     6   
    8) Cascade Christian            6       10) Taft                        5   
   10) Vale                         5       10) Yamhill-Carlton             5   
   10) Catlin Gabel                 5       14) Pleasant Hill               4   
   15) Riverdale                    3.50    15) Santiam Christian           3.50
   17) Salem Academy                2       17) St Mary's                   2   
   19) Scio                         1.50    20) Horizon Christian    0.50