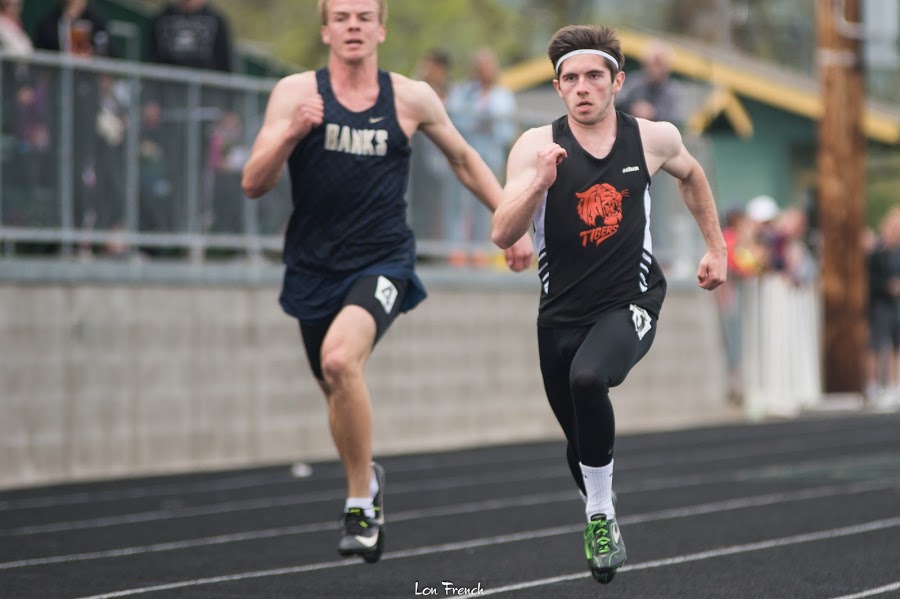 Junior Kaden Wright placed third in the 100- and 200-meter dashes to pace Taft High Saturday in the Meet of Champions track and field meet at Sweet Home.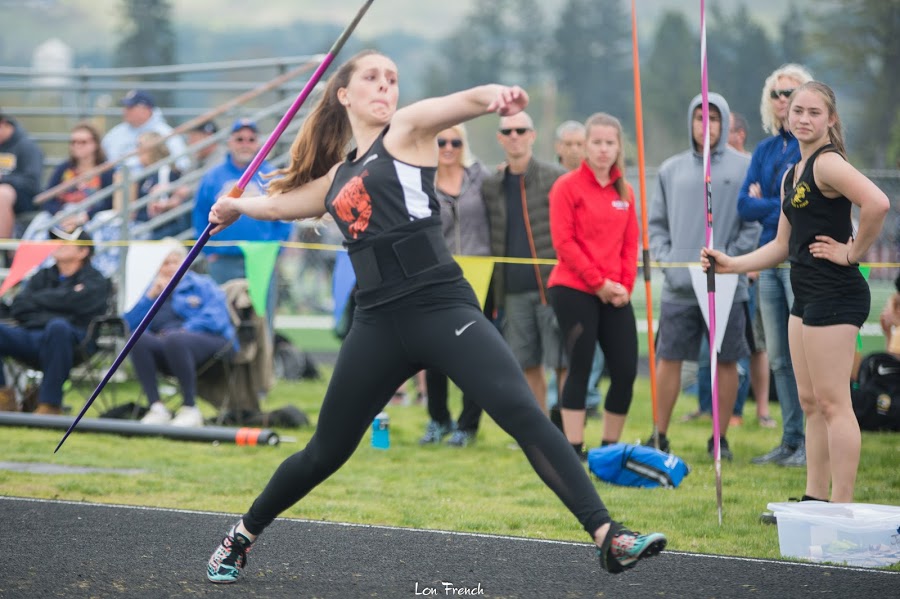 Senior Savannah Russo was the top finisher for the girls with a fourth-place showing in the javelin.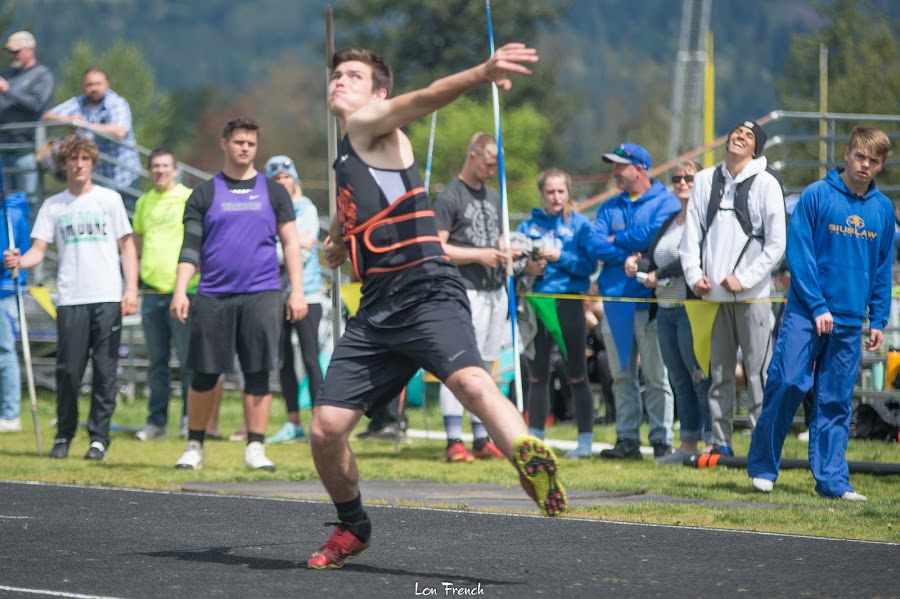 Senior Mad Scott placed fourth for Taft in the javelin; senior David Jin was sixth in the 110-meter hurdles and 10th in the 300-meter hurdles; senior Micah McLeish was ninth in the 1,500- and 3,000-meter runs; freshman Brayan Mateo-Perez was 13th in the 200-meter dash; and sophomore William Calderon was 16th in the 200.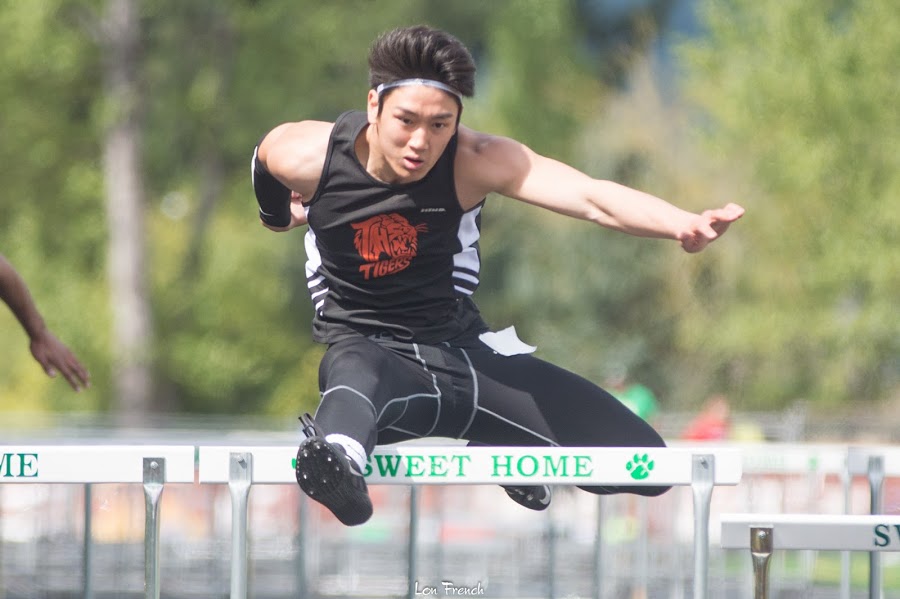 Taft's 4×100-meter boys relay team of Mateo-Perez, Wright, Jin and Calderon placed sixth.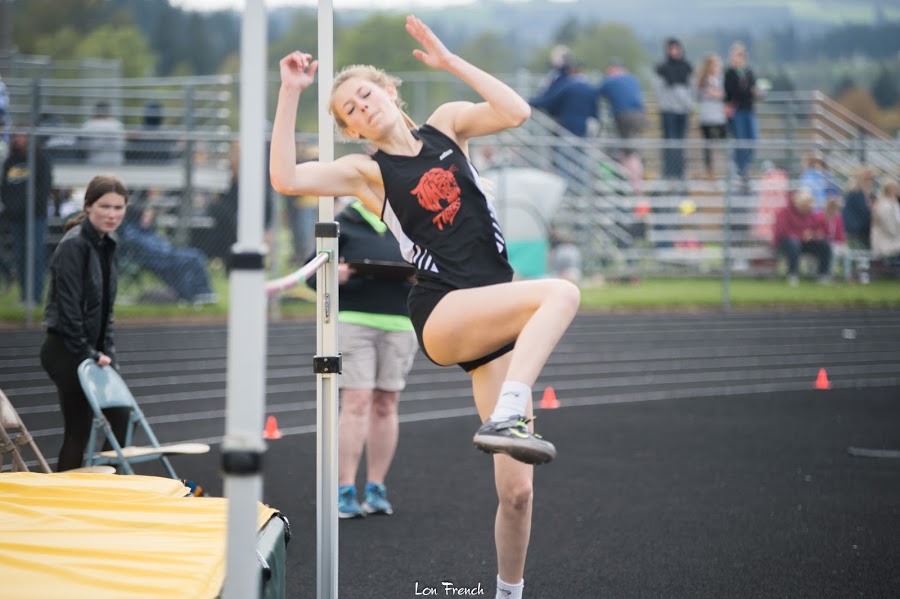 Joining Russo in the top 20 for the girls were freshman Kadence James, who placed sixth in the high jump, and sophomore Jordyn Ramsey, who was 13th in the 800-meter run.
Photos by Lon French
The event, featuring winners from this year's regular-season events, saw Taft tie for ninth in the boys standings behind champion Sisters, while the girls finished tied for 18th behind winning Philomath.
The event, previously co-hosted by Cascade High, moved from Willamette University in Salem to Husky Stadium this season.
Team Results