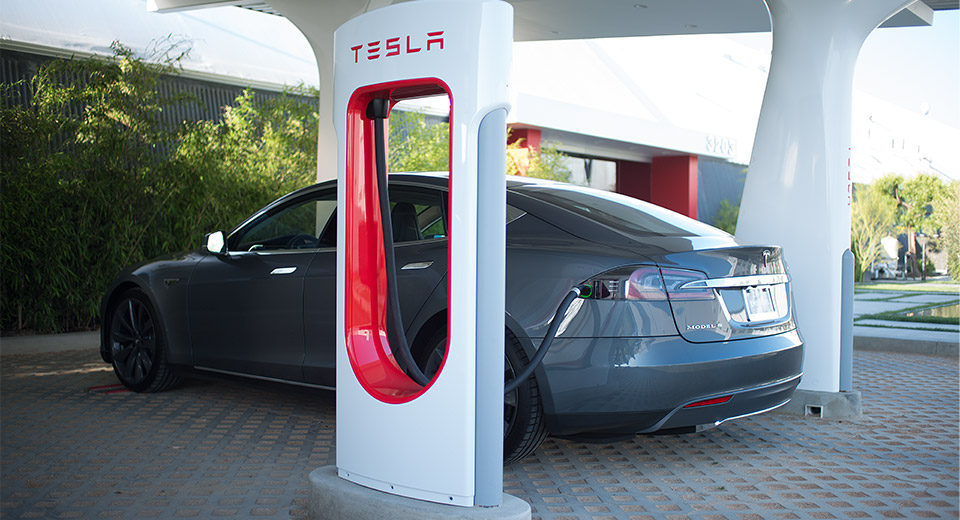 An eerie red glow has been lighting up the south side of the Lincoln City Outlets since last month. But don't call Moulder and Scully; it's just a few Tesla charging stations. Eight, to be exact.
A Tesla station or Tesla Supercharger station is a network of fast-charging stations built by Tesla Motors for their all-electric manufactured vehicles (Model S and Model X). Tesla began building the network in 2012.
"The Tesla Lincoln City Supercharger is joining other nearby Supercharger stations in Seaside, Woodburn and Eugene," said Tesla Motor's Alexis Georgeson. "We place Superchargers along major corridors that our customers often travel and that connect city centers."
Tesla's electric vehicles are designed to travel about 300 miles on one charge.
"The Tesla Supercharger is substantially more powerful than any charging technology to date," said Georgeson. "They provide up to 120 kilowatts of power and replenish half a charge in twenty minutes."
So a shopping trip at the mall even shorter than an hour would still fully charge a car.
"It took us about 1.5 years to decide to let them in," said mall manager Dianne Kutz.
"Our owners had to decide if it was worth losing those parking spaces; in the end they decided it was."
During the period of indecision, Tesla wooed the mall representatives by taking them for a ride in one of the cars that would be using the charging stations.
"It was pretty cool getting to ride in one," said Kutz. "They are very slick; very techie. But I'm still a jeep girl."
The stations are fully self-contained and Tesla Motors even supplies the energy for them.
Supercharging is free for Tesla owners. The Lincoln City Supercharger will be able to charge up to 8 Teslas at a time.