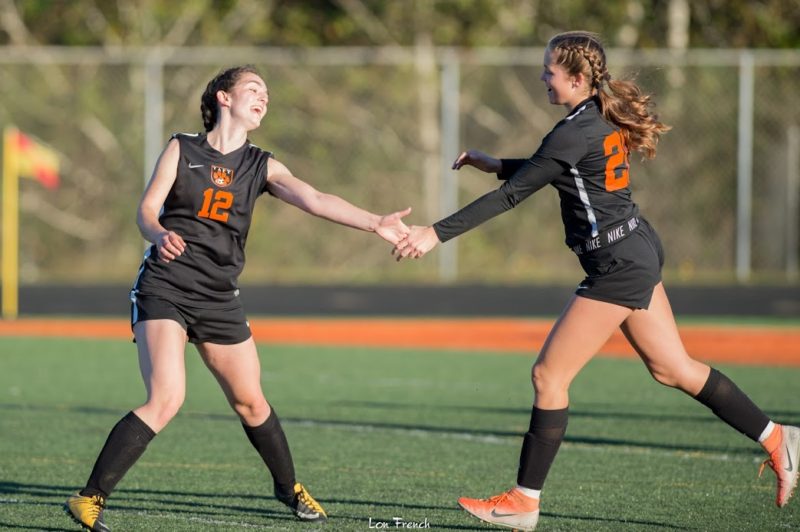 The Taft High girls soccer team bid farewell to a host of senior players by sending them off with a 5-0 league victory over Gervais on Thursday in the regular-season finale at Voris Field that set the stage for a league playoff appearance.
The fifth-place Tigers will play Tuesday at Salem Academy/Western Christian in the Class 3A/2A/1A Special District 2 postseason tournament for a chance at State. The winner will play the loser of Dayton at Blanchet Catholic on Saturday.
"We have a healthy matchup, for we split with Salem Academy and both games were very close [2-1 home victory Sept. 12; 3-2 road defeat Oct. 8]," Taft coach Joey Arce-Torres said. "Because we have such a large conference, three teams will get selected for the State tournament."
The Tigers will enter the playoffs on the heels of Thursday's five-goal shutout of winless Gervais.
"The kids played a great first half," Arce-Torres said. "There were no shots on goal against us and we moved the ball well offensively."
Photos by Lon French
Chloe Peterson scored two goals and Avery Nightingale one for a 3-0 Taft lead at halftime.
"Sammy Halferty and Sage Ulrich controlled everything in the middle and sent beautiful passes to open teammates," Arce-Torres said. "With a dominant performance up front, we were able to empty our bench early and give playing time to many of our younger players."
Class 3A Taft finished the season 5-8 overall and 5-7 and in fifth place in Special District 2 play.
"After our senior recognition, we ran back to the field and made more adjustments for the second half," Arce-Torres said.  "It is important to recognize sportsmanship and humility as a group and not embarrass other teams when things aren't going particularly well.
"We changed out our key players and put them on defensive roles.  Because of her brilliant, selfless season, we were able to reward Sammy one last time with a penalty kick that she sent screaming through the back of the net to change the score to 4-0. After completely emptying the bench, Lucy Reyes had her opportunity and put in the final score of the evening.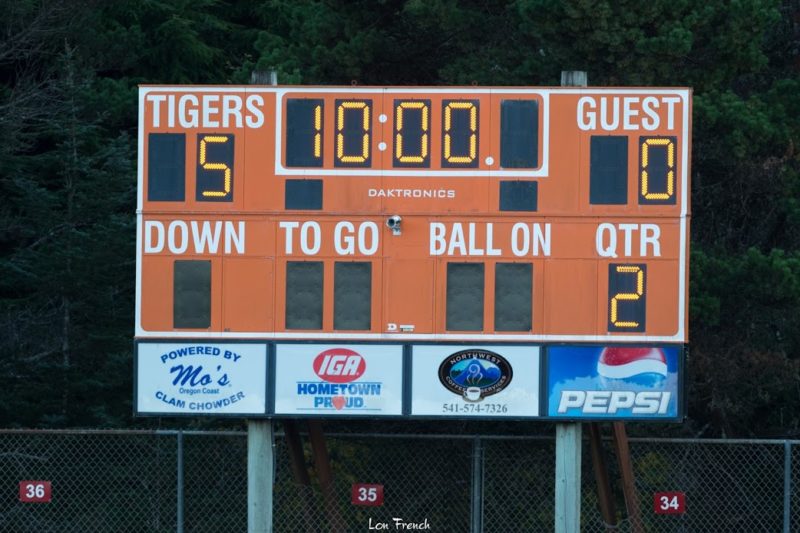 "Every JV athlete suited up and each had significant minutes today in our final home match. Our seniors finished the match on the field and each on the back defensive line where they passed and assisted their younger teammates with direction and praise to close out the game.
"I am so proud of those seniors, especially Sammy and Fatima who played all four years and were significant leaders from June to October. They will be dearly missed.
"I am thankful and blessed to be involved in the process of teaching young kids to be good humans.  I take that responsibility very seriously and prioritize it even more than the nuts and bolts of athletics. I am hard on the kids, but they know at the end of the day, I love and respect each and every one of them but I will always be honest and direct about things like character, humility, kindness and sportsmanship. Overall, I think they all got a passing grade this season."
Class 3A/2A/1A Special District 2 Standings
GS-Goals Scored; GA-Goals Allowed