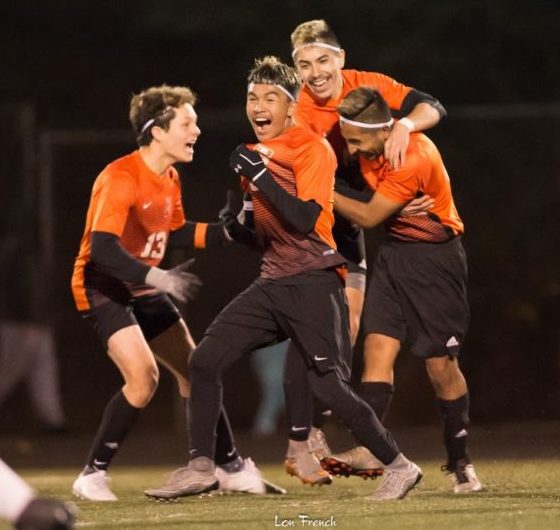 It's perfectly understandable in Oregon soccer circles to confuse perennial powers Riverdale and Riverside high schools.
Similar in name, the two are commonly among the usual suspects to appear in the 16-team Class 3A/2A/1A OSAA State Boys Soccer Championships.
The same is true this year. Competing in opposite brackets, with a couple of upsets, it's entirely conceivable they could meet when the State championship game is contested Saturday, Nov. 16, at Liberty High School in Hillsboro.
Coach Ryan Ulicni's Taft Tigers hope to have something to say about that. Both schools have a history with Taft that the Lincoln City team would like to bury in the past.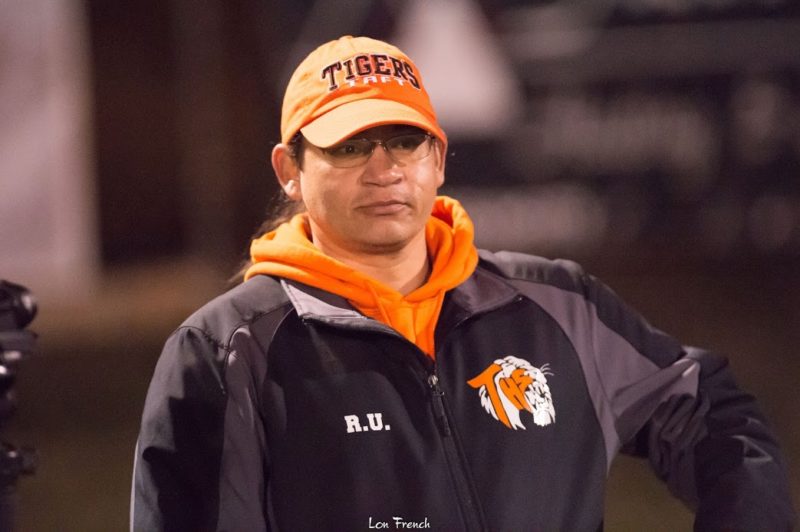 While the Class 3A schools are as about as disparate as two small-school programs from the same state sharing the same size classification can be, Taft has twice been eliminated from State play in the last four years by Riverside and once by Riverdale.
Not to be confused with seventh-seeded Riverside High, a public school in Boardman on the Columbia River, Saturday's opponent — fifth-seeded Riverdale — is a semi-private school in the affluent Dunthorpe neighborhood of Portland.
While the Riverside Pirates (12-3, 10-0 Eastern Oregon League) will wear blue and black and play at No. 2 Oregon Episcopal on Saturday, the Riverdale Mavericks (10-2-1, 7-1-1 Lewis & Clark) will wear navy blue and silver when they take on the host Tigers at 5 p.m. in a quarterfinal showdown for the second time in three years.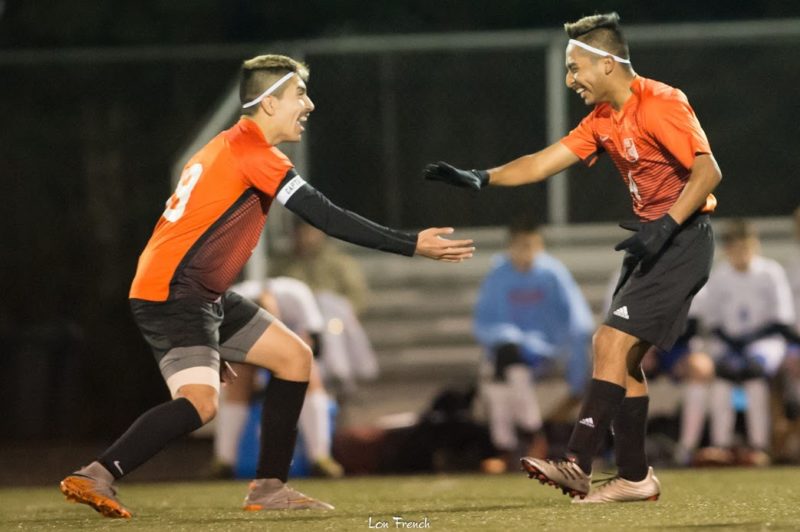 Riverdale is unique in that it is a public school where students from outside the district must go through an admissions process and pay tuition to attend. According to recent U.S. Census data, the Riverdale School District is the third-richest school district in the United States.
Photos by Lon French
It is also among the best academically performing high schools in Oregon by various measures, including academic proficiency, graduation rate, college enrollment and standardized test scores, which are frequently the best in the state.
Athletically, Riverdale won the 2012 OSAA boys soccer title, the school's only State championship.
— — —
EDITOR'S NOTE: For you Jugheads, Riverdale High also shouldn't be mistaken for Riverdale High in the "The Archie Show" cartoons of the late 1960s or the recent Netflix programming loosely based on the popular comic book series.
— — —
While Riverside has eliminated Taft from State title contention two of the past four seasons, Taft's quarterfinal tilt with Riverdale will be a rematch of a 2017 second-round State game, where the second-seeded Tigers were upset 3-2 at home by the 10th-seeded Mavericks following a 7-0 first-round home win over Nyssa.
"Two years ago, they knocked us out of State in the second round here and we all know that," Taft senior and leading scorer Edson Fuentes said. "We all remember that, and I think that's going to be fuel for us. I think we're going to want some sort of revenge on them, and I think we're going to come out hard in that game."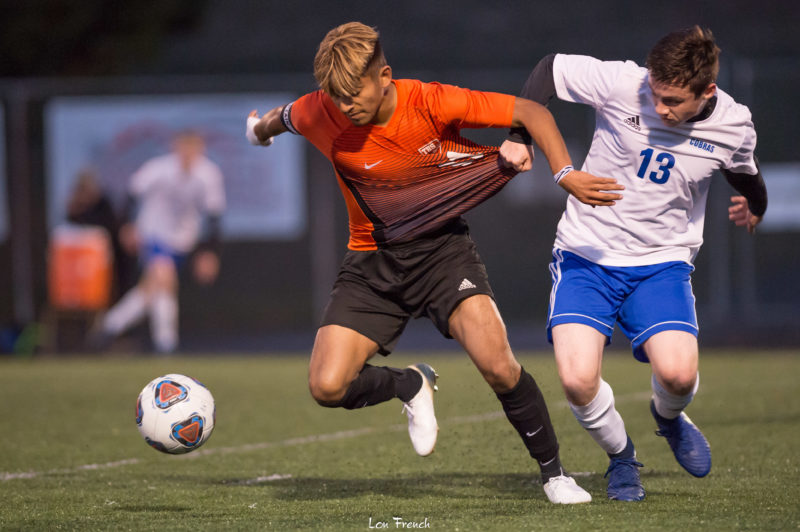 The winner will play the winner of Saturday's 6 p.m. contest between No. 8 seed Santiam Christian and top-ranked Catlin Gabel on Tuesday, Nov. 12, at the site of the highest remaining seed.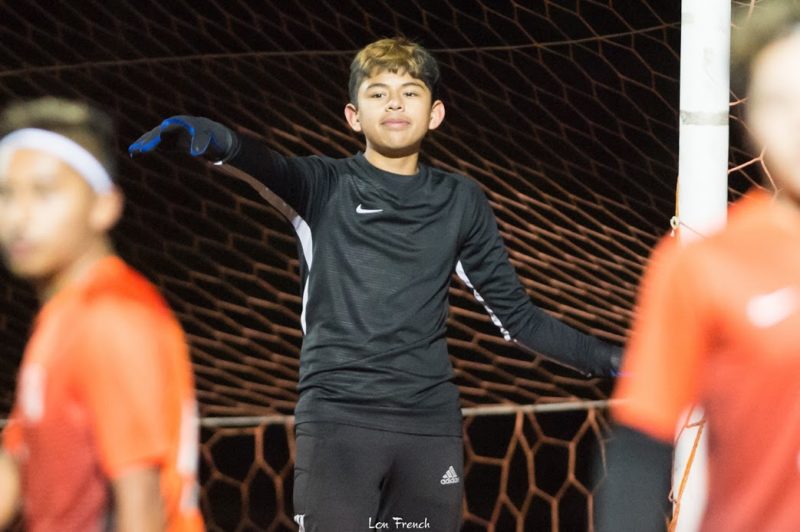 Coach Roberto Curilovic's Mavericks are led by senior team captains Damien Pimont and Noah Chanti.
Riverdale is coming off a 1-0 opening-round victory over SD2 runner-up Delphian. Regular-season league champion Taft defeated Delphian twice by 3-1 scores this year and 3-0 at home last Saturday to earn the league's top seed as District champion. Unbeaten Taft (16-0, 15-0 Special District 2) downed Central Linn 11-0 Wednesday to reach the quarterfinals.
The Tigers are led by Fuentes, the Special District 2 Player of the Year, and fellow first-team all-league members William Calderon and Jose Flores. Three other Taft players — Estib Hernandez, Alex Del Valle and Sam Cortes — made the second team, while Ivan Cortez, Mauricio Rivas and Ethan Thomas were honorable mention.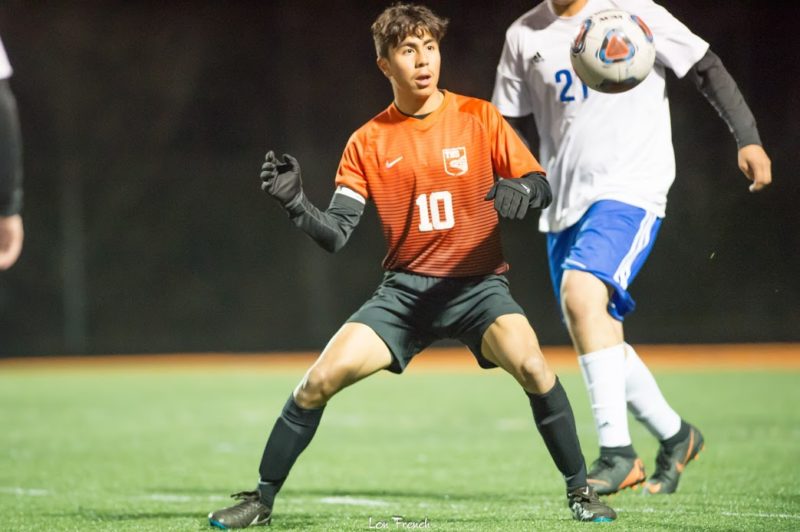 Fuentes leads Taft in scoring with 38 goals on 121 shots in 16 games, followed by Calderon with 26. Calderon leads the team with 19 assists, with Flores next with 16. Notably, sophomore Sammy Vasquez, who scored three goals in Wednesday's lopsided opening-round State win, did not make the crowded all-District squad despite being third on the Tigers in scoring.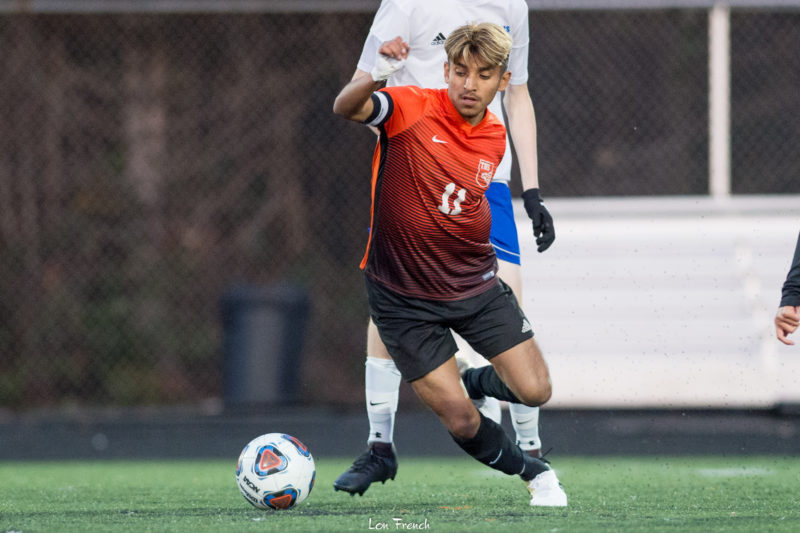 While Taft has enjoyed extensive State tournament exposure in recent seasons, it hopes to avenge first-round ousters three of the past five seasons and quarterfinal defeats the other two years.
"This team has admitted that there is a passion and unity like never before," Ulicni said. "We will be working hard as ever to make sure we are game-ready come Saturday."

Rosters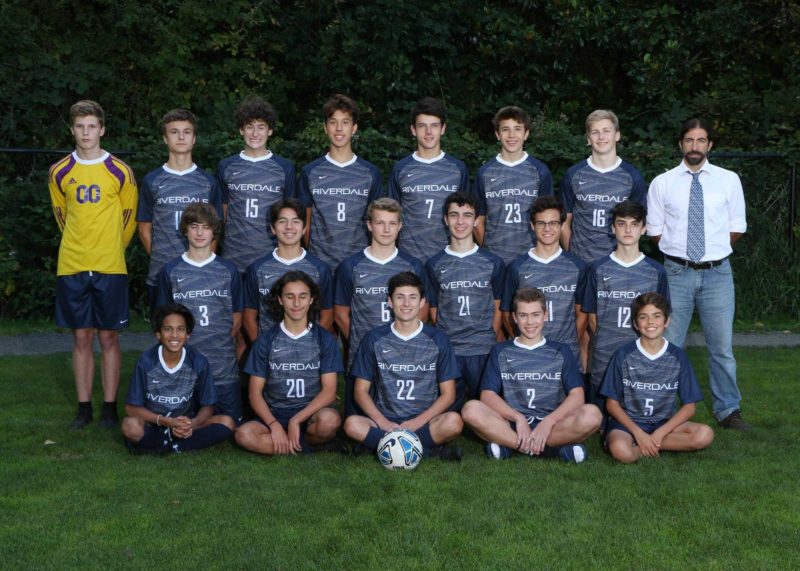 Riverdale Mavericks
Coach: Roberto Curilovic
| No. | | Name | | Grade | |
| --- | --- | --- | --- | --- | --- |
| 00 | | Gabriel Stevens | | 10 | |
| 0 | | Walter deWitt | | 9 | |
| 3 | | Henry Seal | | 11 | |
| 4 | | Sylvain Raj | | 11 | |
| 5 | | Aiden Pierce | | 9 | |
| 6 | | Dillon Wendle | | 10 | |
| 7 | | Damien Pimont | | 12 | |
| 8 | | Oliver Nielsen | | 11 | |
| 10 | | Sam Veverka | | 10 | |
| 11 | | Emerson Pereira | | 12 | |
| 12 | | Felipe da Silva Corsi | | 10 | |
| 13 | | Anders Nielsen | | 9 | |
| 15 | | Claes James | | 10 | |
| 16 | | Aidan Wendle | | 12 | |
| 18 | | Andrew Lamb | | 9 | |
| 20 | | Teddy Altman | | 10 | |
| 21 | | Noah Chanti | | 12 | |
| 22 | | Henry Tolls | | 12 | |
| 23 | | Luke Denton | | 9 | |
| 24 | | Simon Starrs | | 10 | |
Taft Tigers
Coach: Ryan Ulicni
| No. | | Name | Position | Grade | |
| --- | --- | --- | --- | --- | --- |
| 00 | | Sam Cortes | GK/GK | 10 | |
| 0 | | Riley Ellis | GK/M | 10 | |
| 4 | | Ivan Cortez | D/D | 11 | |
| 5 | | Jose Flores | M/M | 11 | |
| 7 | | J.J. Lupercio | D/D | 10 | |
| 8 | | Kevin Acosta | M/M | 11 | |
| 9 | | Sammy Vasquez | F/M | 10 | |
| 10 | | Edson Fuentes | F/F | 12 | |
| 11 | | William Calderon | M/F | 11 | |
| 16 | | Joseph Cruz | M/M | 11 | |
| 19 | | Estib Hernandez | D/D | 12 | |
| 21 | | Alex Del Valle | M/D | 11 | |
| 22 | | Angel Islas | D/D | 10 | |
| 23 | | Adrian Moreno | D/D | 10 | |
| 29 | | Diego Gomez | M/F | 9 | |
| 33 | | Mauricio Rivas | M/M | 11 | |
| 50 | | Kaden Wright | M/M | 12 | |
| 88 | | Matias Vesma | M/F | 12 | |