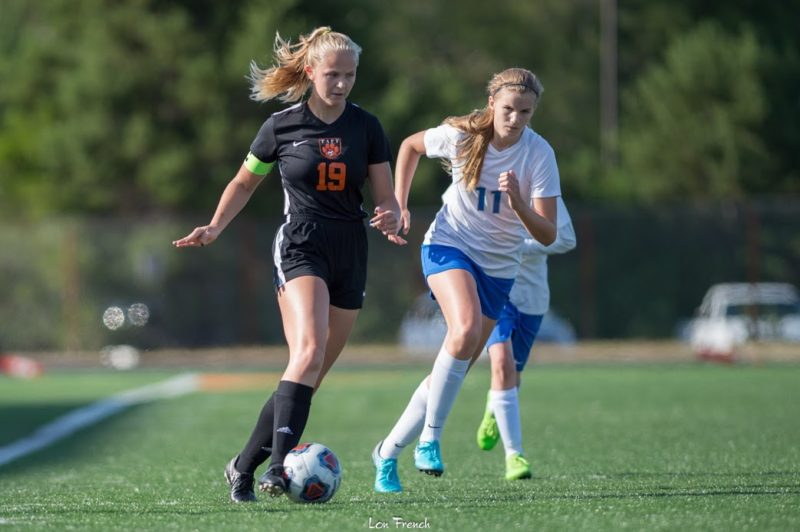 Sammy Halferty, Avery Nightingale and Ella Knott combined to lead the offensive effort Tuesday, but the Taft High girls soccer team squandered a 1-0 halftime lead to fall 3-2 to Salem Academy/Western Christian in a Special District 2 road game.
"The Kids completely outplayed Salem Academy, but their goalie kept them in the match," Taft coach Joey Arce-Torres said. "We missed a couple of opportunities that would have sealed the match early. We were dominate on both sides of the ball.
"The defense played well, but we were unable to finish them when we had open shots. That has been our Achilles' heel. We have more shots on goal and easier shots, but can't find the net."
Arce-Torres said the Tigers "ran into some bad luck," on an early second-half score off a corner kick that bounded off a Taft player before the Tigers were whistled for a hand ball violation in the box that resulted in a successful penalty kick.
"To our team's credit, we battled back for a tie after Halferty buries one from a great throw in from Ella," Arce-Torres said. "Both teams fought hard for a third goal and Salem Academy made it happen. We battled till the end but came up short.
"I really wanted this one. We just fell to an equal team today."
Taft (3-6) returns to action at 4:15 p.m. Thursday at home against Blanchet Catholic (6-2-1).
Class 3A/2A/1A Special District 2 Standings
GS-Goals Scored; GA-Goals Allowed