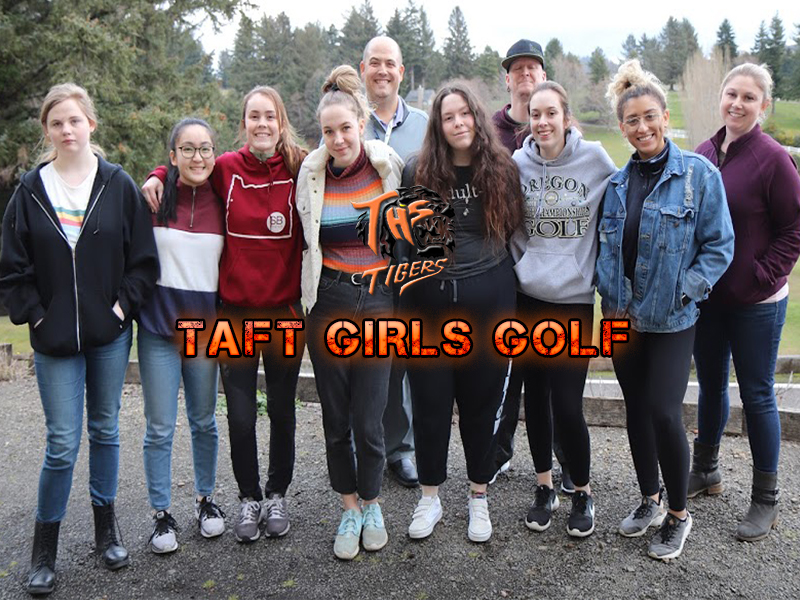 The Taft High girls golf team has been assessed a penalty stroke of sorts – a handicap, if you will, but not one that will lower its net score, rather pose a hazard on its quest for a tee time in its fourth straight State championships.
Akin to playing a round of golf with no woods in your bag, or having to stand over a short par save with a bent putter, the Tigers must find a way to fill a sizable void left by the departure of three-time District champion Maya Hatton.
Hatton has taken her formidable game and 10th-place showing at last spring's OSAA Class 4A/3A/2A/1A Girls Golf Championships to the College of Idaho, leaving the Tigers with fewer clubs in their bag in pursuit of repeating their sixth-place finish at Quail Valley Golf Course in Banks.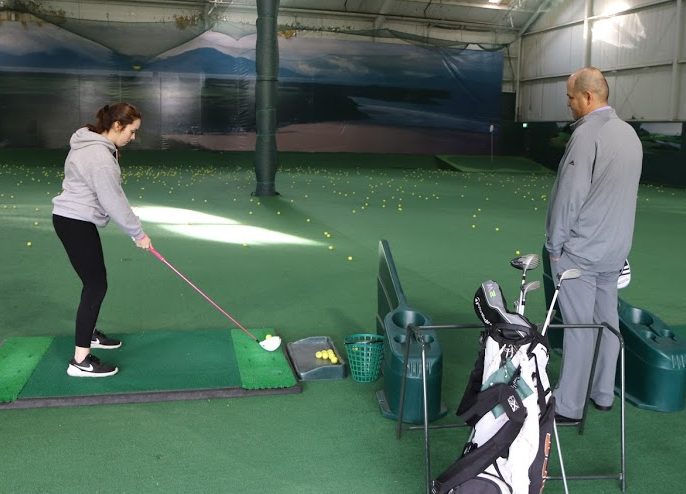 Returning for the 2019 season, however, is Hatton's mother and longtime Taft coach, Heather Hatton, who had previously announced her retirement after two decades at the helm of the program.
Hatton, who said she will serve a transition year and concentrate on the operations side, will assist with logistics of scheduling, travel and mentoring a new team of coaches. In addition to Hatton and husband and swing guru Rick Hatton, Lauren Sigman, Jazmyn Logan and Kyle Baker will help coach the seven-player squad when it opens its season Monday at Santiam Golf Course in Aumsville.
"We have a strong, well-rounded team of coaches that will be imperative to the success of this team," said Hatton, who has transferred media relations to her assistants.
"We have had some last-minute coaching changes this season, so we are going with a team of dedicated coaches to provide the girls with the attention they deserve," Baker said.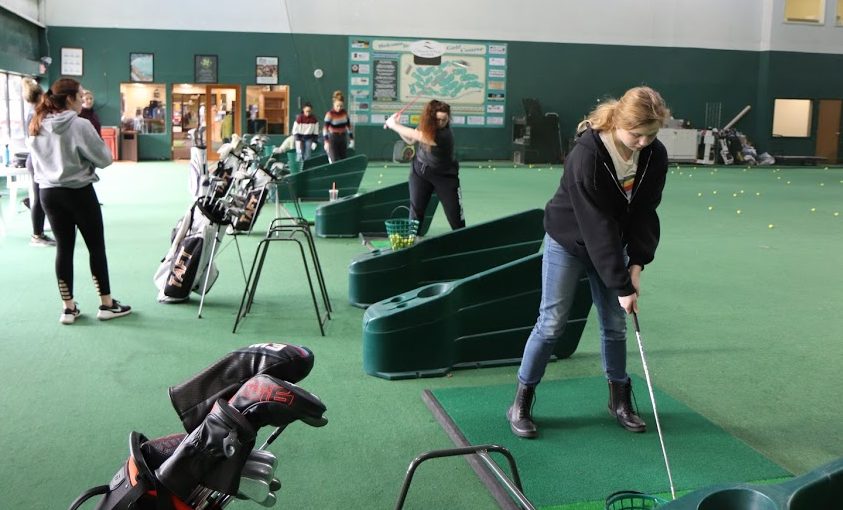 Returning seniors Olivia Baker and Violet Palermini will be the lead players following the graduation losses of Hatton and twins Jocelyn and Jorja Arguello. The runner-up Tigers finished eight shots behind the co-op team of Salem Academy/Blanchet Catholic in last season's Special District 2 finals. The return of senior District runner-up Katie Goodwin makes Salem Academy/Blanchet Catholic the team to beat again this season.
"Olivia and Violet bring a steadiness to the team that provides great leadership to the younger players," Baker said. "Olivia has always been a steady performer and has a great attitude. Violet was consistently our No. 2 player last year with her score getting lower each round."
Also returning to the tee will be junior Sammy Halferty, who will be taking on two sports this year with golf and track.
"Her athleticism is such that sometimes teams have to share," Baker said "She will play a key role in our run for another trip to State."
"With our three returning upperclassmen, one of our team's strengths this year, as well as in years past, is a solid knowledge of the rules of golf and course etiquette," he said. "Golf, like many sports, is a game with many technical aspects updated each year.
"An athlete's knowledge of the rules and how they are implemented contributes greatly to being able to navigate the course, their own rounds, and scoring of competitors. Rules and etiquette are something we have always focused on, and have found that the more confident our athletes are in knowing the rules, the more confident and relaxed they can be during their rounds."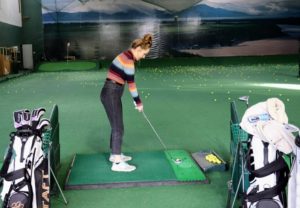 Taft will also have youth on its side to build on for the future, Baker said, starting with the return of sophomore Grace Cawley for her second season.
"Grace mostly played nine-hole tournaments last year, but she's been working hard in the range to get herself ready to play the bigger 18-hole tournaments and make an impact," he said.
Newcomers include senior Lydia Prins, a standout swimmer, sophomore Veronica Jin and freshman Emma Kirkendall.
"All three girls seem extremely eager to learn the sport and have shown great attitudes with learning all of the many details to a good golf swing," he said. "These attitudes will carry over well once they get on the course and compete."
While she will be playing organized golf for the first time, Prins spent a couple of summers learning basics in Chinook Winds' junior golf program, Baker said.
"Both she and Veronica bring strong experience with them that will be sure to transfer to the course in terms of becoming competitive in a short amount of time," he said. "Emma is new to the sport and has shown great improvements in just the few days at practice. Her desire to get better will serve her, and our team, well in the near future."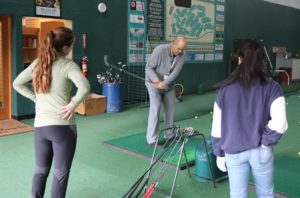 Building a deeper squad with greater participation remains a focus at the small-school level.
"We need a little more depth of experience," Baker said. "We have three returners who have a lot of experience playing at a high level of competition, but we need four to be ready by our District tournament [May 6-7].
"With Sammy competing in two sports, her time is split. We will need to get Grace ready to take on the challenge using her first year of experience as a starter.
"Veronica, Lydia and Emma have a big learning curve as they have to not only learn the swing mechanics, the different clubs to use for different shots, but the rules of golf. Golf athletes are their own rules official, scorekeeper and their own internal cheerleader helping themselves through a round."
Baker said Taft's goals remain consistent each year despite the obstacle it confronts in having to replace one of the school's all-time best players.
"Finishing in the top three at Districts and qualifying for the State tournament is always a goal going into the season," he said. "Every tournament is a step towards building the confidence in each girls' game to compete at the highest level.
"By the end of the season, no matter what the outcome is, the goal is for all the girls to feel confident with their game and be able to push themselves to want to strive to improve further. Our program has a history of success that we want to continue to carry over year after year."