Winter Whale Watching Week on the Oregon Coast. Watch as majestic gray whales migrate south to Baja, Mexico, where they give birth to their calves. Winter Whale Watching Week starts December 27th and runs through December 31st.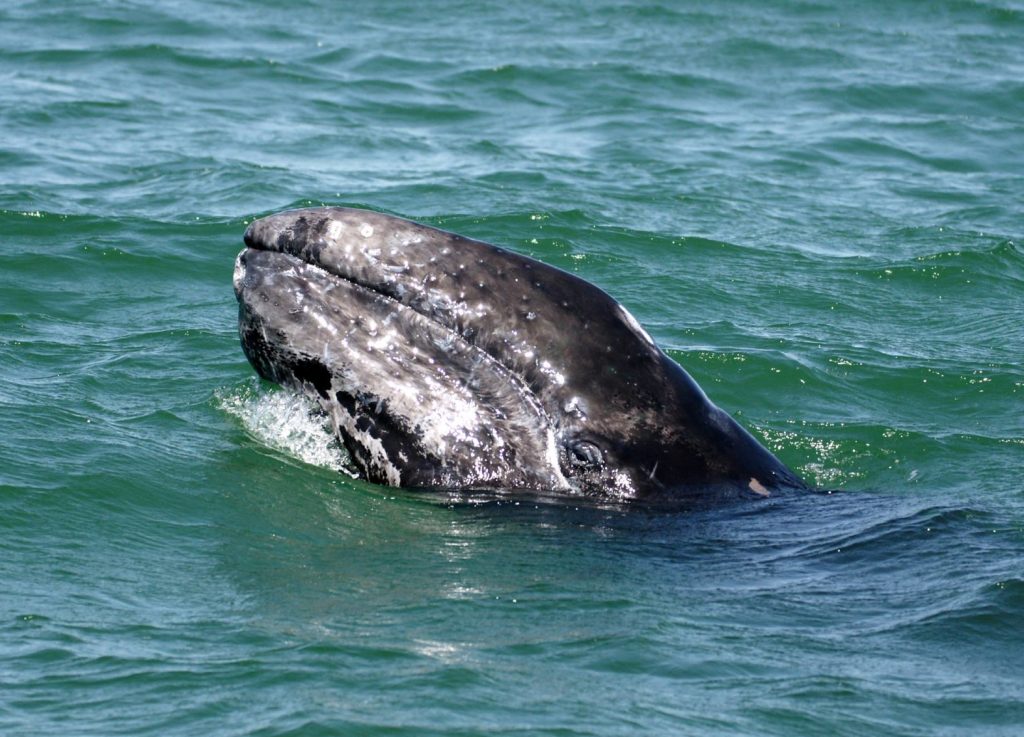 People come from all over the world to learn about the gray whales that travel along the Oregon coast each year. Whales are visible from Oregon's shores all year long although some months are better than others.
In the Winter we watch nearly 20,000 gray whales from mid-December through mid-January as they travel south to the warm lagoons of Baja Mexico.
The Whale Watching Spoken Here® program places volunteers at great whale watching sites during the two official watch weeks. Our official Whale Watch Weeks typically take place between the Christmas Holiday and New Year's day and during the last week in March. For more than 30 years, our trained volunteers have helped visitors watch whales at sites in three states along the Pacific Northwest coast.
We definitely know whale watching. Learn more about whales at the Whale Watching Center in Depoe Bay year round, or join us at any of our locations during the Whale Watch Weeks for an amazing display of ocean life!