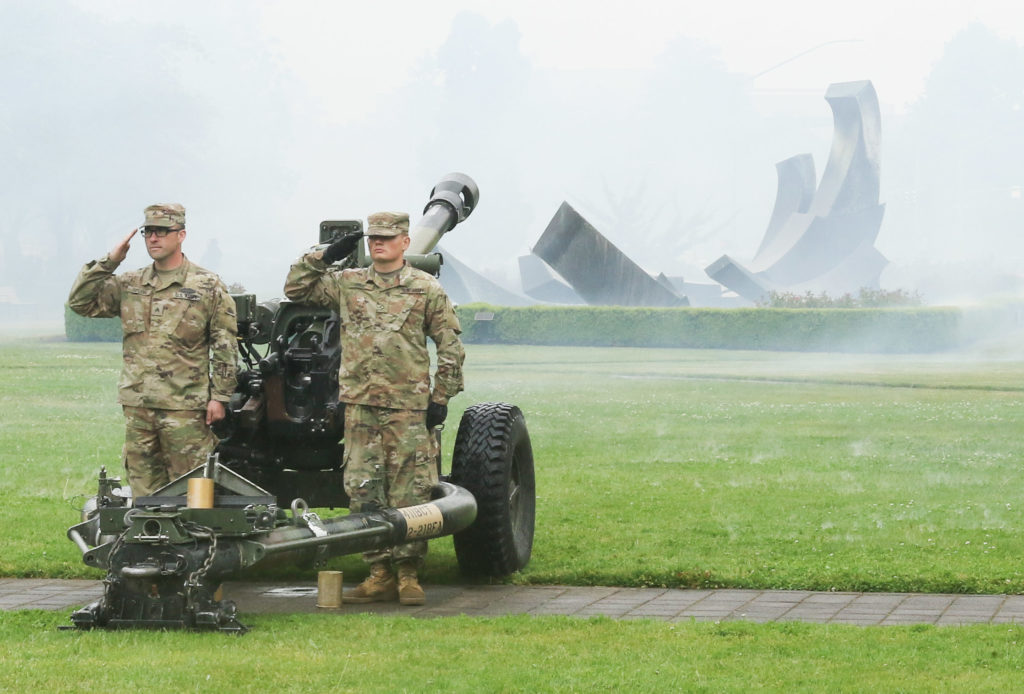 The Oregon National Guard honored all military members and veterans Tuesday during the annual Armed Forces Day ceremony at the State Capitol Mall in Salem.
Oregon Gov. Kate Brown and Major Gen. Mike Stencel spoke at the ceremony that included an F-15 Eagle flyover by the Oregon Air National Guard's 142nd Fighter Wing and a howitzer salute by the "Governor's Own" Bravo Battery, 2-218th Field Artillery Battalion.
The Oregon Army National Guard's 234th Army Band played, and Salem residents Rita Hathaway, a 'Rosie the Riveter' during WWII and war bride, Joy Beebe, were honored, along with families and other veterans.
This year's Armed Forces Day ceremony paid special acknowledgment to WWII veterans and families and those who supported the war effort.
A large display of military equipment from various units throughout the Oregon National Guard was displayed. The celebration gave Oregonians a chance to see the capabilities of the Oregon National Guard.