DOGgone Crazy Day in Lincoln City

Lincoln City Community Days and the Lincoln City Cultural Center had a DOGgone Crazy Day. Lot's of happy dogs and their people pets. All to help the Beach Bark Fund. More at https://lincolncityhomepage.com/a-doggone-good-time-in-lincoln-city/

Posted by Lincoln City Homepage on Saturday, April 14, 2018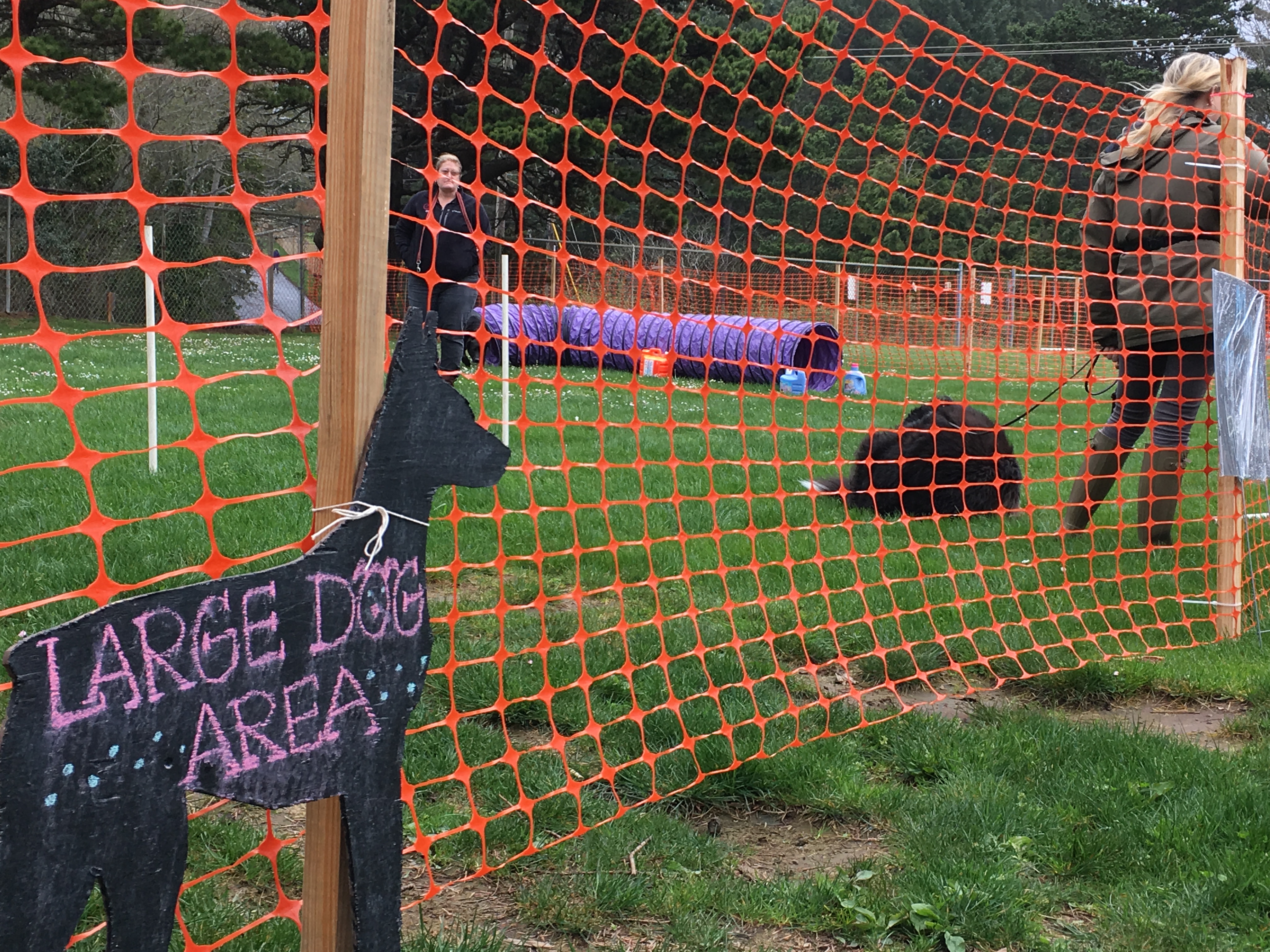 The Lincoln City Cultural Center hosted DOGgone Crazy Day, part of Lincoln City Community Days, to benefit the Beach Bark Fund. For almost a decade, Beach Bark Fund has provided funds for emergency veterinary care for animals in need.
The Lincoln County Animal Shelter adoption event had to be canceled because they had vehicle issues and couldn't bring a trailer, so there were no adoptions.
Many turned out to attend the event.
Dee Darney from Dee 4 Dog was the trainer in the agility area.
Cindi Tringali was the service dog trainer, and is the owner of Camp Canines.
Lucky Dog Grooming did about ten toenail trims for donations.
Sam Jacobsen had ceramic dog art on display.
Ben Soeby had wooden dog art and cards.
Lincoln City Parks Board had a dog park survey.
There was a self dip dog bone station where visitors could have some white chocolate on their treat.
Kenny's IGA donated a raffle basket of dog items and Lincoln City Sporting Goods donated a headlamp for those winter time dog walks.
From Lincoln City Community Days staff:
"Big thanks the the Lincoln City Cultural Center and Judy Hardy for a great space and terrific support. And, of course, big thanks to our friends who hate being named, but deserve a thanks anyway."
You can donate here: https://www.centralcoasthumanesociety.com/news-detail.php?article=25