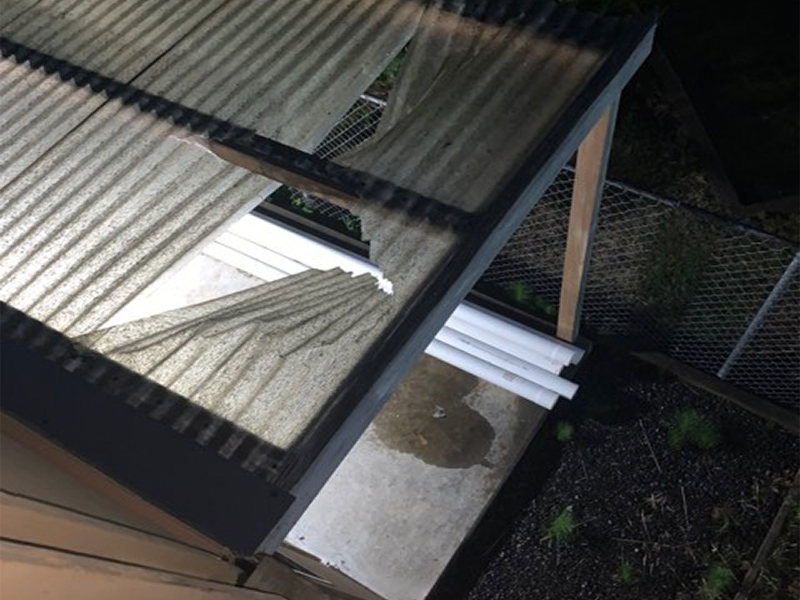 Lincoln City Police arrested a Lincoln City man Wednesday night after he fell through a plastic awning while allegedly attempting to enter an occupied second-story apartment over Oceanlake Storage.
Two brothers, who requested anonymity, said they heard a commotion outside as they ate dinner at 7:10 p.m. in their residence at 1990 SE E. Devils Lake Road. Upon investigating, the brothers said they went to the backdoor and found Nicholas A. Ballentine, 30, breaking in. The two quickly shut the door on Ballentine and told him to get out.
"He claimed to be working on our neighbor's roof, but we don't have neighbors," one of the brothers said. "We screamed at him, telling him to get out. We escorted him out the front door and contacted Lincoln City Police and the property manager."
Police said they found the tattoo-sleeved man, wearing a black beanie, in the area a short time later and arrested him for criminal trespass and criminal mischief and transported him to the Lincoln County Jail.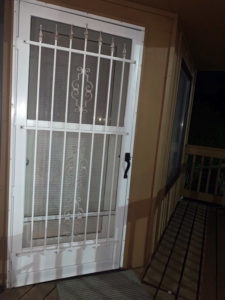 "Ballentine scaled a chain-link fence and then proceeded to climb to the second-story deck," LCPD Sgt. Jeffery Winn said. "He fell through a plastic corrugated awning and climbed back up."
The property management company is providing surveillance footage of the incident to police, the brothers said. They said they were glad they were home, but expressed concern about young women or the elderly who might be home alone.
Winn said Ballentine is no stranger to police, having dealt with him several times. His most recent Lincoln City arrest was for a parole violation and carrying methamphetamine in October of last year.