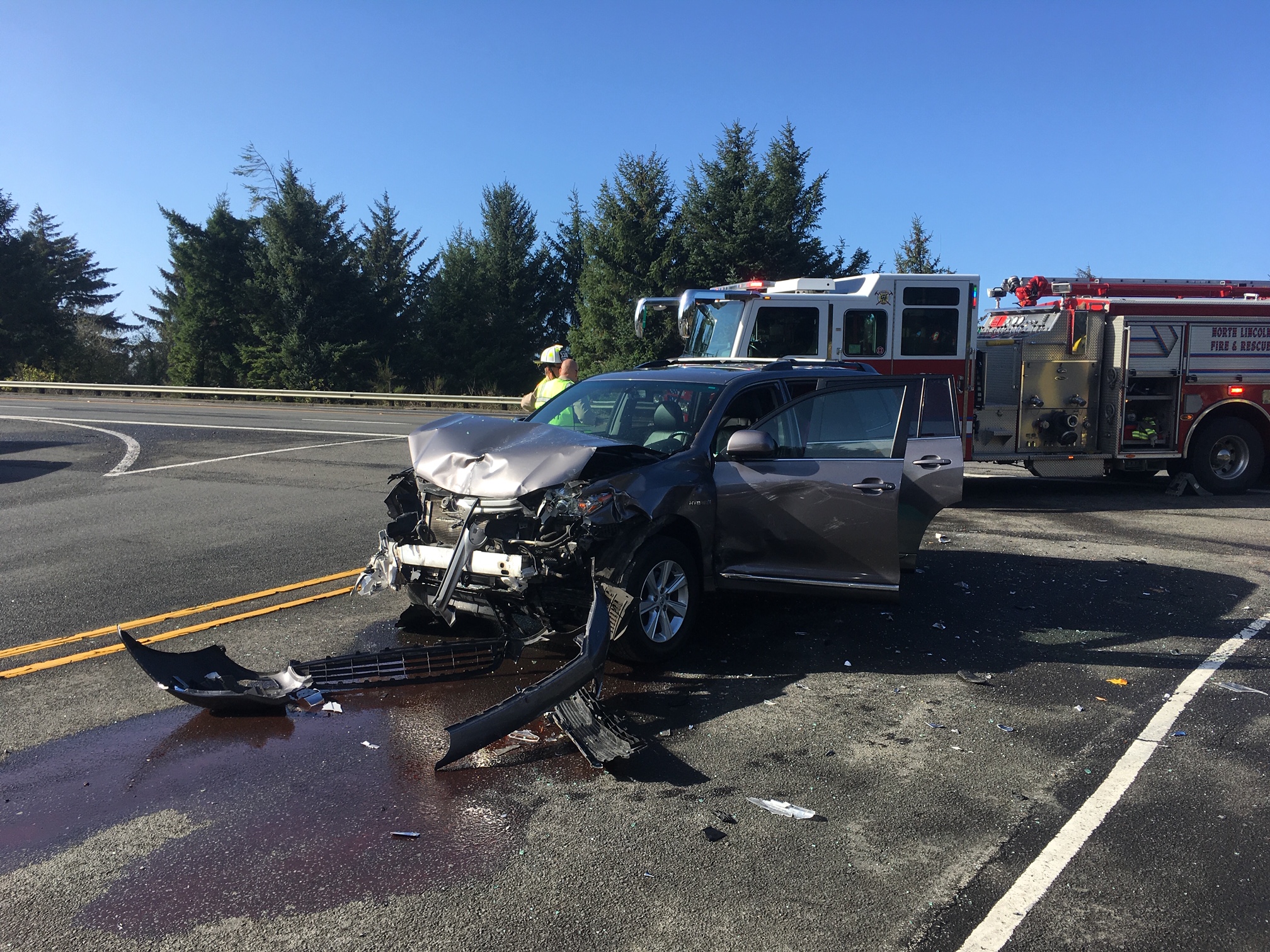 One woman was transported to Samaritan North Lincoln Hospital in Lincoln City and multiple individuals suffered minor injuries Friday after two vehicles collided shortly before noon at the intersection of Highway 101 & Siletz Highway.
North Lincoln Fire & Rescue responded within minutes and the Lincoln County Sheriff's Office arrived shortly thereafter.
Siletz Highway was closed briefly while emergency crews cleaned up fluids leaking from a vehicle. Highway 101 remained open.
Oregon State Police are investigating the accident, a North Lincoln Fire & Rescue official said.