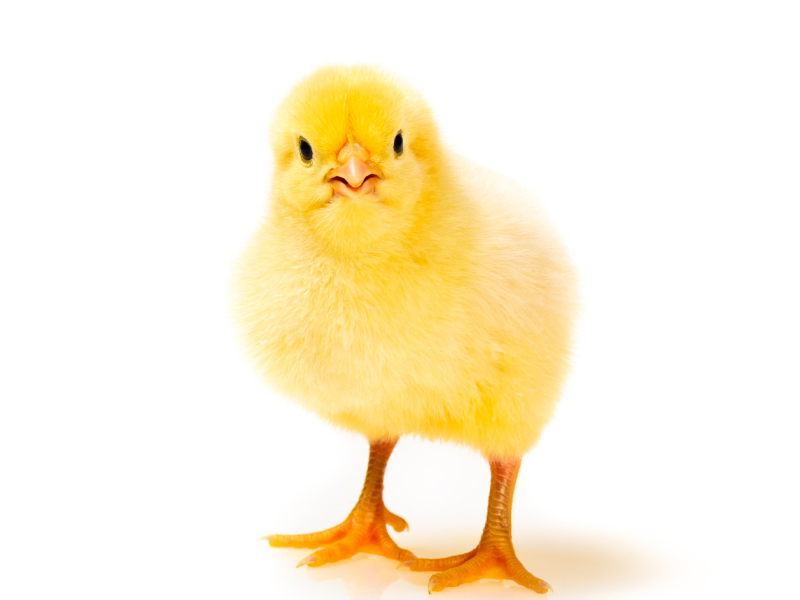 Easter planning is in full force as many families prepare to celebrate the holiday this weekend. Going to events that offer chicks and ducklings for petting might be on the itinerary, but health experts say people may want to think twice before taking home one of these Easter-themed animals.
Oregon Health Authority infectious disease experts say the fluffy animals, no matter how cute and cuddly, can carry bacteria that can make people sick. Children often pick them up, hold them close to their faces, and even kiss them. And children often don't wash their hands after handling the pets.
"Chicks and ducklings don't make good Easter gifts," cautions Emilio DeBess, public health veterinarian at OHA. "Children younger than 5 can get very sick from Salmonella contamination because their immune systems at that age are not fully developed."
Salmonella infections can cause diarrhea, abdominal cramps and fever symptoms lasting three to seven days, DeBess said. People with compromised immune systems could become very ill and die of the infection. The last major salmonellosis outbreak, in 2018, occurred after people handled, kissed and kept poultry inside the home.
For those attending events where animals will be present, these tips can help prevent infection:
Don't allow children younger than 5 years of age, older adults, or people with weak immune systems handle or touch chicks, ducklings or other live poultry, or rabbits.
Ensure that kids wash their hands with soap and water immediately after touching any type of animal.
If chicks are handled, never nuzzle or kiss them.
Don't eat or drink in the area where the animals roam.
Salmonella, a Twitter account personifying the salmonella bacteria using humor, has reappeared just in time for Easter. The Salmonella social media campaign kicked off last year during the holidays to bring attention to this important public health issue.
For more information about baby birds and Salmonella, visit the OHA Salmonella webpage.