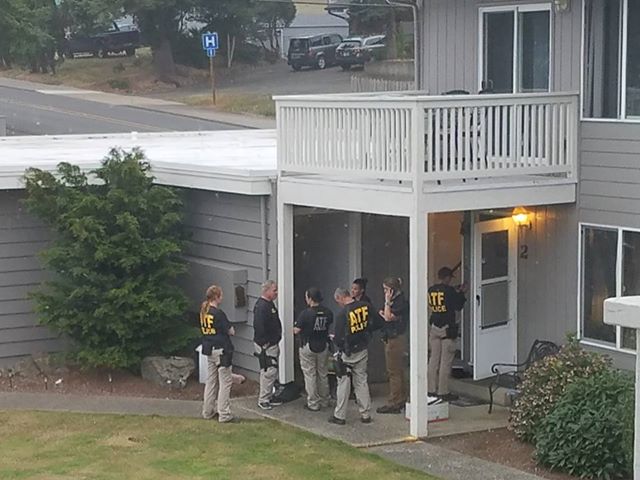 Two Lincoln City men and a Cloverdale resident face drug and weapons charges after Special Agents from the ATF Seattle Field Division executed multiple federal search and arrest warrants Tuesday in Lincoln City.
Three men were arraigned and charged Wednesday afternoon in U.S. Federal Court in Eugene following the city-wide raid, U.S. Attorney's Office District of Oregon Public Affairs Officer Kevin Sonoff said.
Billy Jack Reese Jr., 40, of Lincoln City, was charged with conspiracy to possess with intent to distribute methamphetamine and possession of a firearm in furtherance of a drug trafficking offense.
James Levi Boyer, 49, of Cloverdale, was charged with conspiracy to possess with intent to distribute methamphetamine.
David Williams, 62, of Lincoln City, was charged with possession of a stolen firearm.
Additional defendants will appear in federal court Thursday, Sonoff said via email from his Portland District Field Office.
Bureau of Alcohol, Tobacco, Firearms and Explosives (ATF) agents, including officers from the Lincoln City Police Department, surrounded the Terrace Garden Apartments at 3456 NE West Devils Lake Road in Lincoln City around 4 p.m. Tuesday.
Witnesses said SWAT and ATF agents in tactical gear entered an apartment at the complex at approximately 6 p.m and exited with bagged items. A resident said they could not enter their apartment because the area was barricaded.
Other locations, including Lincoln City Storage, 3796 SW Highway 101, also were searched by federal agents during Tuesday's sting operation.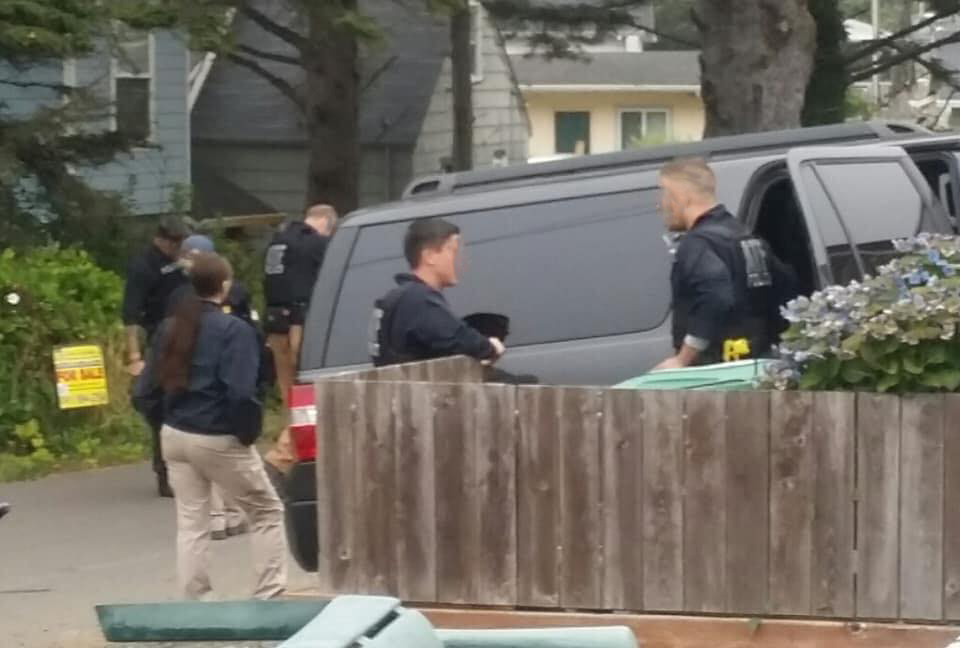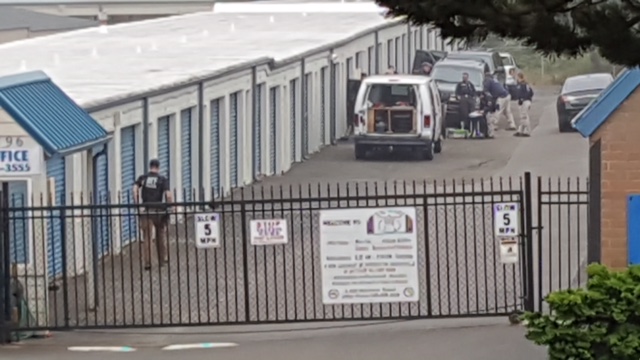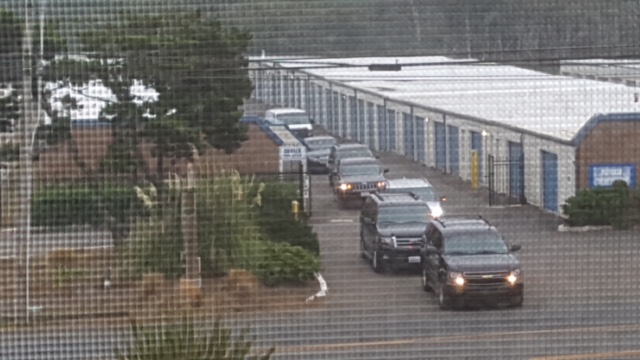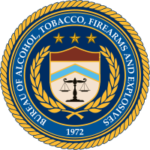 The ATF is a law enforcement agency in the United States' Department of Justice that protects communities from violent criminals, criminal organizations, the illegal use and trafficking of firearms, the illegal use and storage of explosives, acts of arson and bombings, acts of terrorism, and the illegal diversion of alcohol and tobacco products.
More information about ATF and its programs is available at www.atf.gov.