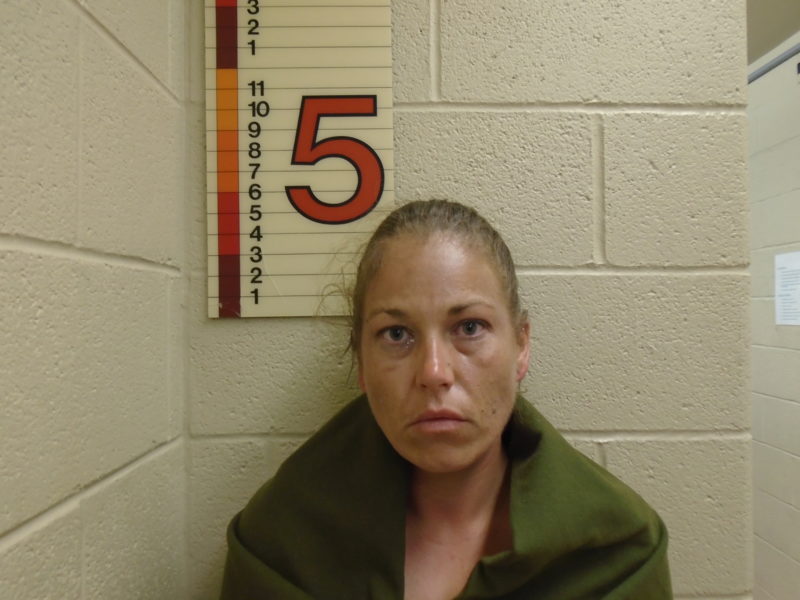 A California woman fleeing into the woods was arrested Tuesday afternoon wearing a pair of shoes she had allegedly stolen from a Lincoln City mall after reportedly assaulting a store employee.
Tara Nichole Bates, 35, of McKinleyville, Calif., was arrested by Lincoln City Police, who were dispatched at approximately 2:30 p.m. to the Zumiez Outlet Store at the Lincoln City Outlet Mall regarding an alleged disturbance and theft.
While en route to the store at 500 SE East Devils Lake Road, officers learned that a female suspect had fled the store after allegedly stealing a pair of shoes. A description of the suspect and additional information indicated she was last seen running into a forested area near SE 14th Street.
Several officers arrived within minutes and located the subject following a brief chase through the woods and took her into custody without incident.
The employee did not sustain significant injuries or require medical attention.
Bates was transported to the Lincoln City Police Department and secured in a holding cell for a short time while officers completed their investigation and paperwork. Bates was lodged at the Lincoln County Jail on charges of Robbery III, Theft III and Harassment.