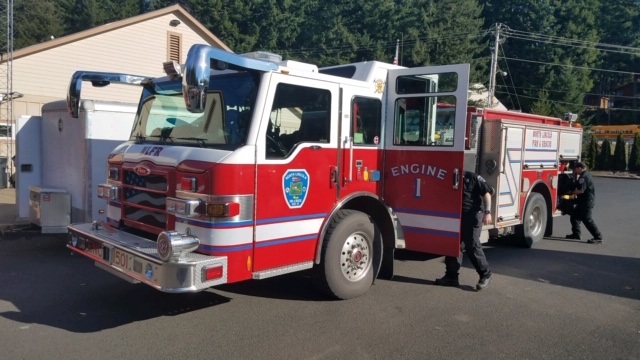 Lincoln and Polk Counties have sent a combined task force with Newport, Toledo and North Lincoln Fire & Rescue (NLFR) sending Type 1 engines to help fight the "Camp Fire" wildfire in Butte County California.  NLFR Engine 1501 left this morning with fire fighters Brian Nordyke, Eric Maestas, Jeff Cutler and Lt. Loren Nordyke as the Engine Boss. They may be gone for a minimum 14 days.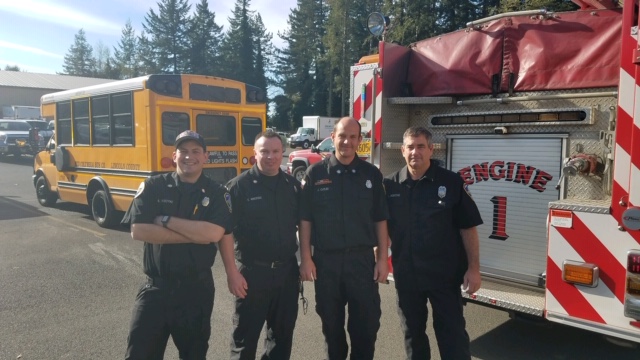 The task force is currently underway to the "Camp Fire" in Northern California that exploded in size Thursday, burning about 20,000 acres and overtaking the town of Paradise, where around 30,000 people were forced to evacuate last minute.
Three, Type 1 engines from Lincoln County, a strike force leader from Newport, two Type 1 engines from Polk County and Depoe Bay firefighters are joining forces and heading to Paradise, California according to North Lincoln Fire and Rescue Fire Chief Doug Kerr. The engines and crews will join up in Tangent, Oregon around 1 p.m. today and convoy to California.
The fire in Paradise burned fast, reports CBS News. The fire burned about 2,000 acres per hour taking down stores, homes and businesses in its path.  Nearly 2,300 firefighters are battling the flames, but as of Friday morning it was still zero percent contained. Massive wildfires are tearing through parts of California, destroying hundreds of buildings and forcing thousands of people from their homes.