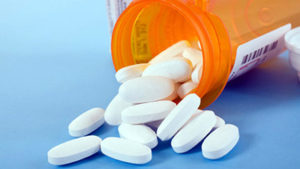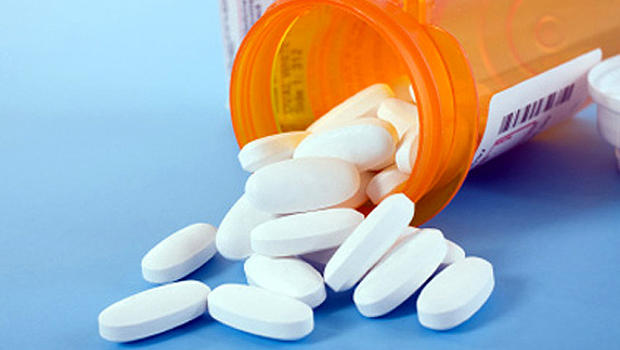 Oregon is seeing "encouraging" declines in unnecessary antibiotic use for treating respiratory infections, but people continue to needlessly use these bacteria-fighting drugs on viral infections such as colds and bronchitis, a new Oregon Health Authority report has found.
Unnecessary use of antibiotics on viruses can lead to dangerous antibiotic resistance, which makes these drugs less effective when they are most needed.
According to the 2016 report, "Antibiotic Prescribing in Outpatient Settings in Oregon," there has been a 29 percent decline in oral antibiotic use in Oregon since 2008, and an 8 percent decline between 2014 and 2015. Still, antibiotics were used to treat nearly half of uncomplicated bronchitis cases, even though most of these infections are typically due to viruses, not bacterial infections.
During 2008-2015, antibiotic use increased in the winter months, when respiratory infections peak each year. Although use of fluoroquinolones and cephalosporins–known as "broad-spectrum" antibiotic drugs–were level throughout the year, the most commonly used drug class in winter months, after penicillins, was macrolides, another broad-spectrum antibiotic.
"Prescription by clinicians of broad-spectrum antibiotics is always a little surprising, as they are often used for infections that don't require treatment in the first place," said Ann Thomas, M.D., of OHA's Public Health Division and medical director of the agency's Alliance Working for Antibiotic Resistance Education (AWARE).
She said the problem is that when antibiotics are used for viral infections, such as colds and bronchitis, it can lead to resistant bacteria and dangerous side effects. "Side effects can include diarrhea and vomiting, and they can even be deadly, such as allergic reactions. They also wipe out normal intestinal flora" she explained. "The data from this report tell us we still have work to do to reduce prescriptions for colds and bronchitis."
"Get Smart About Antibiotics Week," Nov. 14-18, is an annual international observance to raise awareness of the threat of antibiotic resistance and the importance of appropriate antibiotic prescribing and use. Locally, AWARE is sponsoring a showing of the documentary "Resistance," which explores the problem of antibiotic-resistant bacteria and highlights the dangers of overuse of antibiotics in humans and animals. The free event takes place at 6 p.m. Friday, Nov. 18, at Portland State University's Fifth Avenue Cinema, 510 SW Hall St., Portland.
During this year's observance, AWARE is reminding consumers about the dangers of unnecessary antibiotics for viral respiratory infections. Antimicrobial resistance continues to pose serious health threats. At least 2 million people acquire serious infections, with 23,000 of those dying each year, from antibiotic-resistant bacteria in the United States. Outpatient settings in the U.S. are home to more than 60 percent of national antibiotic expenditures. Respiratory conditions, including many where antibiotics are not appropriate, remain the most common diagnoses lead to antibiotic prescriptions in children and adults.
Consumers should not pressure their health care providers to prescribe antibiotics for colds and the flu, and question their provider if they really need antibiotics when prescribed. Consumers who receive appropriately prescribed antibiotics for bacterial infections, however, should take every dose, even if symptoms improve, since not doing so contributes to drug resistance. And they should not share antibiotics with others, since individuals taking antibiotics not prescribed to them can experience adverse reactions.
As part of its ongoing effort to reduce inappropriate use of antibiotics in Oregon, AWARE, funded by the Centers for Disease Control and Prevention, works to change Oregon clinicians' prescribing habits.
To learn more about Oregon AWARE and Get Smart About Antibiotics Week, visit OHA's AWARE website at http://www.healthoregon.org/antibiotics.More information about the CDC's national "Get Smart" campaign is available on the CDC website at http://www.cdc.gov/getsmart/.
OHA's 2016 "Antibiotic Prescribing in Outpatient Settings in Oregon" report is available online at http://public.health.oregon.gov/DiseasesConditions/CommunicableDisease/AntibioticResistance/Documents/Oregon_Outpatient_Antibiotic_Prescribing_Report.pdf.