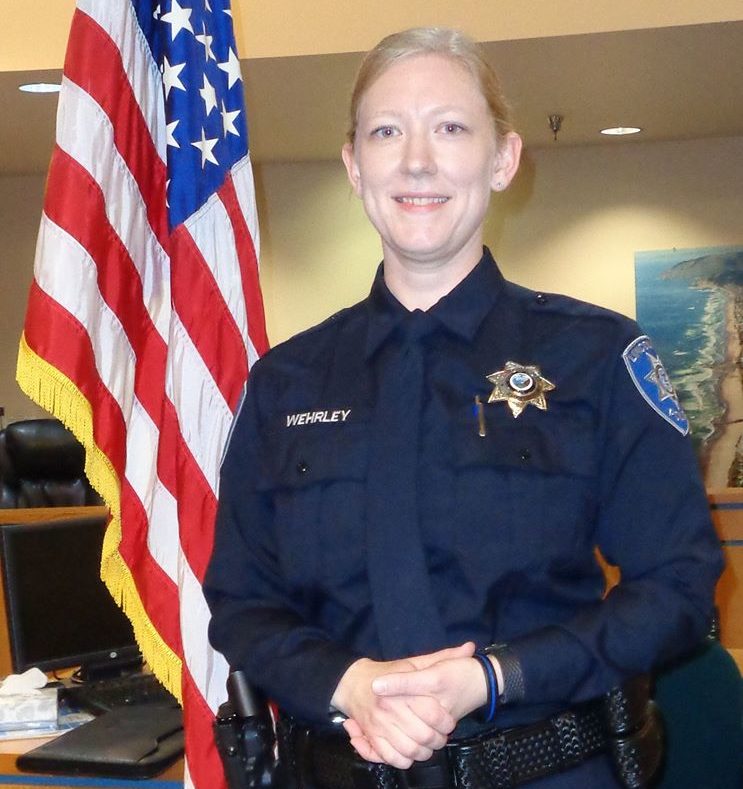 Former evidence tech Molly Wehrley, saying she intends to "toe the line and stand between order and chaos," was sworn in Tuesday as a Lincoln City Police officer at a ceremony at City Hall.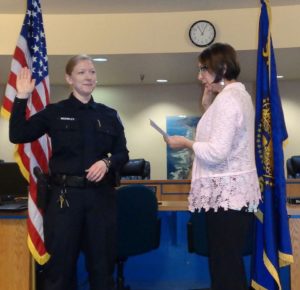 Wehrley spent almost a year with the agency processing evidence and property before pursuing her goal of becoming an officer. She developed an interest in law enforcement while participating as a scout in her high school "Police Explorer" program, where she was able to spend time with officers as they made traffic stops, investigated crimes and patrolled.
She said her interaction with the public and use of evidence to determine the truth drew her to a career in law enforcement and prompted her to complete her certification in the Law Enforcement Specialist program at Tillamook Bay Community College in the spring of 2017.
Wehrley, who was sworn in as an officer in Lincoln City Council Chambers, said she aspires to continue to reach out to the youth and community in a positive way. Fellow officers say she is the kind of person who can jump in during a crisis and assist in any way necessary.