An improperly placed cigarette butt caused a fire Thursday, forcing the evacuation of a building at Lincoln Woods Apartments on NW 34th Street with no injuries reported.
Lincoln Woods Complex Manager John Hoschouer forced entry into apartment 30 after seeing smoke and deeming the resident as "non-responsive."
The owner of the apartment was not home at the time but rushed home upon hearing about the fire. "I have renters insurance, so that's good," she said.
"I kick in the door, and from chest-level to the roof is just smoke — it woofs out the door — I go to the back where the smoke was coming in from the back door." Hoschouer said. "The fire was along in the wall up into the attic — it was in the far wall where the balconies are."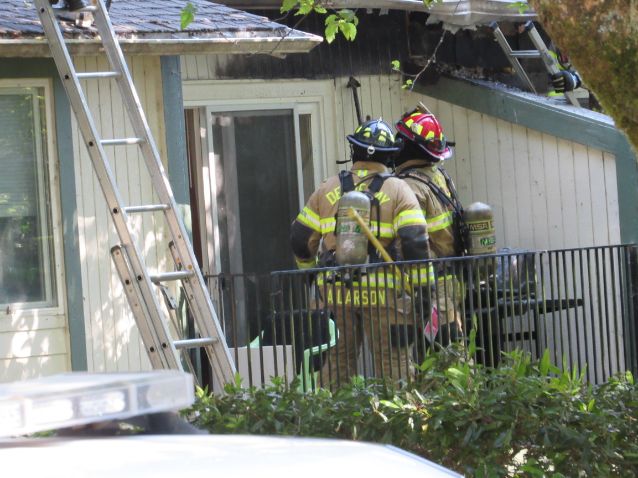 Hoschouer did not want to speculate if the fire was electrical but said it was not a case of somebody leaving the oven on "or anything like that."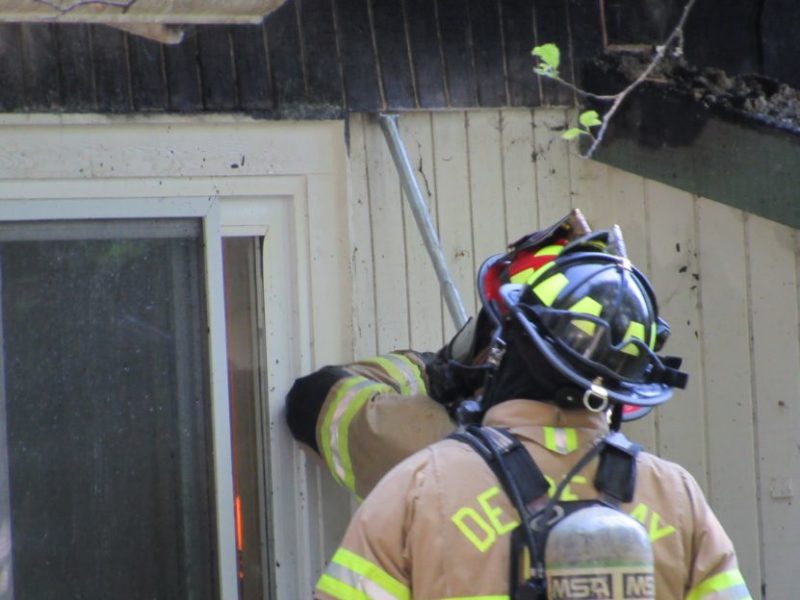 "I thought somebody was barbecuing," a downstairs neighbor said. "I realized it wasn't the smell of barbecue. I came outside and heard crackling above us and there was flames coming out. I grabbed the hose and I sprayed — we didn't have much water pressure but I pretty much put all the flames out."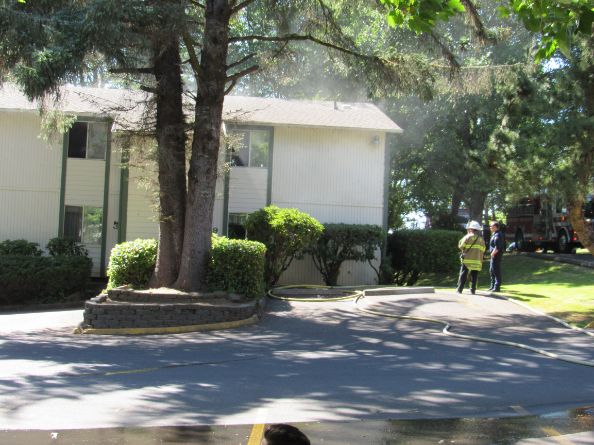 Another neighbor said she saw smoke and flames. "I said 'oh my god, let's get the hell out of here.' So we ran out. I grabbed my phone and that was it."
North Lincoln Fire & Rescue, Depoe Bay Fire and Lincoln City Police arrived at the location, 2310 NE 34th Street and conducted interviews and fire protection services.
The American Red Cross was offering temporary housing to displaced renters until their living situations are resolved.