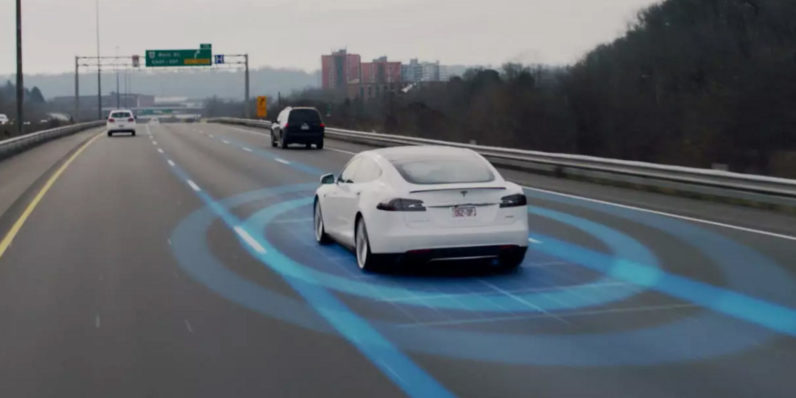 Salem, Oregon – The Task Force on Autonomous Vehicles, created by House Bill 4063 and signed by Gov. Kate Brown on April 10, will hold its first meeting at 9 a.m. on Wednesday, April 18, 2018.
House Bill 4063 designates the Oregon Department of Transportation (ODOT) the state's lead agency responsible for coordination of autonomous vehicle programs and policies and directs ODOT to convene the task force.
The Task Force on Autonomous Vehicles will look into issues including how autonomous vehicles intersect with licensing and registration, insurance and liability, law enforcement and accident reporting, and cybersecurity and report to the legislature with legislative recommendations by Sept. 15, 2018.
HB 4063, which was sponsored by Rep. Susan McLain of Forest Grove, names 31 stakeholders to be members of the Task Force. Under the legislation, four legislators will be named by the Senate President and House Speaker, with the remaining 27, including six state agency representatives, named by ODOT Director Matthew Garrett.
"We are eager to get everyone together to start working on this complex and quickly changing transportation topic," Director Garrett said. "We take this responsibility very seriously," Director Garrett said. "House Bill 4063 will allow the state to take an informed step toward putting in place a policy framework for this new industry, keeping safety and increased mobility at the forefront."
The group has a lot of work ahead of it on a short deadline. Subcommittee meetings will be scheduled soon after the initial task force meeting.
The April 18 meeting will take place at 9 a.m. in Room 101 at the Chemeketa Center for Business and Industry (CCBI), 626 High St. NE, Salem, OR 97301.
Accommodations will be provided to people with disabilities. To request an accommodation to participate in this meeting, please call Alyssa Rash at 503-986-3998 or call statewide relay at 7-1-1 at least 48 hours prior to the meeting.
Accessible parking is located directly behind the CCBI building.  
Resources: