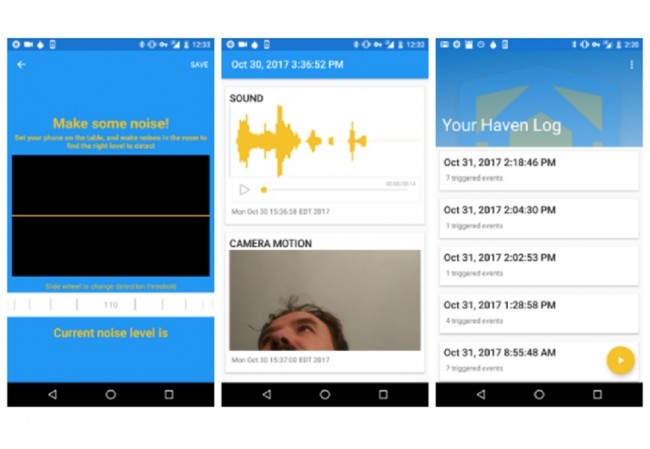 NSA whistleblower Edward Snowden has released an app that will transform your spare Android smartphone into a mobile security system for the protection of your home.
Named Haven, the app is free to download and is relatively very easy to set up and use compared to traditional home security systems.
Edward Snowden's Haven: Here's What It Does
Haven is an Android app that was created through a partnership between The Guardian Project, a global collective of developers who create open-source security software, and Freedom of the Press Foundation, a nonprofit organization that Snowden leads as president and board member.
Haven, which is now available for downloading through Github and the Google Play Store, turns any Android smartphone into a motion, sound, light, and vibration detector to provide security to households. This is made possible by the array of sensors that manufacturers include in smartphones.
When Haven is installed and activated, users may place the Android smartphone in any part of the home that requires additional security. Haven will turn on the camera when it detects movement, open the device's microphone when it detects sound, catch changes in light through the ambient light sensor, and recognize if the smartphone itself is moving through its accelerometer.
Haven will then automatically send updates to the primary phone of users through Signal, an encrypted messaging app that is also backed by Snowden. Haven will send real-time updates, including video and audio, but users can also access the app's log on the smartphone or remotely through the Tor browser.
Haven is currently unavailable for the iOS. Users with iPhones, however, can still benefit from Haven by purchasing an inexpensive Android smartphone to use with the app. Users can then install Signal in their iPhone to receive real-time updates and the Onion Browser to remotely access the logs.
Snowden's Latest Security Tool
"Imagine if you had a guard dog you could take with you to any hotel room and leave it in your room when you're not there. And it's actually smart, and it witnesses everything that happens and creates a record of it," said Snowden in an encrypted phone call from Moscow to WIRED.
Since Snowden joined the Freedom of the Press Foundation, he has led a team that works on the development of security tools. Their projects so far include an encryption software that only reveals the protected data if collaborators combine their secret keys and a hardware mod for iPhones that detects if malware is secretly sending out user information.