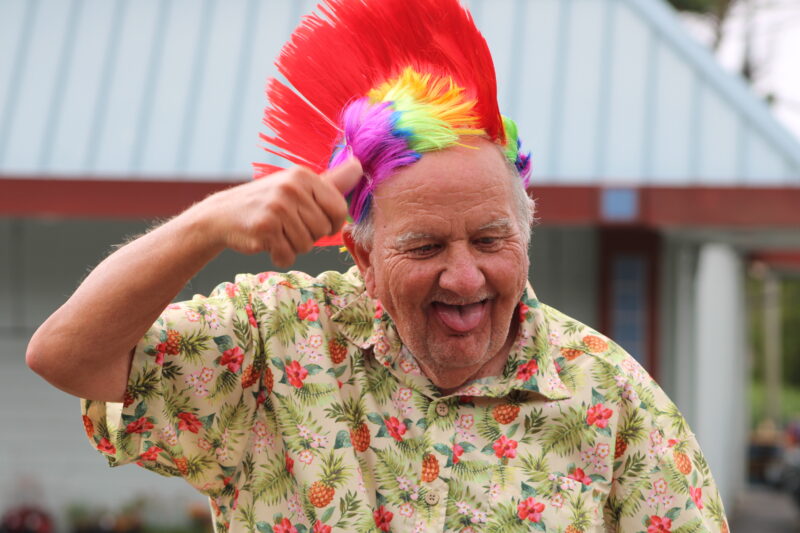 Stephen R. Goetz, "Dancing man of Lincoln City," is boogieing on Highway 101 almost every day to "make people happy."
Goetz is not asking for money and will refuse it if offered. He's out there "rain or shine" for exercise and to "get some honks and smiles."
Many passing vehicles honk and there's no shortage of smiling faces. A few motorists have given Goetz the bird and his response is to blow kisses, wave and smile. "It doesn't bother me," he said.
Goetz elaborated in an interview Monday, answering why he dances on Highway 101 near daily.
"I never pursued what I wanted to do in life," The 75-years-young man said. "My family — father mostly — told me what to do. And there's some trauma, but I'm out here trying to make people happy."
In his younger years, Goetz was able to do some street performing in San Francisco with clad in silver "Tin Man," a popular artist at the time.
"Tin Man put me up on a milk crate and had me dance. I'll never forget it."
Goetz is a writer and spends time writing books and poetry when he's not dancing.
When asked what he wants to say to the world, Goetz offered this:
"I can't get in your shoes, but do not give up. You can do anything you want to."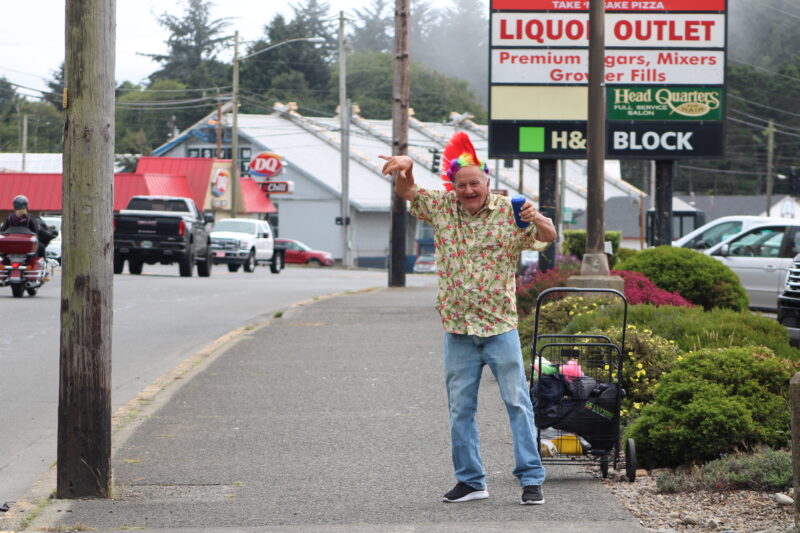 The Dancing Man of Lincoln City can be found on TikTok, Facebook, Twitter and Instagram.