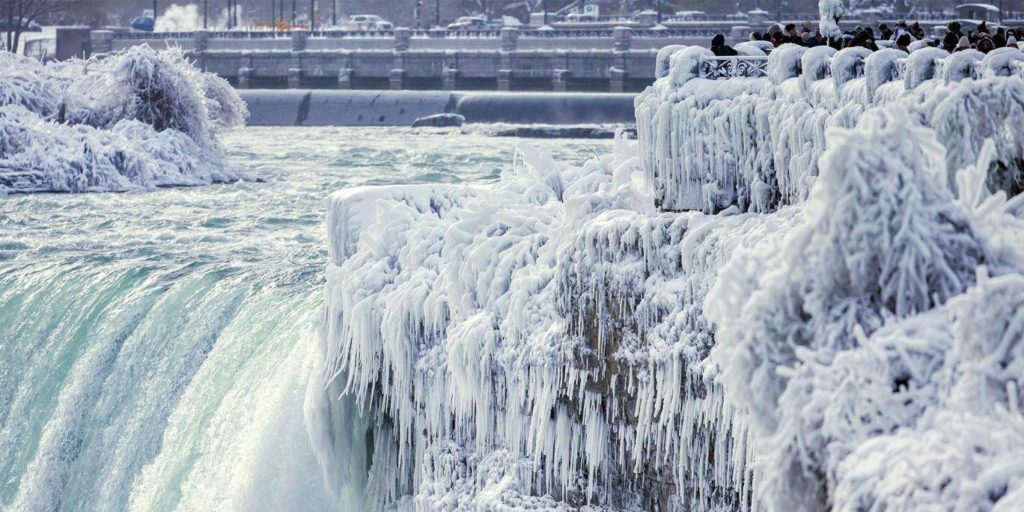 An arctic blast has seen temperatures in the area plummet to a chilling -67 degrees Celsius but the pictures are magical.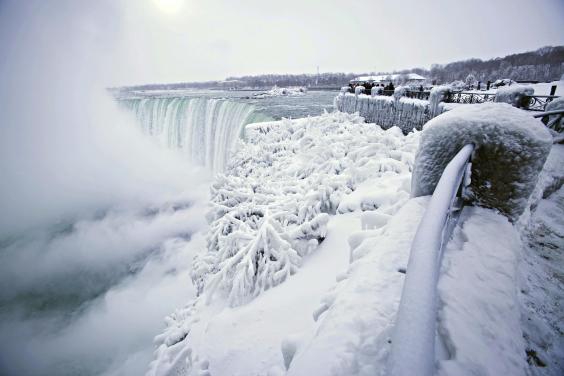 Niagara Falls in Ontario, Canada, sits close to the border with the United States and attracts around 14 million visitors every year. The deep freeze hasn't kept them away.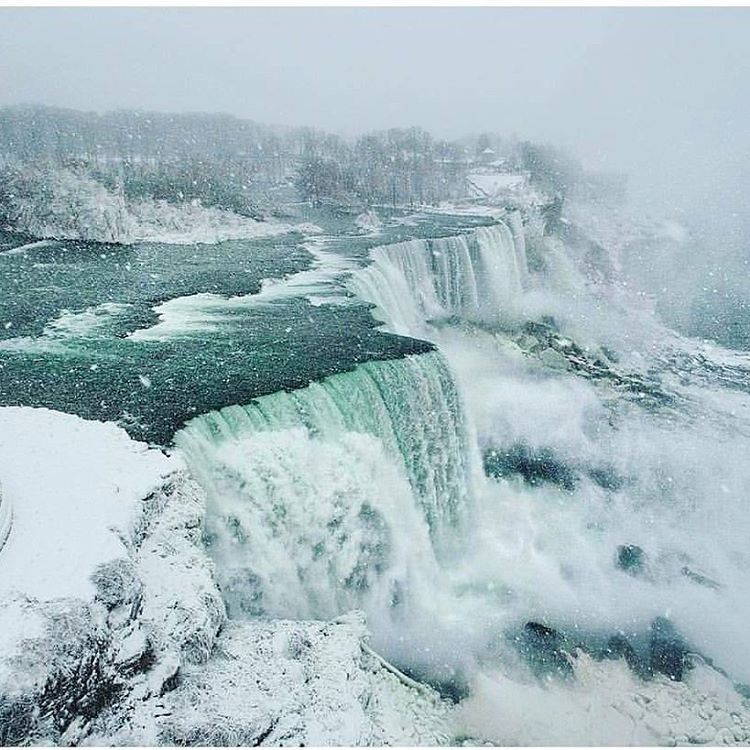 Icy snap grips the US
Just south of the border across the east of the US, Americans face a bitter cold New Year's Eve. The US National Weather Service warned a second blast of cold arctic air is likely to stretch through the week and into 2018.
It was reported that older and disabled residents have been left stranded after record-breaking snowfall left them trapped in their homes.
The icy snap has been blamed for a handful of deaths. Nina Bradenburg, 83, died in South Dakota after leaving her broken down car to seek help. Her body was found in a ditch at the weekend.
Earlier in the week, three people were found dead after their car slid off an icy road and into a canal. 73-year-old Rick Pakela told the New York Times:
"It's been hell around here"
The retired welder from Erie, Pennsylvania said his family were stranded inside their home as the city was buried under five feet of snow.
Scientists meanwhile reported that three sharks were found washed up on the New England coast – believed to have been killed by the cold.
President Donald Trump even posted a tweet saying it could be the coldest New Year's Eve on the US East Coast since records began, with a reference to global warming: