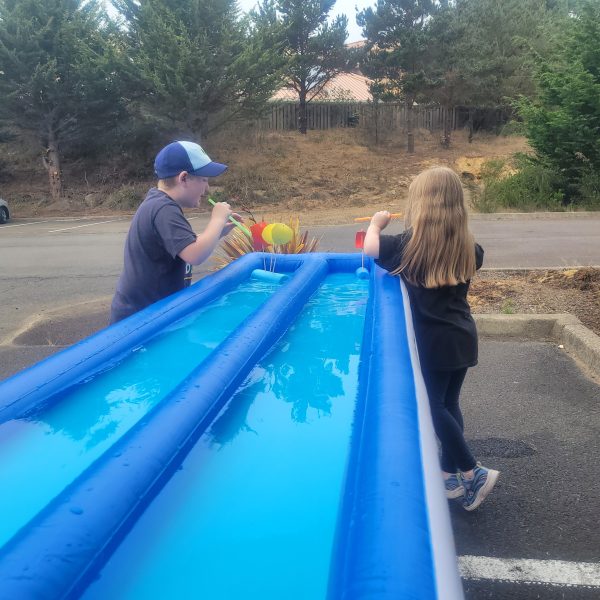 Saturday August 26 the local Cub Scouts of Pack 47 gathered at the St Clair Fire Station to enjoy a BBQ, have a little fun and share all the positives that Scouting has to offer.
According to Cub Master Alina and and Den Leader Keri, two moms that have dedicated (and donated) their time to lead the local Den and Pack, it's "All about the kids, their futures, and the level of leadership they will bring to not just their own lives and families but their communities as well."
Continuing, "This group here today are Cub Scouts.  We range from kindergarten to fifth grade for both boys and girls; it's a prequel to the Boy Scouts. Each Den should be about 6-8 kids.  There are 5 dens within the Pack.  We meet in Lincoln City but kids are from here, Gleneden Beach, Depoe Bay and surrounding areas.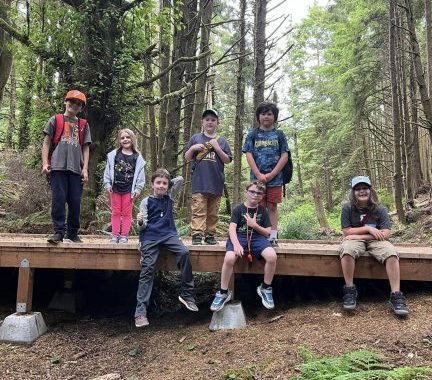 It's really a family program.  We do hikes with whole families and friends.  We meet in Lincoln City but kids are from here, Gleneden Beach, Depoe Bay and surrounding areas.
Typical time involvement for parents is a one hour den meeting once per week on Thursdays from 6-7 p.m. and sometimes we will have some weekend event like BBQs, hikes or camping once in awhile.  And sometimes there's Day Camps which would be over a weekend."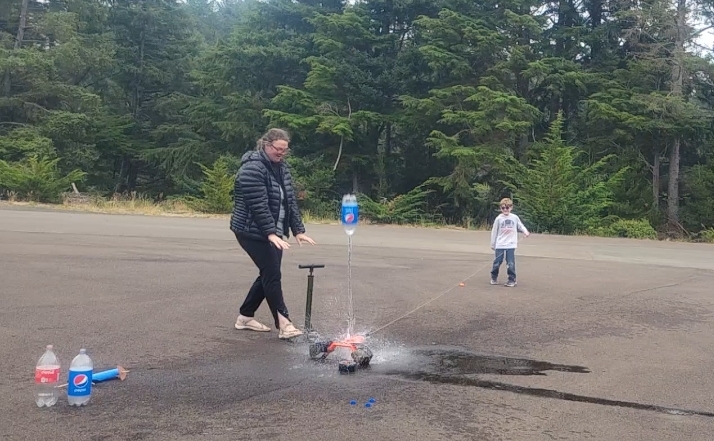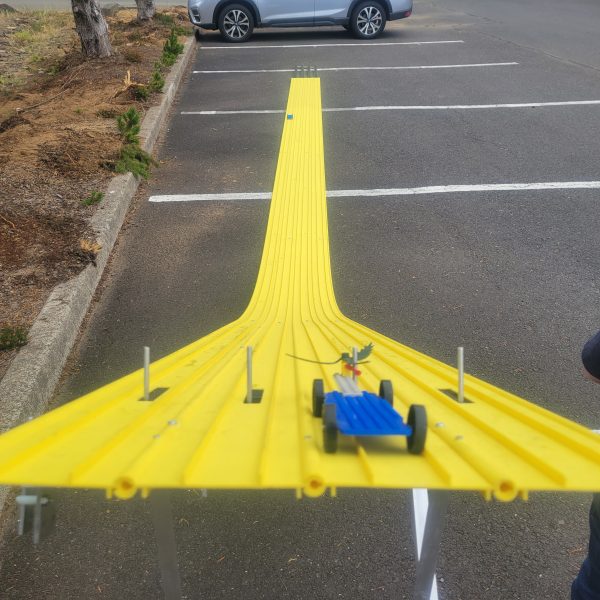 Asked why would a kid want to join Cub Scouts, Alina replied, "Number one, it's fun! There are no video games, but we do play games.  We want to reinforce family outdoor oriented activities that get them away from a screen.  We get outside and play games. 
There's a focus on team building and problem solving. Our motto is 'Do your best.'  A lot of the Den adventures are catered to their learning ability at their age so it really gets them thinking about,  'How do we work together to come to a solution?' 
It's teams with a purpose. They're having fun but learning to work together. And they are learning leadership skills. It's getting them prepared for life.
There are just so many good qualities that Scouts have that when I found a Pack here (in Lincoln City) I signed up myself and my son immediately. 
I want him to grow up to think about others and to care about the community he lives in. I want him to learn to step forward and get involved, not to wait on someone else. To use  initiative to help make everybody's lives better and I feel that that is what Scouting is all about."
When asked about having so many young kids together if there are there many disciplinary problems, Keri responded,
"We start every meeting with the Pledge of Allegiance followed by our Scout Oath and our Scout laws.  If we see a negative behavior from a child we are able to ask them, 'Is this one of the Scout Laws?'  It really makes them stop and think.  I think it gives them a guideline where they can ask themselves 'Is this Scout-like behavior?'  I think it gives them perspective on how to self govern their actions. 
It is one of our requirements that they memorize the Scout Oath and Scout laws.  They know exactly what Scout-like behavior should be."
Pack 47 meets every Thursday from 6 p.m. to 7 p.m. at New Life Foursquare Church, 2700 NE 22nd St, Lincoln City, OR 97367 . 
Interested in enrolling your son or daughter in Scouting?  Click on this link for more information or email [email protected]
Be sure to follow, like or subscribe to Lincoln City Homepage.