Northwest Coastal Housing and My Sister's Place partnered Saturday to bring indoor kites back to Lincoln City. Connor Doran, from Dare to Dream and America's Got Talent, flew a stacked indoor kite at the "Soaring for Solutions" event at Taft High 7-12.
For various reasons, Lincoln City indoor kiting events have not been held recently, disappointing the kite-flying community. But that all changed when the Lincoln City Community Days Committee reached out in an effort to increase engagement by attracting additional nonprofits to build awareness of their services.
The effort caught the attention of Northwest Coastal Housing Executive Director Sheila Stiley, whose company is one of nine community development corporations in the state. She had the idea to have people and kids come to Taft with kites.
Stiley contacted several professional fliers with the help of her daughter, who knew Doran personally, and 14 immediately jumped on board. The event was put together on short notice, but that didn't deter four Grand National champions of the American Kitefliers Association (AKA) from recognizing Lincoln City's long-standing reputation as a kite-flying mecca.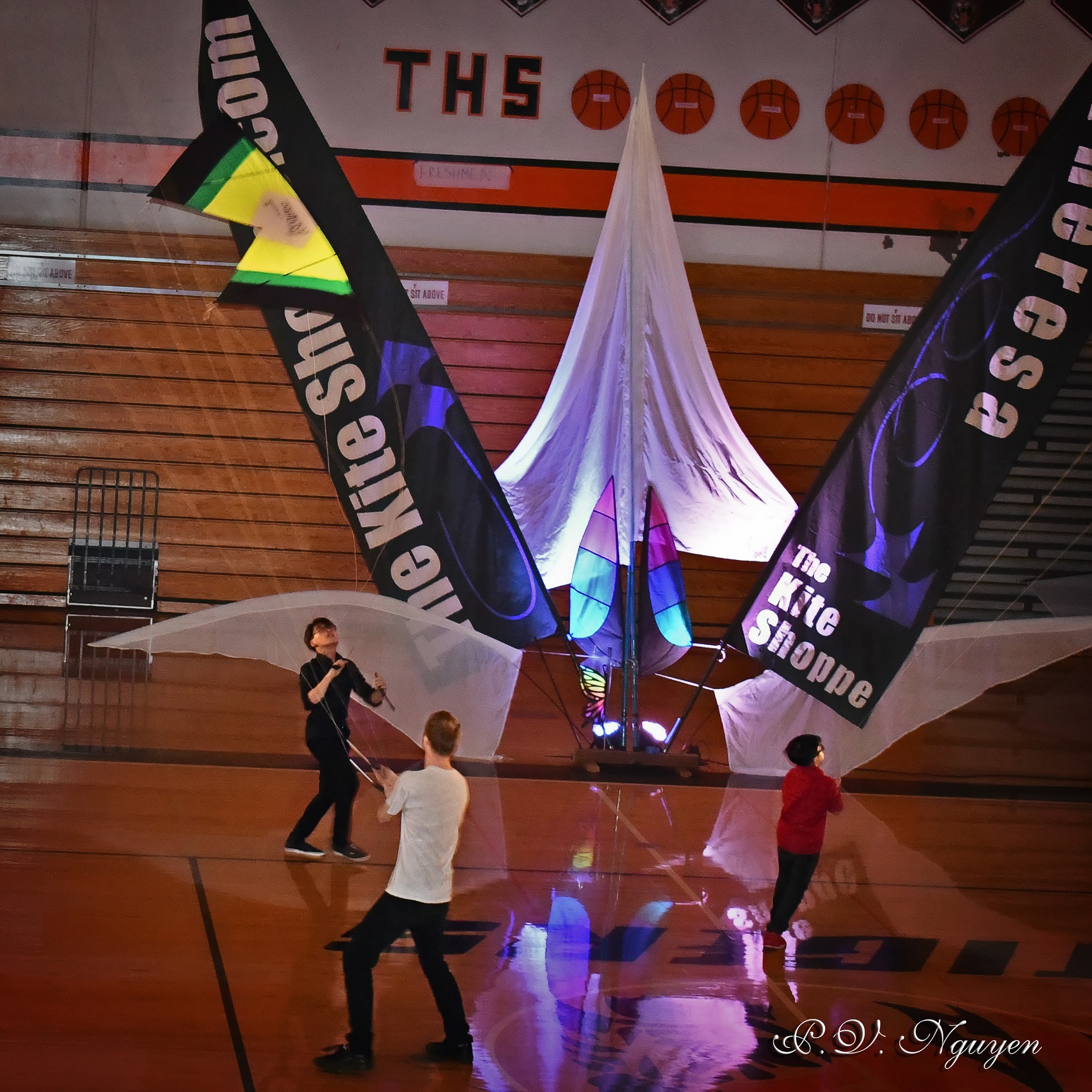 "The Kite Pit Party was a great opportunity to have the pubic meet professional kite fliers and get autographs," Stiley said.
Tables were set up where kids of all ages built and decorated their own Tyvek kites. A raffle was held to raise funds for Northwest Coastal Housing and My Sister's Place.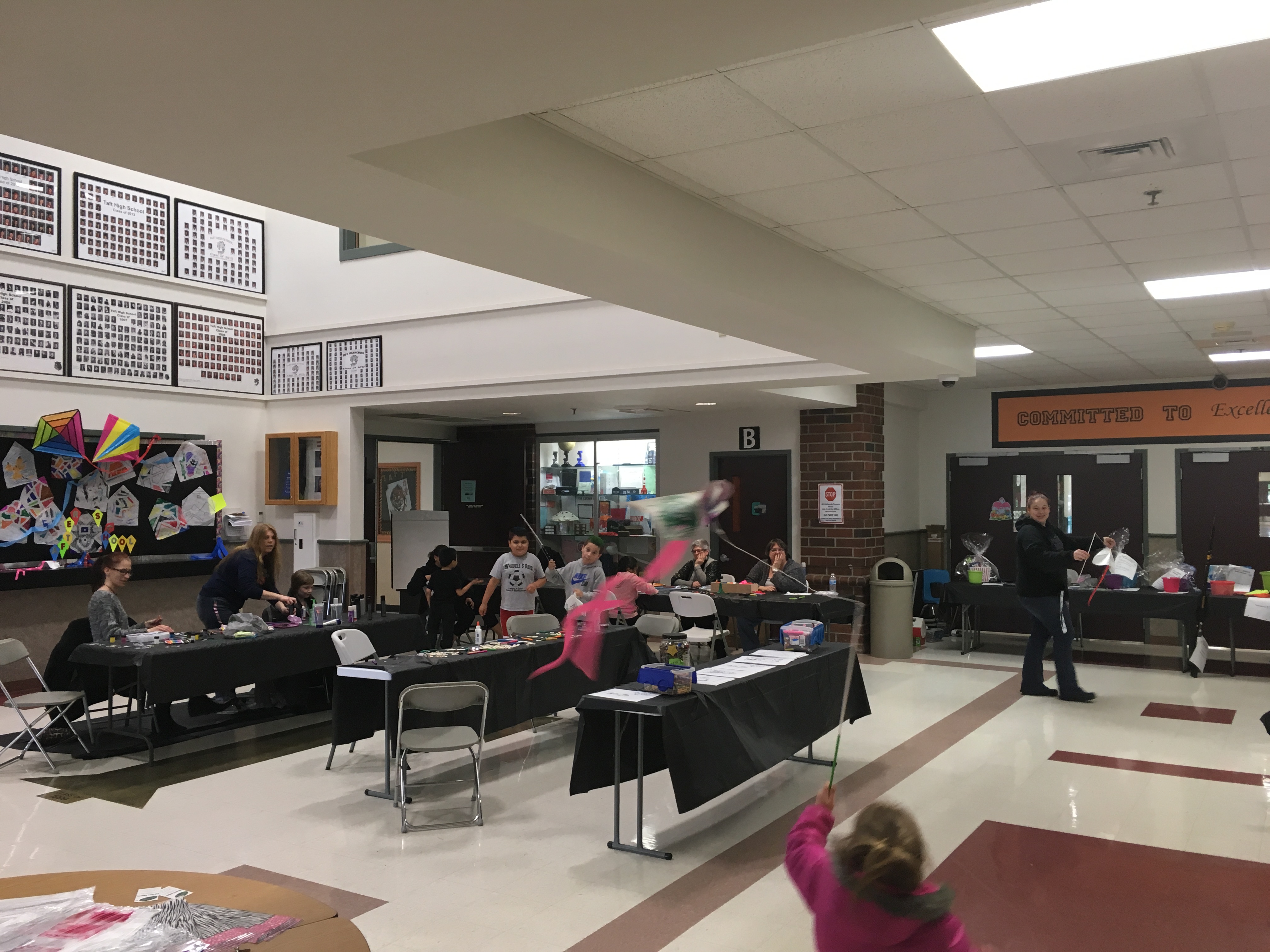 "Face painting, wild hair coloring, styling, magnetic crafts and a coloring table were a hit with kids," she said. "A photo backdrop of kites that were colored by the kids was amazing."
The "Fly with the Masters" portion of the event allowed everybody to learn to fly kites with the pros, she said.
"Kids ran around with kites and professionals mingled with them to bring out the love of kite flying," she said. "Professional Scott Weider was there and put on a beautiful show. His big black kite with the long tail soared with the effortless precision of a true master kite flier."
Connor Doran began his indoor career in 2007 when his mother, Amy, a five-time AKA Grand National titleholder, taught him how to fly. Connor picked up the art of flying kites with no wind quickly, and, after practicing all summer, competed in his first indoor event with the Northwest Sport Kite League, where he won the Intermediate championship.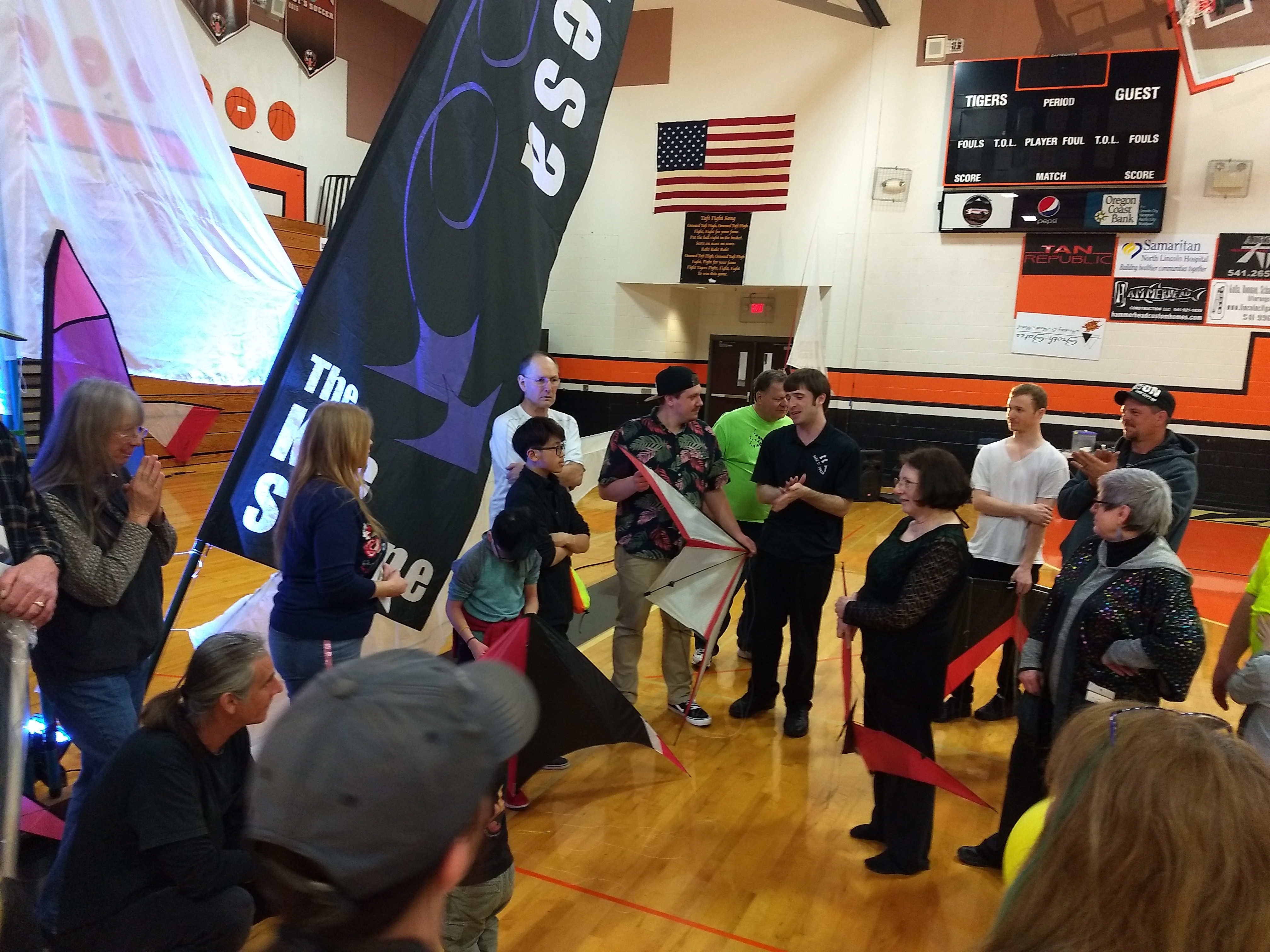 Desiring to be on America's Got Talent, Connor and his mother drove to Portland, where he successfully auditioned and was told he had advanced to Las Vegas.
Connor was eliminated from the Las Vegas competition and sent home. But three months later, a producer from the show said judge and comic Howie Mandel wanted to bring him back.
Connor became a wildcard, and suddenly in the top 48 for the popular television talent show. He performed with two kites this time, called "stacked" kites, and stole the show. He moved on to the top 24 semifinals, and finished just one vote shy of making the top 10 in Los Angeles.
The Doran duo travels around the country spreading awareness for epilepsy and bullying with the Dare to Dream program, which inspires people of all ages to try the impossible and never listen to the word "no." Connor has epilepsy, but he doesn't allow it to get in the way of his passion for kite flying. Dare to Dream will be headed to Italy for a first-time trip "over the pond" next year.
Mandel came to Lincoln City in 2012 for a standup comedy performance that Amy and Connor attended, sitting in the front row. At the end of the performance, Mandel looked down at Connor and said, "You were on America's Got Talent! Did you see this kid? Do you have your kites here?" Amy told the comedian "the ceiling's too low for a big kite, but I have this one." She reached under her seat and pulled out a small kite that Mandel, a known germophobe, reached out and grabbed and flew on stage. Mandel took the kite home with him.
Plans are already being made for an indoor kite-flying event next year in Lincoln City.
Sponsors and donors who made the Soaring for Solutions event possible:
The Kite Shoppe, Phantom Star Kite, Ultrasonic Events for lighting, Dare to Dream with Amy and Connor Doran. Captain Cook Inn and Motel 6 for lodging, Taft High 7-12, Annette Garcia-Garcia, who volunteered to do hair coloring, and the Lincoln City Visitors Convention Bureau for providing sandwich boards.
Northwest Coastal Housing provides affordable housing and resident services coordination like free after-school programs, mental health services, first-time home buyers programs, and connections to rental assistance. Its motto is: "Everyone needs a place to call home."
My Sisters' Place is a domestic, sexual and dating violence prevention and intervention program. It has provided critical services, including safety planning, court advocacy and emergency shelter, to individuals who have experienced interpersonal violence in Lincoln County for 36 years.