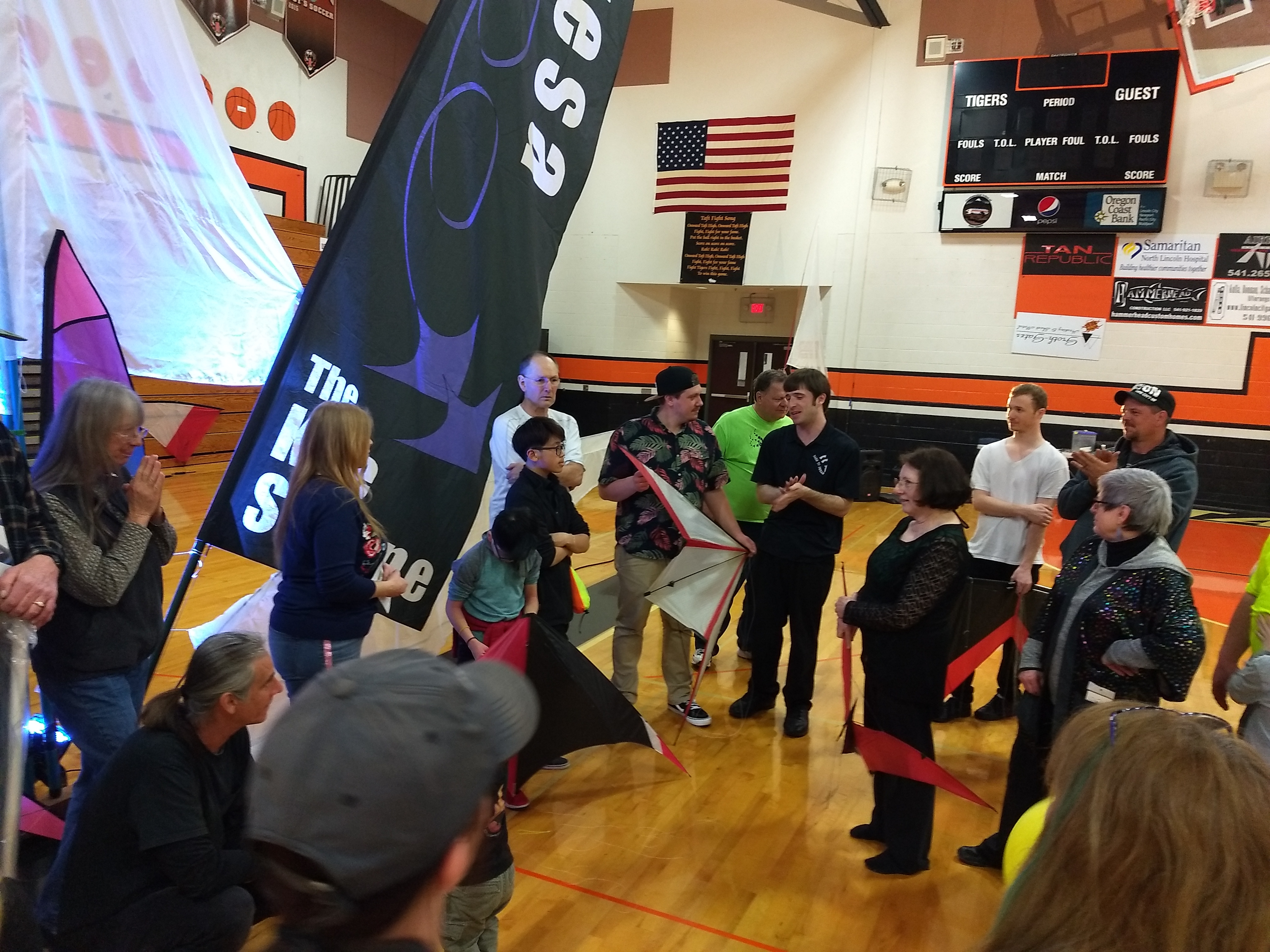 Northwest Coastal Housing will host its second indoor kite flying competition Saturday and Sunday in Taft High School's gym to benefit multiple charities and show off the art of flying with no wind.
This event is unique because it is the only American Kitefliers Association (AKA) indoor competition in Oregon — Lincoln City has been recognized by multiple AKA Grand Champions as a kite-flying mecca.

Part of Lincoln City Community Days, the Soaring on Solutions Indoor Kite Competition Gala will feature a variety of events for professional and amateur kite fliers throughout the weekend.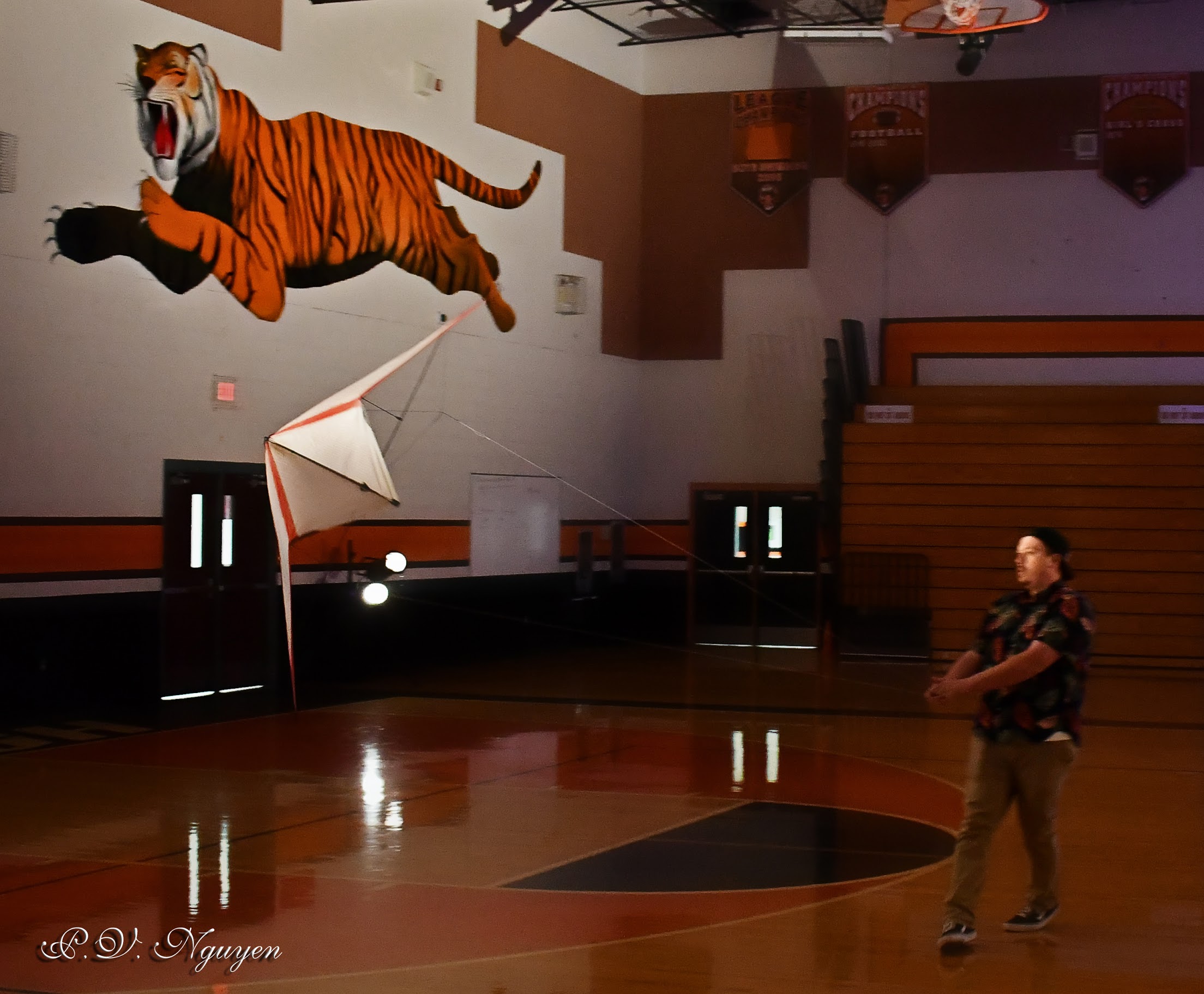 A Pro/Am event encourages amateurs to learn from the pros by partnering with them for a warm-up and short two-minute demonstration. Kites will be provided and space is limited to nine participants who can sign up Saturday morning.
The Mystery Ballet is open to all and sees pilots putting on a routine "on-the-fly" as the music they will be flying to won't be known until they start.
Seasoned veterans of the sport and mother-son duo Amy and Connor Doran will be in the competition both days. Amy is a five-time AKA Grand National titleholder and Connor is an indoor champion who was one vote shy of making the top 10 on America's Got Talent.
Sign-ups for AKA Competitions are $15 to enter both competitions. Official AKA Rules apply. The Pro/Am and The Mystery Ballet are Free to enter.
Saturday April 6
9 a.m. Kite making with Phantom Star Kites. Participants will be featured in a special demonstration fly.
9-10 a.m. Open flying — Everyone is welcome.
10:30 a.m. 2 p.m. Kite Pit party to meet professionals and get autographs.
12-1 p.m. Open flying.
10 a.m.-3:30 p.m. Flyer competitions.
3:30-4:30 p.m. Open flying.
A raffle will be held all day.
Sunday April 7
9-10 a.m. Open flying.
9:30-11 a.m. Pro/Amateur practice.
11 a.m.-12 p.m. Demos & pro/am match.
12-12:45 p.m. Open flying.
12:45-2 p.m. Mystery Ballet & demos.
2-3 p.m. Free flying.
Entry fee is a donation at the door.
Proceeds will benefit Northwest Coastal Housing, housing for the homeless, domestic violence victims, seniors, mental illness sufferers and families in need.
Sponsors:
The Kite Shoppe
Lincoln City Community Days
Phantom Star Kites
Captain Cook Inn
Motel 6
Looking Glass Inn
Edge Art Gallery
Taft High 7-12
Northwest Coastal Housing provides affordable housing and resident services coordination like free after-school programs, mental health services, first-time home buyers programs, and connections to rental assistance. Its motto is: "Everyone needs a place to call home."
Last year's coverage: