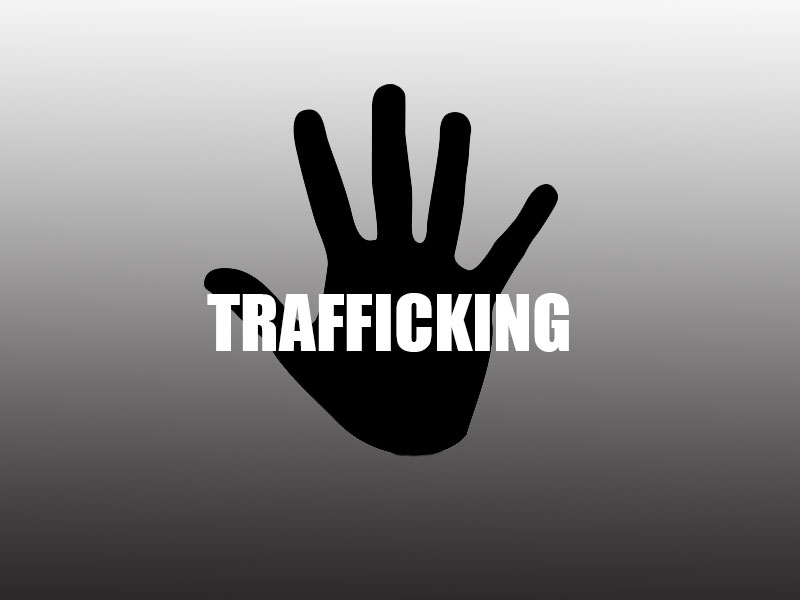 Human trafficking occurs in Lincoln County and it's not like the movie Taken, where actor Liam Neeson goes on a mission to rescue his daughter from the clutches of Albanian sex-traffickers in France.
According to people who assist with human trafficking cases in Lincoln County, rural areas see parents and guardians exchanging access to their children for money, drugs or rent. Individuals use social media to make contact with juveniles — with runaways being especially at risk of becoming victims.
Oregon Department of Justice and Department of Human Services officials released statistics Thursday for a year-long period between October 2018 and October 2019, identifying 746 victims of human trafficking in Oregon.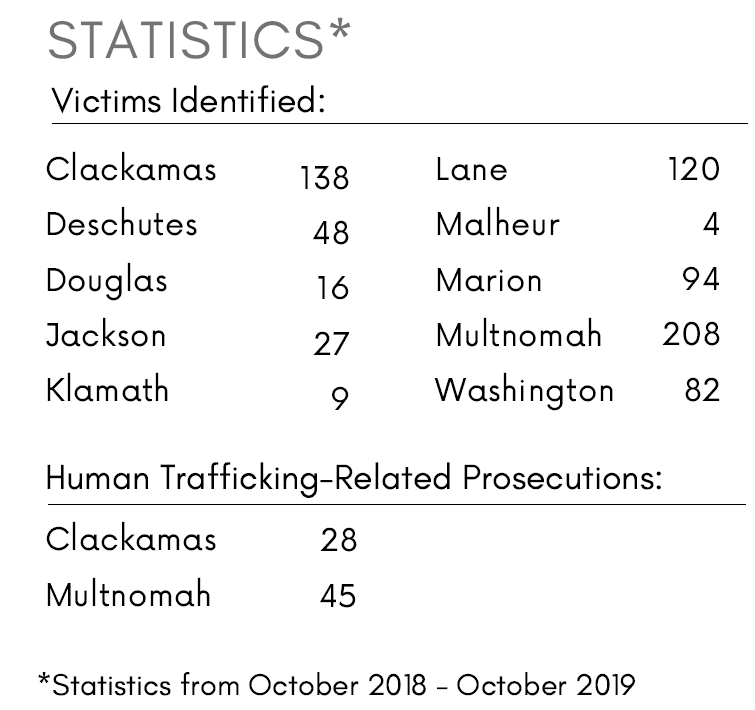 Although Lincoln County is not listed in these statistics, human trafficking does happen here and a Lincoln County task force was created in 2019 to combat the crime of recruiting, harboring, transporting, providing or obtaining a person for a commercial sex act or child pornography.
Through special training and interagency collaboration, human trafficking is being fought by teams of cooperating agencies.
Lincoln County Sheriff's Office (LCSO) has a detective assigned to the Lincoln County task force who receives specialized training and continuing education for human trafficking.
"It's a group effort," LCSO Detective Maleri Cates said. "Every agency we work with is key. No one agency or organization could do this alone."
Interagency collaboration has been key to identifying victims of human trafficking — some not even aware they were victims — by building trust, opening lines of communication and being aware.
ODOJ and DHS officials will hand out awards Friday, Jan. 10 at the ODOJ office, 100 SW Market Street in Portland, honoring the efforts of those who work to prevent human trafficking, including a team which stopped a trafficking ring in Lane County recently.
"Human trafficking and the exploitation of minors, sadly, affects every corner of Oregon," Attorney General Ellen Rosenblum said. "The individuals and community members we are honoring on Human Trafficking Awareness Day represent the courage, trust, and strong inter-agency partnerships necessary to help keep our most vulnerable Oregonians, especially children, safe from traffickers."
"A large portion of human trafficking contact originates on social media," Cates said. She advises parents and guardians to check their children's phones for any strange apps and be on the lookout for new jewelry or even a new phone — a prime avenue for an individual seeking to lure a juvenile into a dangerous situation.
If you suspect human trafficking, or are a victim of human trafficking, call the National Human Trafficking Hotline, 1-888-3737-888, or text BEFREE (233733) or contact your local law enforcement agency. Lincoln County Sheriff's Office maintains a tip line at 541-265-0669.
In 2010, Barack Obama issued a Presidential Proclamation designating January National Slavery and Human Trafficking Prevention month. Human Trafficking Awareness Day takes place this year Saturday, Jan. 11.
Contact reporter Justin Werner at 541-992-0321 or email [email protected]