EDITOR'S NOTE: The following is from Lincoln County School District Superintendent Dr. Karen Gray.
Greetings, Lincoln County students and supporters: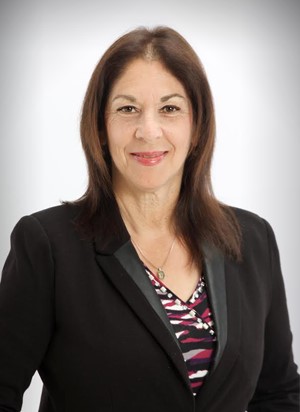 Every now and then, I would like to have the opportunity to share a little about what is going on in our schools on a broad level. To share a bit about my philosophy of how we are shaping the school experience to be one that is supportive of learning both socially and academically.
The first core belief we will highlight is the implementation of restorative practices in our school culture. I have long been a proponent of restorative justice and collaborated with Resolutions Northwest, an organization that specializes in restorative justice training and mediation, in my former school district back in 2008.
So, what is restorative justice? According to Resolutions Northwest and in my shared opinion, "Restorative justice is about building, maintaining, and repairing relationships to form healthy, supportive and inclusive communities. When we do things that affect others and create harm in the community, it is our individual and collective responsibility to make things right. Restorative practices help create spaces that hold us accountable in supportive and inclusive ways.
In the public school setting, the restorative justice philosophy seeks to reduce high suspension and expulsion rates that disproportionately affect students of color, and to improve, school climate. This can be achieved by creating time and space to build community, teaching students and staff the importance of accountability, and empowering students and staff to repair harm when needed. Restorative justice is used to interrupt the school-to-prison pipeline, which begins when students are suspended and/or expelled, and as a result, fall behind academically."
In Lincoln County School District, we are making a concerted effort to teach social and emotional skills to our students.
I am hosting a new community education series in the county and will be offering events to discuss Restorative Practices. The first 45 minutes will be time to share a core value and the second 45 minutes will be for participants to share how they feel it is going at their schools. Dates are below:
South County: Thursday, Oct. 11 from 5 p.m. to 6:30 p.m., Waldport High School.
East County: Wednesday, Nov. 7 from 6 p.m. to 7:30 p.m., Toledo Elementary School.
West County: Tuesday, Dec. 4 from 6 p.m. to 7:30 p.m., Sam Case Elementary School.
North County: Thursday, January 10 from 6 p.m. to 7:30 p.m., Taft Elementary School.
Refreshments provided and all are welcome to listen, share, and join the conversation.