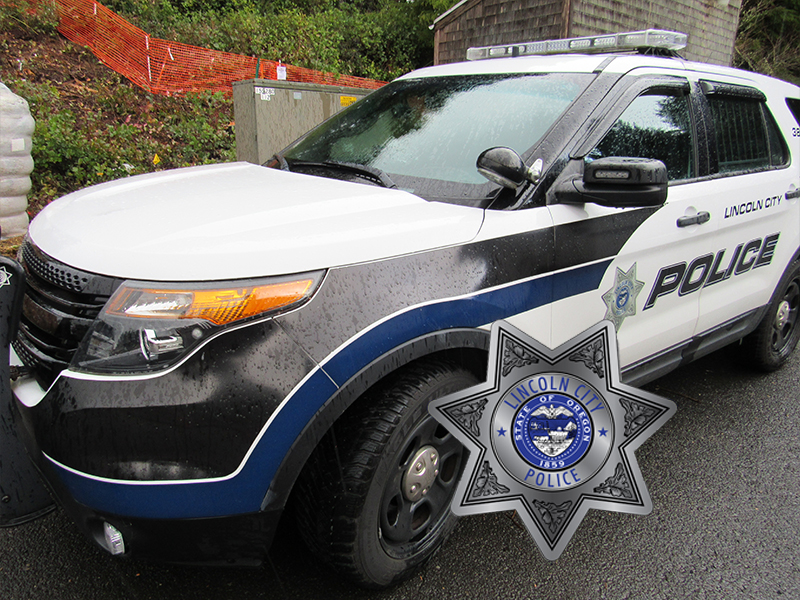 Actiivity as reported by Lincoln City police. All subjects are innocent unless proven guilty by a court of law.
January 22, 2023
Catalytic Converter stolen: 717 SW Fleet
License plate stolen:  1035 NW Harbor
January 21, 2023
Car break ins:  1000 SE Hwy 101 (Goodwill) and 2821 NW Hwy 101 (Game Over).  Reporting vehicles broken into and purses stolen
                
December 21, 2022

Found Property: 1717 NW Highway 101. Cell phone in parking lot. Phone taken for safekeeping.

Follow up Ref case: Kelly Helms Arrested and transported to LCJ

Found property: Sandpiper Suites 1815 NW Harbor
Housekeeping reported finding trash bag with laptop, chargers and other personal belongings.

Suspicious activity: 336 SE Quay Report of eggs thrown at residence.

Extra patrol requested: 4039 NW Logan Rd, Chamber of Commerce office. Suspicion of someone sleeping on deck at night.

December 22, 2022
Failure to register:  Scott Lowell Church taken into custody for failure to register as a sex offender.  Transported to LCJ
Dumping Trash/Misdemeanor warrant:  4842 NW Hwy 101 SE hwy 101.  Jesse Lee Freeman.  Taken into custody, transported to LCJ
DUII:  Franklin Dotson . NW 39th st and Hwy 101. Subject cited and released
December 27, 2022
Disturbance:  NE 21st Avenue. Lincoln City.  Scott Cotter, responding to call about a man yelling swinging club/stick, wearing a gas mask.  Suspect located at his residence, 1752 NE 20th.  Cited and released for tresspass 2, disorderly conduct 2.