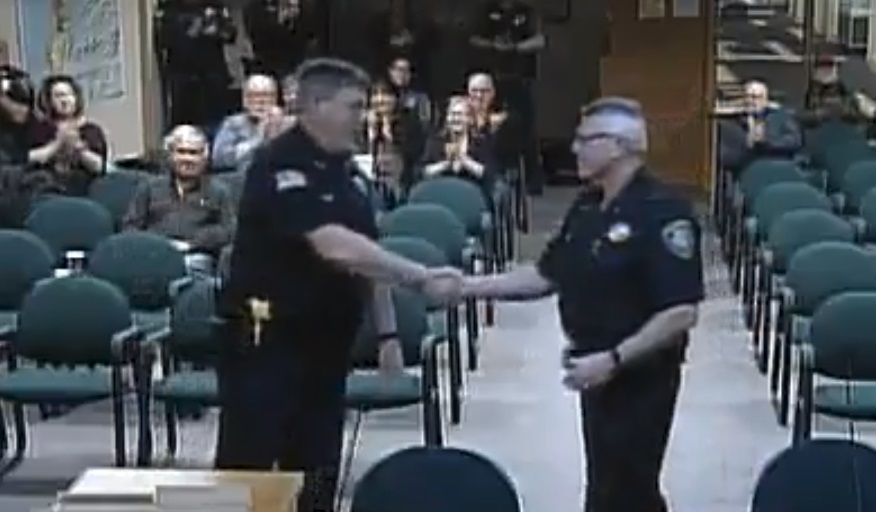 The new Lincoln City Police Chief will be a familiar face in the community. City Manager Ron Chandler announces the promotion of Jerry Palmer to permanent Chief of Police.
Palmer has been serving as interim police chief since March of 2018, after then Chief of Police Keith Kilian announced his retirement. "Since stepping into his role as interim Chief, Jerry has shown through his professionalism and strong relationships with the City Council, residents, visitors and staff that he is the right person to serve our community and lead the department forward," Chandler said.
Prior to working with the Lincoln City Police Department, Palmer served 28 years with the Oregon State Police. He was hired by OSP in 1977 and was stationed at the Dalles and Medford as a Trooper.
After being promoted to Patrol Sergeant in 1988, Palmer and his wife moved their family of five children to Lincoln City.
Palmer was promoted to Lieutenant in 1994, serving in Portland as District I Patrol Lieutenant and supervising the OSP Motor Unit.
He returned to Lincoln County in 1999 and in 2000 was assigned as the Area Commander out of Newport and Florence work stations. During that time he also supervised the Lincoln County Interagency Narcotics Team.
Palmer served as a member of the OSP Honor Guard since its formation in 1984 until his retirement from OSP in September of 2005.