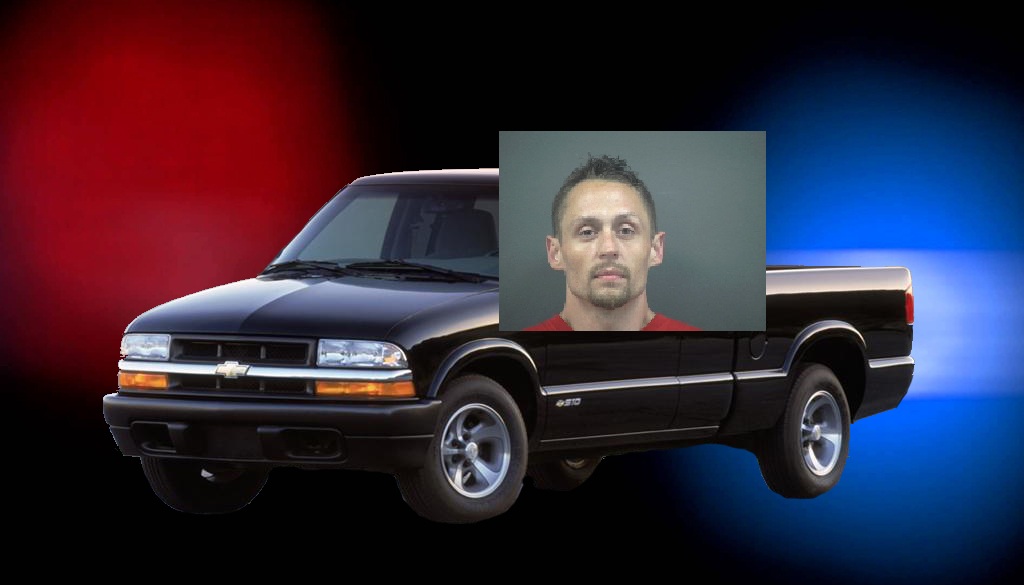 Lincoln City Police have arrested Nelson Leonard Jackson, 33, from Siletz, for Felony Attempt to Elude, Reckless Driving, Reckless Endangerment, Driving While Suspended and a Felony Warrant for Probation Violation (theft in the first degree).
Lincoln City Police Chief Jerry Palmer was in the parking lot of City Hall when he observed Jackson driving a black 2000 Chevrolet S10 pickup displaying a license plate with expired tags from 2015.
A traffic stop was initiated as Jackson exited the parking lot onto SW Harbor, but Jackson failed to yield and accelerated away in an attempt to elude Palmer. Jackson traveled along side streets from SW 10th to SW 17th, then proceeded at high speed southbound on Hwy 101.
Due to heavy traffic, Palmer had responding officers discontinue active pursuit.
Jackson was then observed turning onto SE 32nd Street, where he continued to drive recklessly.
Officers lost sight of Jackson's vehicle, but started encountering citizens pointing them in the direction Jackson was going.
Jackson's vehicle was observed heading southbound on High School Drive and Officer Zachary Rigg managed to position his patrol vehicle near High School Drive and SE 48th Street in an attempt to block Jackson's vehicle. Jackson swerved past Rigg's vehicle and turned east on SE 48th, prolonging the pursuit on Schooner Creek Road at speeds in excess of 70 mph.
Jackson finally yielded to Rigg on Schooner Creek road.
Additional LCPD officers arrived on scene and Jackson was taken into custody without further incident, He was lodged in the Lincoln County Jail, where he is awaiting arraignment.
Jackson's bail was set at $130,000.