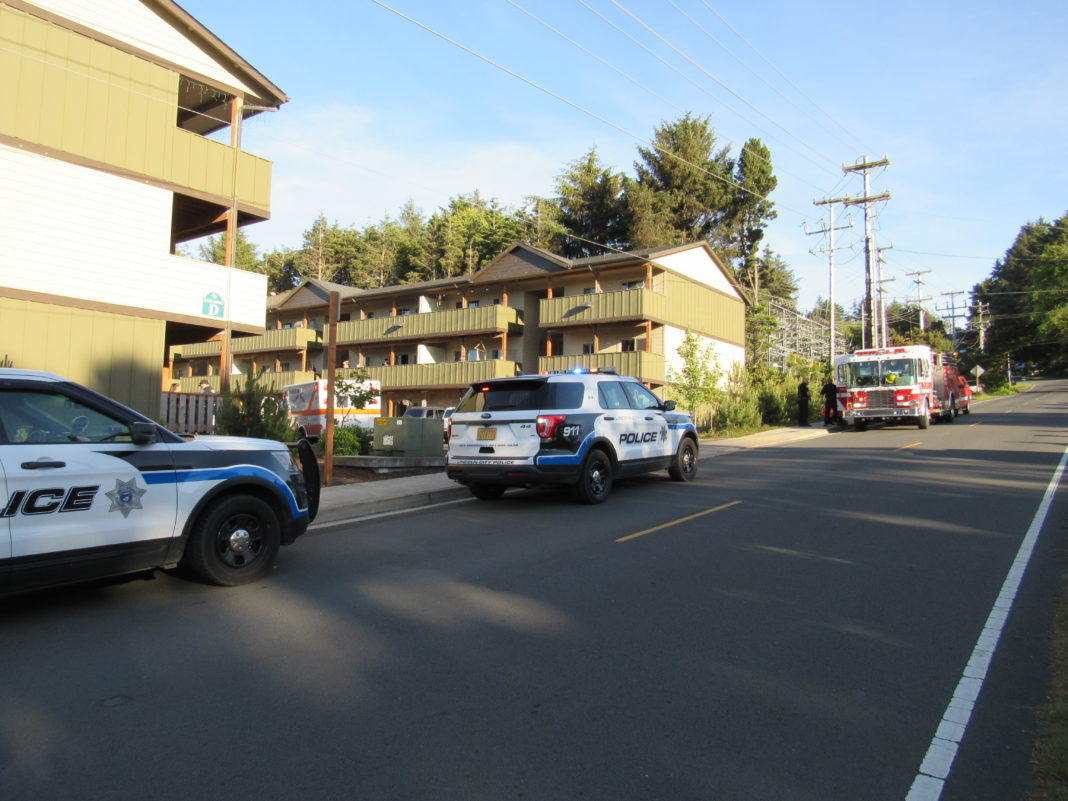 A Lincoln City resident died from an apparent self-inflicted gunshot wound tonight at an apartment complex adjacent to Bi-Mart at 1220 SE Oar Ave.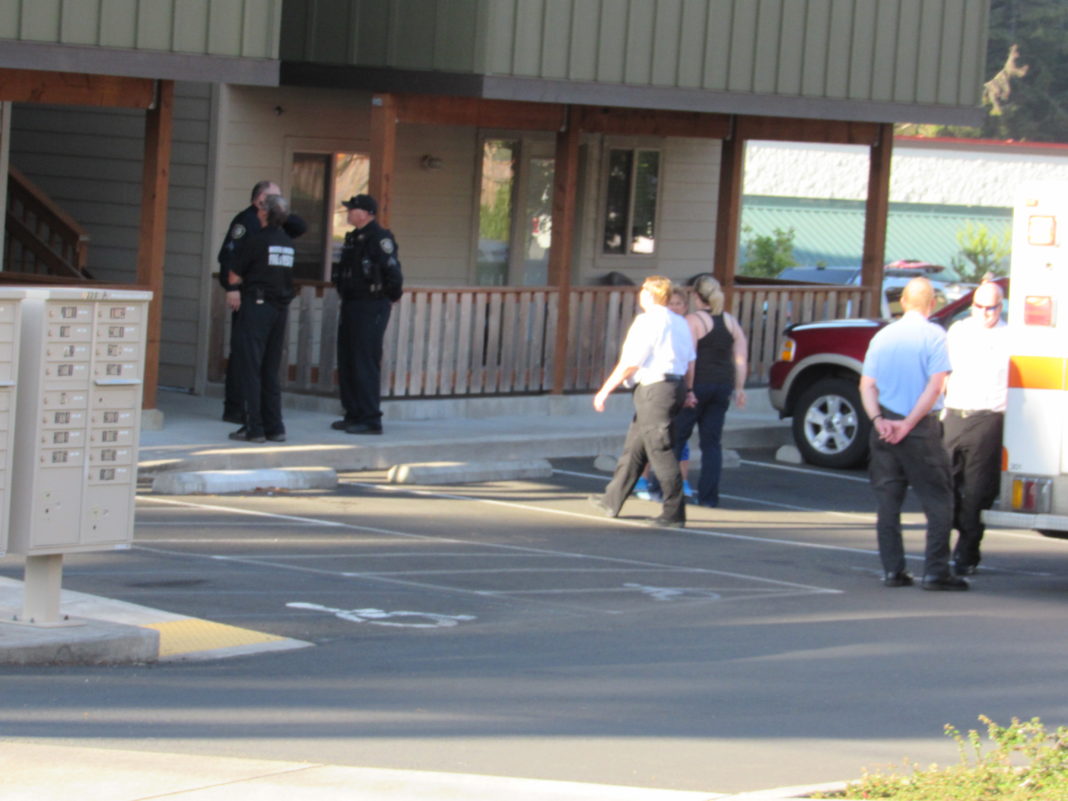 Lincoln City Police, North Lincoln Fire Rescue and Pacific West Ambulance converged at approximately 7 o'clock tonight to tend to a suspected suicide attempt, police said. Law enforcement and rescue vehicles lined SE Oar Avenue as concerned residents looked on.
Lincoln City Police Sgt. Jeffrey Winn said a news release would not be issued and the investigation is ongoing.