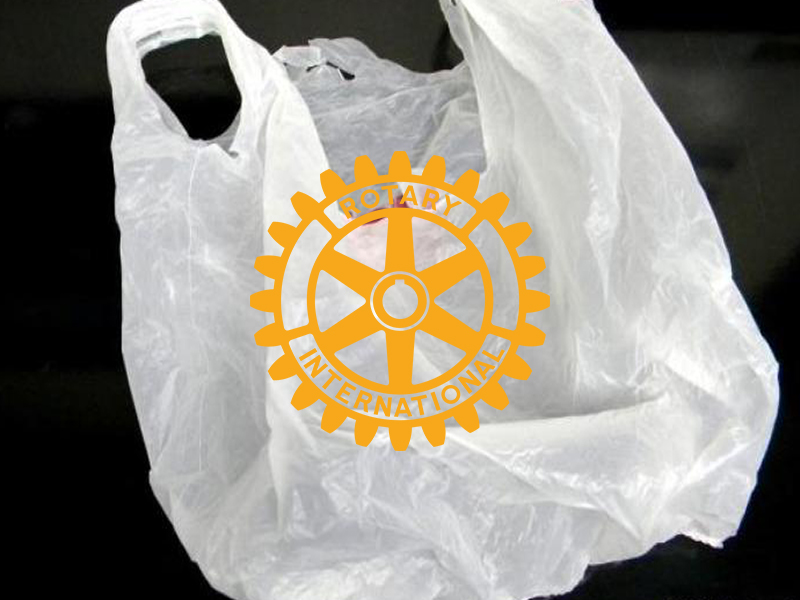 The Rotary Club of Lincoln City will present a panel discussion regarding the city's discussions on restrictions of plastic bags at noon Wednesday, April 17, at Salishan Spa & Golf Resort.
The panelists include representatives from Surfrider Foundation and North Lincoln Sanitary Service, and City Councilor Riley Hoagland.
"Rotary International's president, Barry Rassin, has challenged Rotary clubs around the world to explore ways they can be involved in issues of sustainability and the environment," Rotary President Dave Price said. "This forum is a part of that effort."
Cost of the lunch is $13 and reservations must be made by 10 a.m. Monday, April 15, via email to [email protected].
Price said he plans to open the discussion with a 10-minute presentation about a possible business case for community-wide restrictions on plastics.
"Often, the knee-jerk response to proposed restrictions on such things as bags and straws is a simplistic 'businesses can't afford it.'" he said. "In some cases, however, a growing number of local entrepreneurs believe our business community could benefit markedly from such changes, and that idea will be briefly discussed as an introduction to the panel conversation."
In other Rotary Club news, the organization has recently replanted and expanded its Rotary Community Garden, located adjacent to Oregon State University's Master Gardeners' plot at Oregon Coast Community College's North County Center in Lincoln City. The garden effort is headed up by Dave Davis.
Rotarians also participated in force for the recent Great Oregon Coast SOLVE Beach Cleanup two weeks ago, with the team led by Jeanne Sprague.
Meanwhile, the club is preparing to install its first "Music in the Parks" project – an installation of outdoor musical instruments the club has purchased to install on a new concrete pad provided by the City of Lincoln City at Regatta Park. The project will allow residents enjoying the park to play music individually or in groups via the free, weatherproof instruments.
Another project the club is tackling this spring is reviewing scholarship applications for high school seniors looking to pursue college or trade school next year.
"This year, the Rotary club plans to award a record amount of scholarships – up to $20,000," Rotarian Estle Harlan said.
Harlan oversaw the club's holiday wreath sales program in the fall, the proceeds of which made possible this scholarship fund.
Recent recipients of Rotary scholarships are encouraged to reapply for scholarships this year, as these applications will be considered alongside those of high school seniors.
Lori Arce-Torres, Rotary's board director for youth service, manages the scholarship program.
To learn more about the club, visit lincolncityrotary.org, find the club on Facebook or call Price at 541-994-4166.