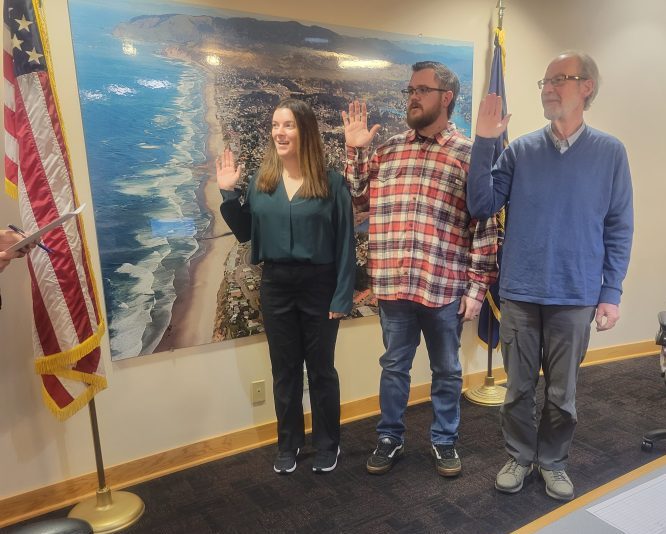 In a brief ceremony held prior to the business portion of Monday's city council meeting, recently re-elected Mayor Susan Wahlke and councilors Mitch Parsons – ward 1, Sydney Kasner – ward 2 and Rick Mark – ward 3, took their respective oaths of office.
City Recorder Jamie Young administered the oath before a group of well wishers in the audience.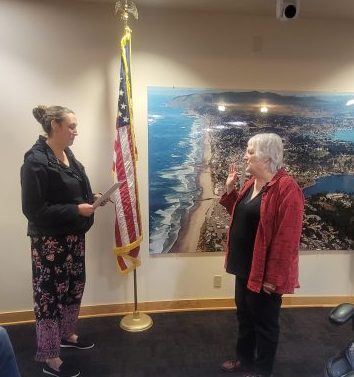 All four officials were elected to four year terms in November of 2022.